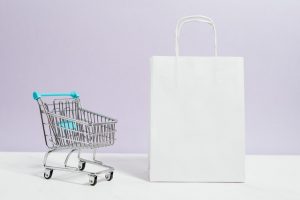 If you've noticed that you're spending more than ever on gas and groceries, you're not alone. Over the past year, consumer prices have increased by 5.4%. Annual inflation usually sits at around 2%, so this is a big change for all of our budgets. Although wages have been increasing in many industries due to labor shortages, experts say that they may not be rising fast enough to keep up with inflation.
So to keep our spending in check, we'll have to get creative and find ways to save. Here are some of the things I've been doing to cope with the rising cost of living.
Conserve Gas
The average price of gas has risen to $3.14 per gallon, which is nearly a dollar more than last summer. To keep my gas costs from skyrocketing, I've been trying to conserve fuel. Here are some habits I've adopted to use up less gas.
Maximize Fuel Efficiency
For most cars, mileage greatly decreases when you drive above 50 miles per hour, so I've been going slower on highways. I also make sure to remove heavy items from my car before I hit the road, as carrying extra weight increases the amount of fuel you use.
On cooler days, I shut off the air conditioner to save gas. I also make sure to do all of my weekly errands at the same time because an engine that's already warmed up runs more efficiently.
I live in a rural area, so I rely on my vehicle to get around. But if you live in the city, you may be able to walk, bike, or use public transportation instead. Carpooling with friends can also reduce your gas costs—just make sure you're following CDC guidelines and being safe.
Delay Road Trips
I've also accepted the fact that this summer isn't a good time to take long road trips. Although we're all itching to take a vacation after being cooped up inside for a year, it's better for our budgets if we wait. Gas prices are expected to fall to $2.76 by September. So if you can hold off until autumn, that road trip you've been planning will be much cheaper.
Change the Way You Grocery Shop
Food prices have increased 3.5% in the past 12 months. Meat prices have risen even more sharply—beef and veal cost an average of 9.6% more, and pork and poultry aren't far behind.
To keep your grocery budget in check, you may have to change the way you shop and buy different items until prices stabilize. Here are some things I've been doing differently to keep my grocery bill down.
Shop Sales and Buy Cheaper Items
Instead of buying the same things week after week, I've been planning my meals around what's on sale. Before I go to the store, I look up my local supermarket's weekly ad on their website. Then I find the best bargains and research recipes that use those ingredients.
I've also been avoiding items that tend to be more expensive in favor of cheaper options. Premium items like organic produce and steak can really put a dent in your budget. By purchasing conventional fruit and cheaper cuts of meat, you can prevent your food bill from rising alongside grocery prices.
Visit the Farmer's Market
Shopping local may also help reduce your grocery bill. Gas prices have increased substantially this year, so it may be more costly to purchase produce that's been trucked in. Go to your local farmer's market and compare their prices with the ones at your local grocery store—you may be able to find some bargains. And if you have extra space in your freezer, you can even stock up and buy extra when you see a good deal.
Avoid Products in Short Supply
Another thing I've been trying to do is avoid products that are experiencing shortages. Supply chain issues have caused common food items like chicken and ketchup to become more expensive and harder to find.
I try to keep up with food industry news to find out which items are running low so I can avoid them in favor of cheaper options.
Use Coupons
I've also started using coupons to get products at a discount or even for free. Although shows like Extreme Couponers make using coupons seem hard and time-consuming, apps like Ibotta and Coupons.com make it easy.
All you have to do is select the offers you want in the app, pick up those items at the store, and scan your receipt when you get home. You can also link your grocery store loyalty account to Ibotta so you don't have to go through the hassle of taking pictures of your receipt.
You may even be able to get products for free just by using coupon apps. Sometimes companies offer rebates that make products 100% free to get you to try them. So far I've been able to get hot dogs, burger buns, macaroni and cheese, mustard, and multiple drinks for nothing just by taking advantage of offers on Ibotta.
Eat Out Less
Although the cost of eating at home has risen 3.5%, eating out has gotten even more expensive than that.
Limited-service meals at places like fast food joints cost an average of 6.1% more compared to a year ago. Dinners at full-service restaurants have also jumped by 4.1%.
Eating out can be more fun and convenient than eating at home. But cooking more of your meals yourself will lower your cost of living and prevent inflation from busting your budget.
Now that prices are on the rise, we all have to be smarter shoppers. Hopefully these tips will help you stick to your budget despite high levels of inflation.
Read More
4 Tips on How to Stretch a Dollar
How to Have a Great Staycation
Tips for Managing Medical Bills in 2021