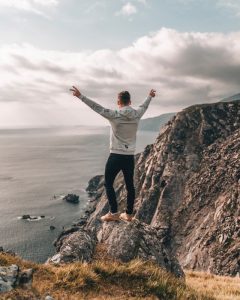 If you don't have enough room in your budget to go away this summer, that doesn't mean you can't have a great vacation. Staycations are an alternative to regular trips that allow you to save money while still having tons of fun with your family.  
Believe it or not, I actually prefer staycations to going away. When I take time off from work, I use it to enjoy the area around me instead of traveling outside my hometown. To help you make the most of your days off, here are some of the best tips on how to have an awesome staycation. 
Set a Budget
Staycations are usually much cheaper than regular vacations because you're not paying for plane tickets and hotel stays. However, it's still possible to overspend if you indulge in too many shopping trips and expensive restaurant dinners. 
That's why it's a good idea to set a budget for your staycation in advance. Take stock of your savings and finances and decide how much you're comfortable spending before you plan out what you want to do.
Research Things to Do in Your Area
Even if you've lived in the same place for years, you probably don't know everything there is to do in the area. You can find local activities and events to participate in on websites like TripAdvisor, Yelp, EventBrite, and Meetup. 
If you're looking for attractions that are off the beaten path, try Atlas Obscura. It features lots of obscure and interesting places to visit like statue parks and old cemeteries.
Most of the things I get up to on my staycations are free or inexpensive, like going for hikes, visiting farmer's markets, going to museums, and trying new food trucks. But I also like to include a few splurges in my plans if my budget allows. Getting a massage or going to a concert helps make my staycation feel more special even if I'm doing cheap activities for most of it. 
Follow Through on Your Plans
If you're a homebody like me, you may make a bunch of plans for your staycation and then feel tempted to skip out on them. But if you spend your days off on the couch binge watching Netflix, trust me when I say you'll regret it.
The point of a staycation is to get a break from your normal routine. If you never leave the house, you probably won't feel as refreshed as if you get out there and enjoy your city. 
To make sure I follow through, I create an itinerary just like I would for a regular vacation. I figure out what I'm going to do every day and when and then pencil it in on my calendar. 
I also purchase tickets for the activities I want to do in advance so I can't weasel out of going without feeling like I'm wasting money. Inviting friends along can also make your staycation more fun and keep you accountable to your plans. 
You Can Still Have a Good Time on a Budget
Just because you're on a budget doesn't mean you can't have a great vacation. You'll be surprised at how many fun and exciting things there are to do in your local area. You may even find that you prefer a low-stress staycation to a big international trip. 
What are your favorite things to do on staycations? Do you have any tips for how to plan the best one possible? Let us know in the comments section below.
Read More
4 Travel Insurance Policies That Cover COVID-19
10 Tips to Keep Your Travel Cheap
Can a Side Hustle Boost Your Income?