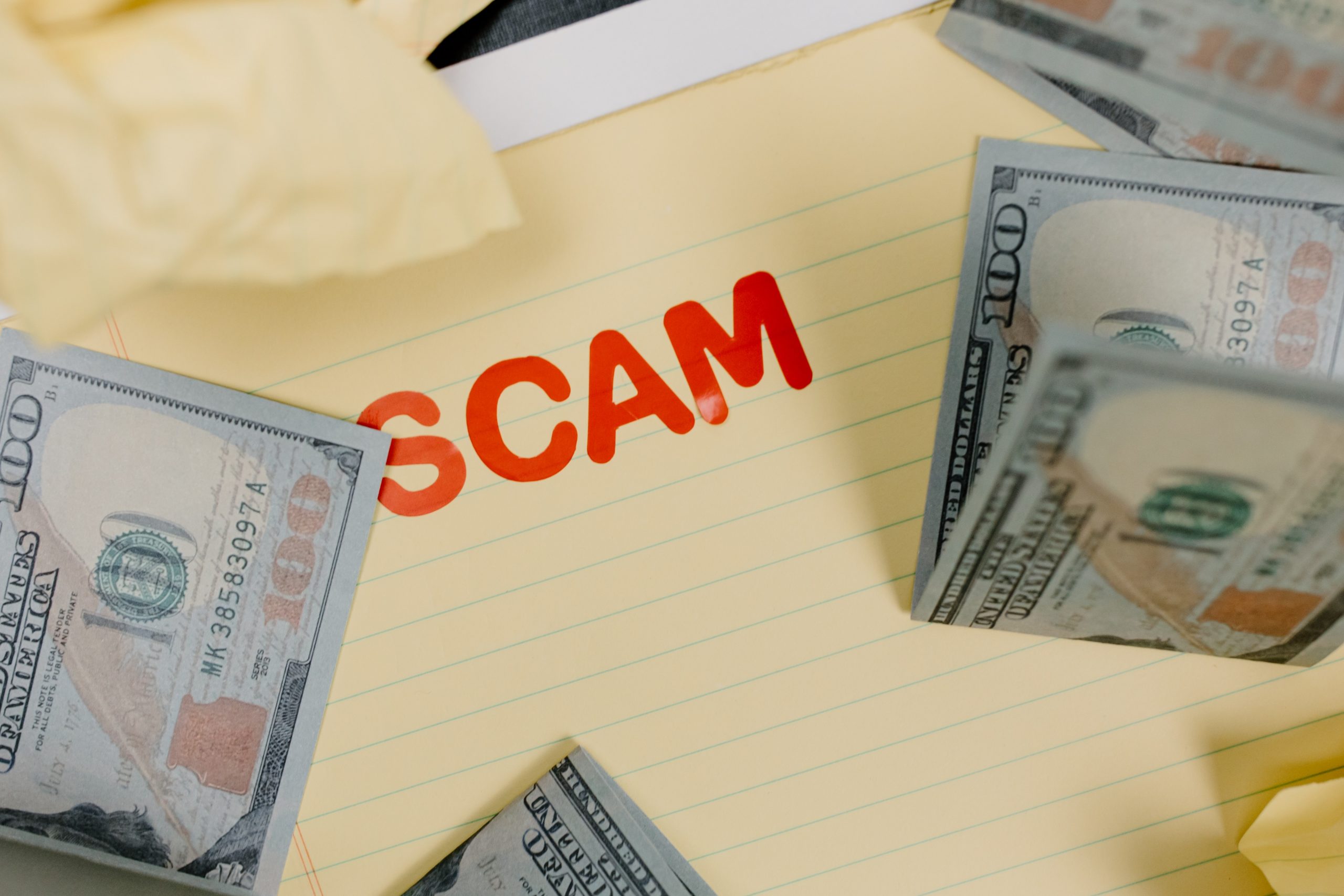 We all want to get the most bang for our buck when we shop. But if you come across a website that sells products for unbelievably low prices, it may be a scam. Criminals sometimes set up fake online stores and trick customers into buying products that don't exist. The most common products used for online purchase scams are pets, health-related items, and cars. Here's everything you need to know about these schemes to help you avoid them.
Common Products Used for Online Purchase Scams
1. Pets and Pet Supplies
The pandemic sharply increased demand for pets and pet supplies. Scammers are cashing in on this trend by posing as breeders online and selling puppies and other pets that don't exist.
On average, these scammers manage to steal $750 from each person they target. This scheme is common and makes up one-third of all online purchase scams. So if you're in the market for a pet, make sure you thoroughly vet the breeder by asking for references and looking them up on the BBB website.
2. Medical and Nutrition
Medical and nutrition products are also commonly used in online purchase scams. If you come across a health and wellness site that makes outlandish claims about its products, you should be wary. Criminals often claim their products will cure diseases to get consumers to load up their carts. Then the products never arrive and customers lose an average of $100 each.
3. Vehicles and Car Parts
Cars are another big ticket item scammers use in online purchase schemes. First they post pictures of a car they don't own online to attract buyers. They usually say they need to sell the car urgently due to a divorce, a relative's death, or a military deployment. They won't allow you to see the vehicle in person and typically ask for gift cards as payment according to the FBI.
4. Clothing and Accessories
Another tactic criminals use is to set up a fake ecommerce store selling clothing and accessories at cheap prices. Instead of allowing you to use a normal payment method like a credit card, you may have to get a money order or a gift card.
They usually don't provide much information on their website either. You probably won't be able to find contact details, shipping policies, a privacy policy, or important terms and conditions. After the criminals receive a certain number of orders, they might even close the store and remove it from the web.
5. Electronics
Scammers may also try to sell electronics on their fake ecommerce stores. If you discover a store that sells electronics for bargain basement prices on social media, proceed carefully. Make sure you look up reviews of the store and do your homework, or else you could lose your hard-earned money.
6. Footwear
According to the Better Business Bureau, footwear scams have become common on social media sites like Instagram. Criminals post pictures of rare sneakers on their Instagram pages and then try to sell them to unsuspecting consumers.
They may try to build a large following to make themselves look more legitimate and trustworthy. They'll usually tell you to send them a direct message if you want to buy the shoes and ask for payment via Venmo or CashApp. Of course, the shoes never arrive, and the victims lose an average of $75 each.
7. Sporting Goods
Criminals may also sell fake or nonexistent fitness products or sporting goods. If you purchase something from their fraudulent online store, you may be sent a counterfeit product or nothing at all. To avoid this scam, watch out for ecommerce stores that have poor quality images, spelling errors, and super low prices.
8. Toys and Collectibles
The holiday season is coming up, which means more online toy scams. Criminals will often put up fake websites claiming to have the hottest toy of the season in stock, even though it's sold out everywhere else. The store may look legitimate and have high-quality photos of the product, but don't be fooled. Make sure you research every ecommerce store you plan to purchase Christmas gifts from thoroughly before you buy.
9. Furniture
When shopping for furniture online or in person, you have to be careful. Some online stores may charge you for furniture you never receive or send you pieces that don't match the images at all.
In person scams can be even more dangerous. Criminals may try to rob you when you show up to look at a piece of furniture you saw on Craigslist or Facebook Marketplace. They may even try to find out your home address and burglarize your house while you're picking up your new dresser or nightstand. So it may be safer to shop for used furniture at a thrift store instead.
10. Home Appliances
Small and large home appliances may also be used for online purchase scams. One victim spent $279 on an appliance that never arrived. Beware of online appliance stores that offer unbelievably low prices and have fake addresses and contact details.
As you can see, there are a wide variety of products used for online purchase scams. So no matter what you're buying, you need to be careful and do your research.
Have you or someone you know ever been the victim of an online purchase scam? Let us know in the comments section below.
Read More
How to Reduce Food Waste and Save on Groceries
Should You Apply the 'Buy Once, Cry Once' Ideology on Budgeting?
How to Be Eco-Friendly Without Breaking the Bank

Vicky Monroe is a freelance personal finance and lifestyle writer. When she's not busy writing about her favorite money saving hacks or tinkering with her budget spreadsheets, she likes to travel, garden, and cook healthy vegetarian meals.