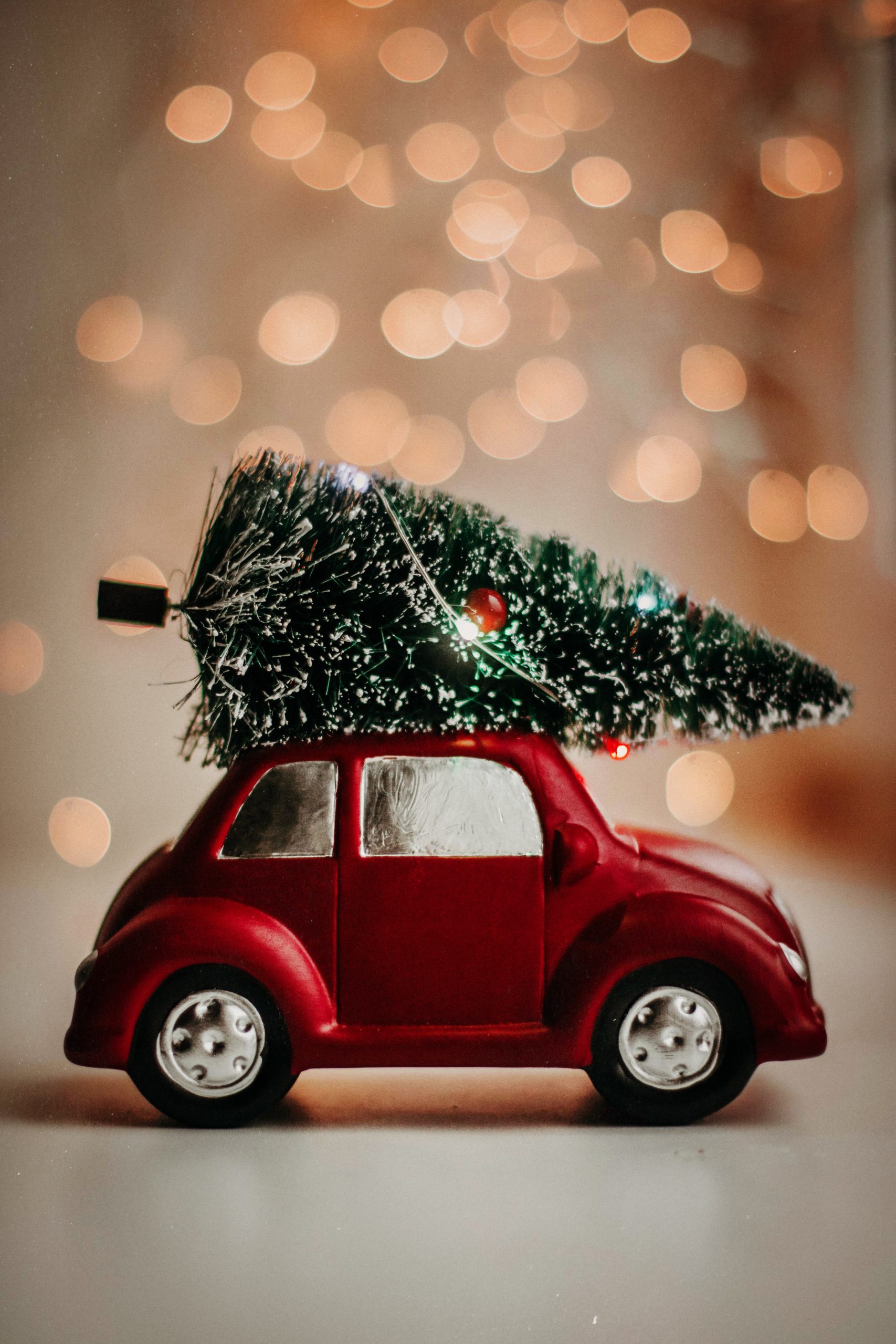 Now that the holiday season is in full swing, it's time to make your Xmas travel plans if you haven't already. This is the first time I've had to travel home for Christmas, so I'm trying to figure out how to get there without breaking the bank.
Gas and plane tickets are both more expensive than they were last year. A gallon of gas costs about $3.41, up $1.29 compared to a year ago. Flights during the week of Christmas cost an average of 71% more than they did last year.
These high prices can strain anyone's budget. But luckily there are ways to save money on holiday travel so you don't have to pay an arm and a leg to see your family. Below are some tips and tricks I've learned recently.
How To Save Money On Holiday Travel
These high prices can strain anyone's budget. But luckily there are ways to save money on holiday travel so you don't have to pay an arm and a leg to see your family. Even if you are lucky enough to be able to fly private and not be too concerned with money there are still savings to be made. For instance, if you are a member of one of the many jet card programs you could well be due some discounts and reward points that could be used for your holiday travel. Below are some more tips and tricks I've learned recently.
Be Flexible About Travel Dates
Experts say the best time to book flights for Christmas is in mid-September, and the second best time is before Thanksgiving. But if you haven't booked your flights yet, it's still possible to get a good deal on plane tickets, especially if you're flexible about travel dates. Most people don't want to travel on Christmas Day itself, so flights are usually cheaper. If you're willing to take an early flight on Christmas morning, you can still spend most of the holiday with your family and save a bunch of money.
Traveling as early as possible during the week of Christmas can also help you save some cash. Many people don't want to take off extra days from work, so they wait until until December 23rd or 24th to travel home. If you don't mind traveling early on the 19th or 20th, you'll be able to get cheaper airfare.
Since I work remotely, I'm planning to head home the weekend before Christmas. That way I get to spend extra time with my family and score cheaper airfare.
Carpool
Driving home instead of flying used to be a good way to save money. But now that gas prices are soaring, even a short road trip can drain your bank account. A good way to save money if you're driving home this year is to carpool with relatives. If you can pick your aunt or uncle up along the way and split gas costs, your trip will be a lot cheaper. You could even carpool with friends who are headed in the same general direction as you to save money.
Pack Light
Whether you're driving or flying, it's important to pack light. Airlines usually charge $30 or more for each piece of checked luggage, which adds up if you have a big family. Putting big suitcases and gifts in your trunk can also cause your car to use more gas and increase you fuel costs. So no matter what mode of transportation you're using, try not to overpack.
Instead of hauling heavy Christmas gifts home, I'm buying them from online stores that offer free shipping and sending them directly to my loved ones. You could also choose smaller presents or gift cards to save on space, or shop for Christmas gifts when you get home.
Use Credit Card Rewards
I'm also planning to take advantage of credit card rewards to save on holiday travel this year. Sadly I don't have any points left that I can redeem for airfare. But I haven't applied for a credit card in over a year, so I'm going to try to get a new travel rewards card with a good welcome bonus. That way I'll earn some miles and cash back to help offset the cost of my plane ticket.
Are you heading home for the holidays this year? What are your favorite ways to save on Christmas travel? Let me know in the comments section below!
Top 10 Products Used for Online Purchase Scams
How to Reduce Food Waste and Save on Groceries
Should You Apply the 'Buy Once, Cry Once' Ideology on Budgeting?

Vicky Monroe is a freelance personal finance and lifestyle writer. When she's not busy writing about her favorite money saving hacks or tinkering with her budget spreadsheets, she likes to travel, garden, and cook healthy vegetarian meals.