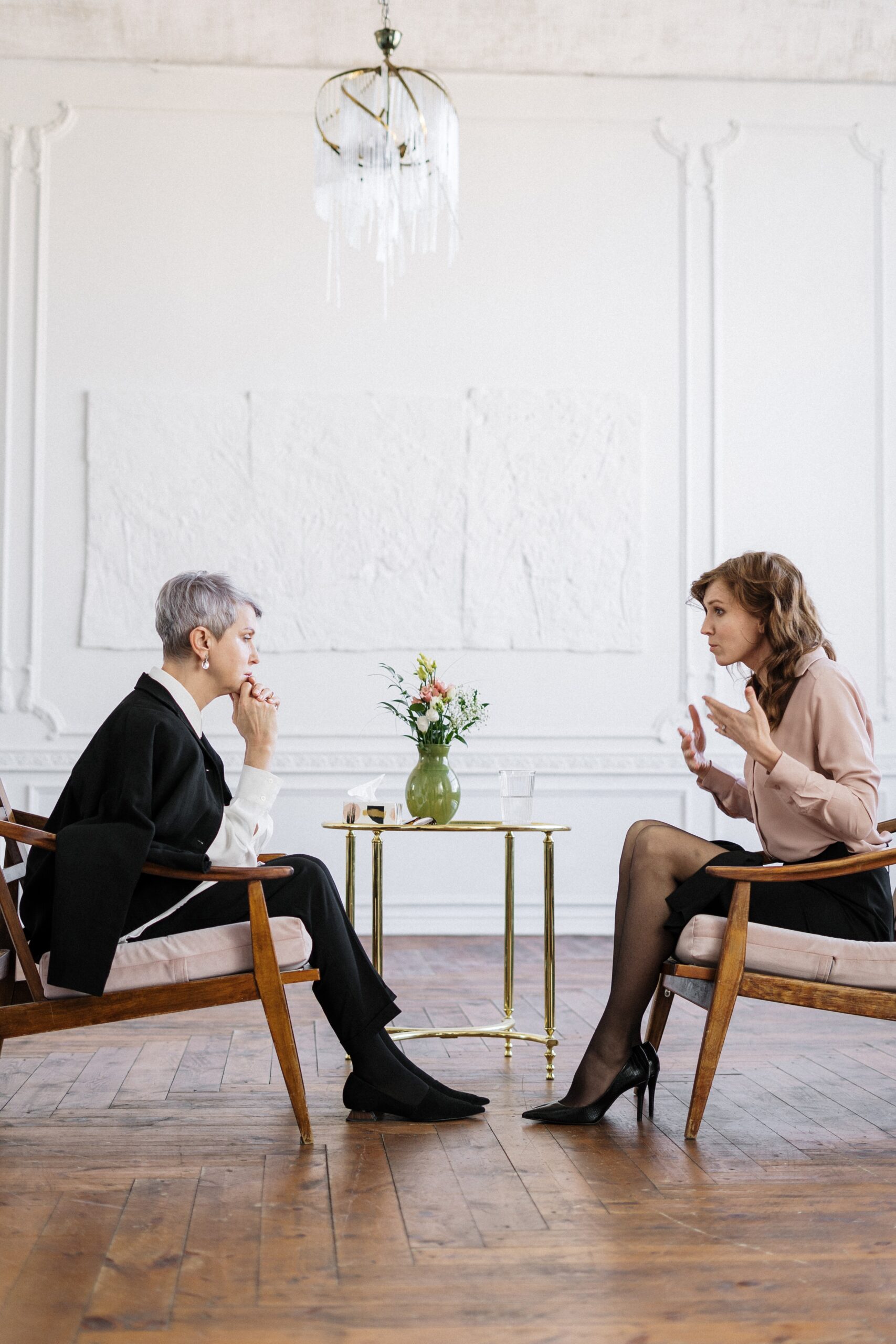 Speaking from experience, it's hard to watch friends and family members make financial mistakes. Most of my immediate family, including my parents and older sister, aren't very financially literate. 
My parents ended up deep in consumer debt due to their lavish spending habits. Although they're doing better now and are almost debt-free, they still spend too much on extravagances. My mom wastes $400 per month on lottery tickets and pays almost $1,000 per month for groceries. They eat out multiple times per week when they really should be saving that money for retirement. 
It's sad to see the people you love make bad financial decisions knowing they'll have to live with the consequences. I don't earn enough money to help my family members monetarily if they get in a bind. But as a personal finance writer I've been able to give them financial advice to help them get on the right track. 
However, telling your loved ones what they're doing wrong with their finances can backfire if you go about it the wrong way. Here are some tips I've learned over the years on how to give family and friends financial advice without upsetting them. 
Share Relevant Articles With Them
A subtle way to help your loved ones gain more financial literacy is to share articles with them. Find a personal finance blog post or video that's relevant to their situation and email them the link. Tell them that you learned something from it, so you thought you'd pass the knowledge on. The next time you see them, you can ask them if they read the article you sent, which will hopefully open up a dialogue about personal finance. 
Empathize With Them
The next time your friend or sibling vents about their financial struggles, try to empathize with them. We've all been in financial binds before. Talk about a time when you were stressed out about your finances and let them know you feel their pain. 
Mention a few of the things you did to turn your financial situation around that might help them too. Your advice won't sound judgmental or out of touch if you relate to your loved one and share a personal story. 
Ask If You Can Give Them Advice
Many people don't like getting unsolicited advice sprung on them. So it may be better to ask your loved one if they would be open to receiving financial tips from you. That way you don't unintentionally cause an argument with your friends or family by giving them financial advice they don't want to hear or aren't ready for. 
Recommend a Financial Advisor
Understandably, people tend to trust experts more than family and friends when it comes to financial advice. So if your relative isn't receptive to your financial suggestions, you may make more headway if you put them in touch with an experienced financial advisor. A financial advisor can help put your friend or family member on the right financial path and serve as a mediator between the two of you during money-related discussions. 
Model Good Financial Behavior
No matter how well-intentioned and tactful you are, behavioral experts say that giving advice to family and friends doesn't always work out because of psychological reactance. 
Psychological reactance is a fancy way of saying that people often get defensive when they're told what to do. We don't like to feel as though our freedoms or choices are being limited, so we don't always respond to advice in the best way.
Some people resent criticism so much that they double down on the habit or behavior you'd like them to stop. So giving your loved one financial advice can actually be counterproductive in certain situations.
If your loved one doesn't appreciate your financial advice, it may be time to try another strategy. Psychologists say modeling is often more effective than giving advice. It's more likely that your loved one will copy your good financial behavior than take your unsolicited financial suggestions to heart.
So instead of preaching your financial principles to resistant family members, just live by them quietly. Your family and friends may get curious about your lifestyle and start asking you questions, and may even follow in your footsteps someday.
Don't Push It
At the end of the day, you can't force your loved one to change their lifestyle. If they don't want to take your advice and make better financial decisions, they don't have to. After all, they're an adult who can do what they please with their money.
If you keep pushing the issue and giving unwanted financial advice, you may end up damaging the relationship. So it's important to know when to call it quits and accept your loved one's financial situation as it is.
Have you ever given financial advice to a friend or family member? How did you go about it, and what was the outcome? Let me know in the comments section below!
Read More
I Missed My Chance to Refinance My Home
How I Save Money on Household Items
How Frugality Has Improved My Life

Vicky Monroe is a freelance personal finance and lifestyle writer. When she's not busy writing about her favorite money saving hacks or tinkering with her budget spreadsheets, she likes to travel, garden, and cook healthy vegetarian meals.