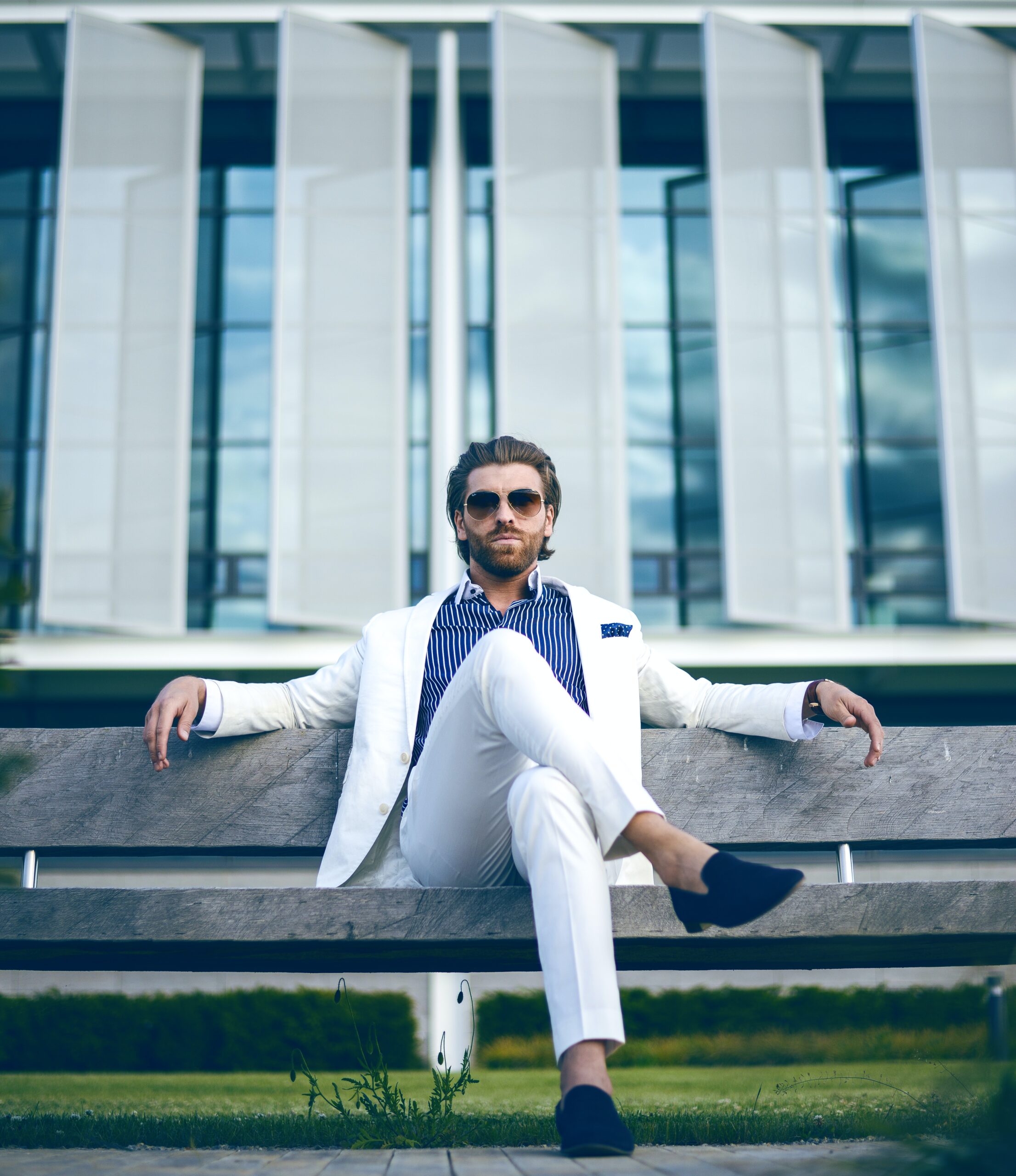 We all want to live and look like our favorite influencers and celebrities. Unfortunately, most of us don't earn enough money to go on fancy vacations and wear the latest designer fashions. But luckily there are ways to indulge your expensive taste on a budget. Here are some tips I use to inject a little luxury into my lifestyle without breaking the bank. 
Train Like a Celebrity For Free
I don't know about you, but I can't afford a personal trainer, let alone one who works with celebrities. But luckily many personal trainers to the stars post free workout videos online. 
Jennifer Aniston's trainer Leyon Azubuike has a YouTube channel full of free boxing and strength training videos. Harley Pasternak, who's worked with celebs like Lady Gaga and Ariana Grande, shares nutrition tips and exercises you can do at home on his Instagram. 
I also like to use the FitOn app, which features free at-home workouts classes taught by celebs like Julianne Hough, Jonathan Van Ness, and Gabrielle Union. All you have to do is invest in a few pieces of workout equipment like dumbbells and a yoga mat. Then you can train like a movie star for free in the comfort of your living room! 
Enjoy Fine Dining On a Dime
Celebrities are always dining out at trendy restaurants, which can get expensive fast. But you can enjoy fine dining on a budget by following a few simple guidelines, like going out for lunch instead of dinner. 
Lunch menus at high-end restaurants usually feature the most popular dishes from the dinner menu. But because the portions are smaller, the prices are usually much lower. This allows you to try out fine dining restaurants at a cheaper price point. 
Another money-saving hack is to try out fancy restaurants during Restaurant Week in your city or town. Most restaurants offer affordable prix-fixe menus or discounts during Restaurant Week to attract new patrons, allowing you to dine out on a dime. 
Sometimes restaurants also offer special deals and promotions on discount websites like Groupon and Restaurant.com. This can make private dining more affordable, but you can also explore restaurants with small private dining rooms if you want an intimate experience without the hefty price tag that comes with larger private dining rooms.
Follow Celebrity Beauty Routines
We all want to look as good as our favorite celebs, but don't have enough money to pay professional hair stylists and makeup artists. Luckily many celebrities and influencers share their beauty secrets in magazine interviews. For example, this article from Woman & Home covers the beauty routines of 11 stars including Jennifer Lopez and Reese Witherspoon. You can easily find your favorite celeb's beauty routine by doing a quick Google search. 
Surprisingly, many starlets use affordable beauty products you can find at your local drugstore or Ulta. But if you come across a product you can't afford, you can usually find a less expensive dupe that works just as well by doing a little online research. 
Find Designer Duds For Less
You can't live a celebrity lifestyle without owning at least a few designer pieces! I love designer clothes and accessories, but don't want to pay full price for them and compromise my financial goals. So I shop at department store outlets like Nordstrom Rack, Neiman Marcus Last Call, and Saks Off Fifth. Department store outlets are more likely to have high-end designer brands than run-of-the-mill discount stores like TJ Maxx and Ross. 
I've also had a lot of luck finding designer duds at thrift stores located in wealthy areas. A few months ago, I scored a Marc Jacobs coat that originally retailed for $400 for just $10 at Goodwill. It was in such good condition that you'd think it was brand new. So be sure to hit up thrift stores in ritzy areas to get designer goods on the cheap. 
Earn Free Travel With Rewards Credit Cards
Celebrities are always jetting off to exotic locations like Mykonos and Barbados. If you want to indulge in fancy vacations without breaking the bank, considering getting a travel rewards credit card. Travel rewards cards allow you to earn points on everyday purchases like groceries and gas that you can redeem for free flights or hotel stays. I use the Chase Freedom Flex card and have had a great experience with it so far.
What are your tips for living a celebrity lifestyle on a budget? Let me know in the comments section below!
Read More
4 Financial Tips I'd Give My Younger Self
Is Getting a Big Tax Refund Bad?
3 Smart Ways to Use Unexpected Money

Vicky Monroe is a freelance personal finance and lifestyle writer. When she's not busy writing about her favorite money saving hacks or tinkering with her budget spreadsheets, she likes to travel, garden, and cook healthy vegetarian meals.