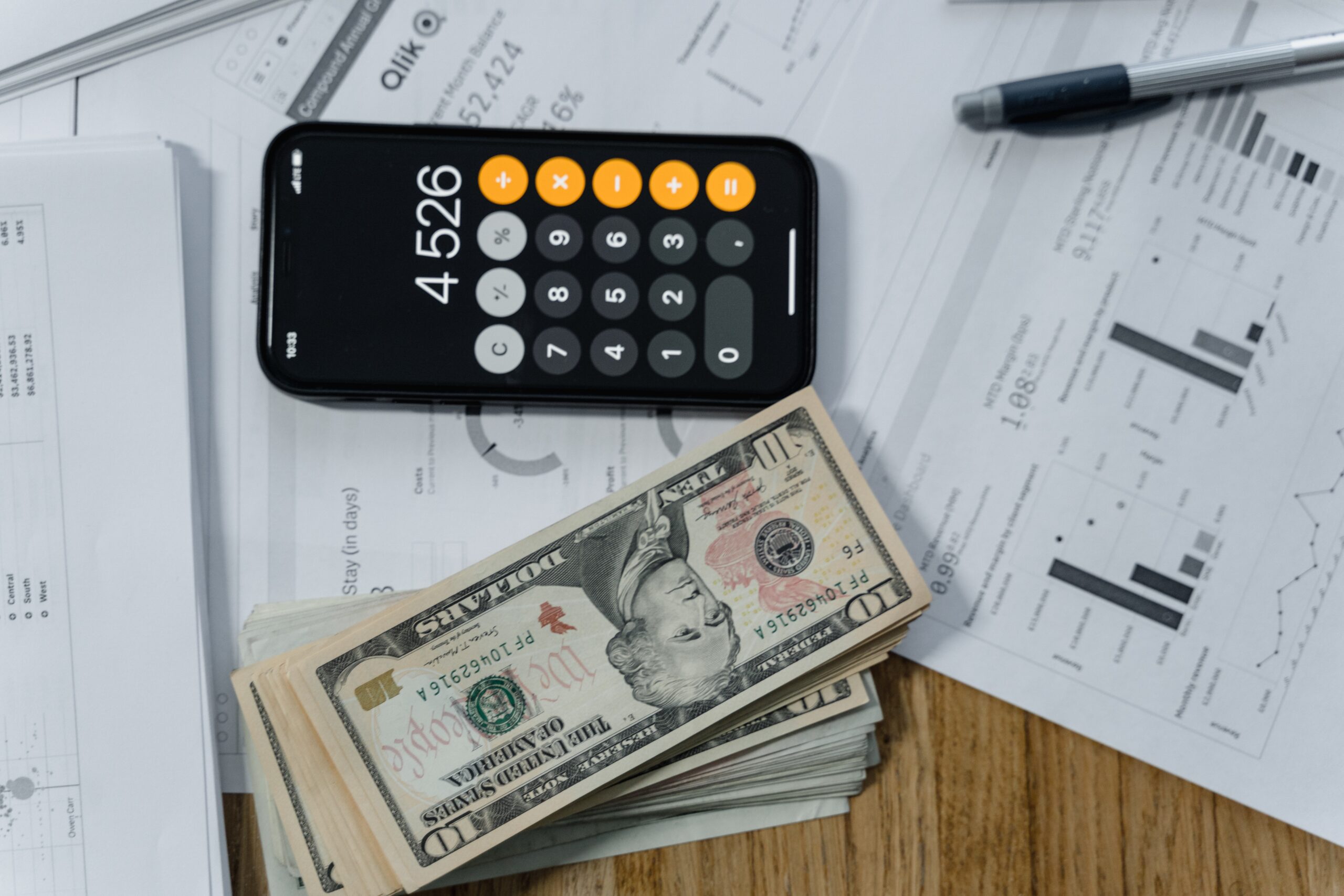 My partner and I just got married in March. We decided to keep the event low-key and have a small ceremony in our backyard with close friends and family. Thanks to their generosity, we've received a couple thousand dollars in wedding gifts. Since we didn't expect to receive this much money, we've been trying to figure out the best way to utilize it. 
If you've gotten a small windfall as well and are wondering what to do with it, here are three smart ways to put that money to good use. 
Put It In Savings
One wise way to use an unexpected check is to put it into savings, especially if you don't have a big emergency fund. Financial experts recommend that you keep between three and six months of expenses liquid in a bank account to cover any emergencies that arise. If your dog gets sick or your car breaks down, you'll be glad you saved your surprise windfall for a rainy day instead of spending it. 
My partner and I are thinking about adding our wedding checks to our emergency fund. Although we already have about six to eight months of expenses saved, we want to expand our emergency fund to cover us for one year in case we lose our jobs. 
Since many economists are predicting a recession, it's not a bad idea to add extra padding to your emergency savings right now. If you get laid off at the peak of a recession, you never know how long it's going to take to find a new job. So it doesn't hurt to be prepared with additional savings. 
If you already have a big rainy day fund, you could put the money toward long-term goals like replacing your vehicle or taking a long-awaited vacation. 
Pay Down Debt
Another smart way to utilize a small windfall is to pay down debt. If you have high-interest debt like credit card bills or student loans, putting that money toward the principal can help you pay off the balance faster, reducing your total interest costs. But even if your debt is low-interest, it may be worth making some extra principal payments.
Paying off low-interest debt increases your monthly cash flow and gives you more financial flexibility. You'll be able to save and invest more money when you pay off your loans and less of your paycheck goes toward debt service. Becoming debt-free is also a big milestone that gives you financial peace of mind.
That's why my spouse and I are trying to pay off our mortgage even though we have a low 4% interest rate. There's nothing more freeing than knowing you don't owe the bank any money and they can never take your assets away from you for nonpayment. If we have any money left over after building up our emergency fund, we'll probably use it to make extra principal payments on our mortgage. 
Invest It
Investing for your future is a great thing to do with unexpected money. It's best to choose lower-risk investments to protect your windfall. Although investments like NFTs and cryptocurrency may seem like a way to strike it rich, there's a big chance you'll lose money on them because they're so volatile. Try to stick to tried-and-true investments like index funds, mutual funds, and savings bonds such as series I bonds.
Don't Squander Extra Money
Personal finance experts say you're more likely to squander unexpected cash than your regular, earned paychecks. People often treat surprise windfalls like gifts, stimulus payments, or large tax returns differently. They view it as spending money rather than income they can use to get ahead.
It's important to use all of your money wisely, whether you earned it at your job or received it from generous friends and family. Only use a portion of the cash to treat yourself once you've covered your financial bases. Save, pay down debt, and invest first. Then use whatever's left over to splurge on a fun experience or some new clothes.
How do you make sure you put small windfalls to good use? Share your tips in the comments section below!
Read More
Why I'm Doing My First No-Spend Challenge
Should You Have Multiple Savings Accounts?
Can You Achieve a Perfect Credit Score?

Vicky Monroe is a freelance personal finance and lifestyle writer. When she's not busy writing about her favorite money saving hacks or tinkering with her budget spreadsheets, she likes to travel, garden, and cook healthy vegetarian meals.