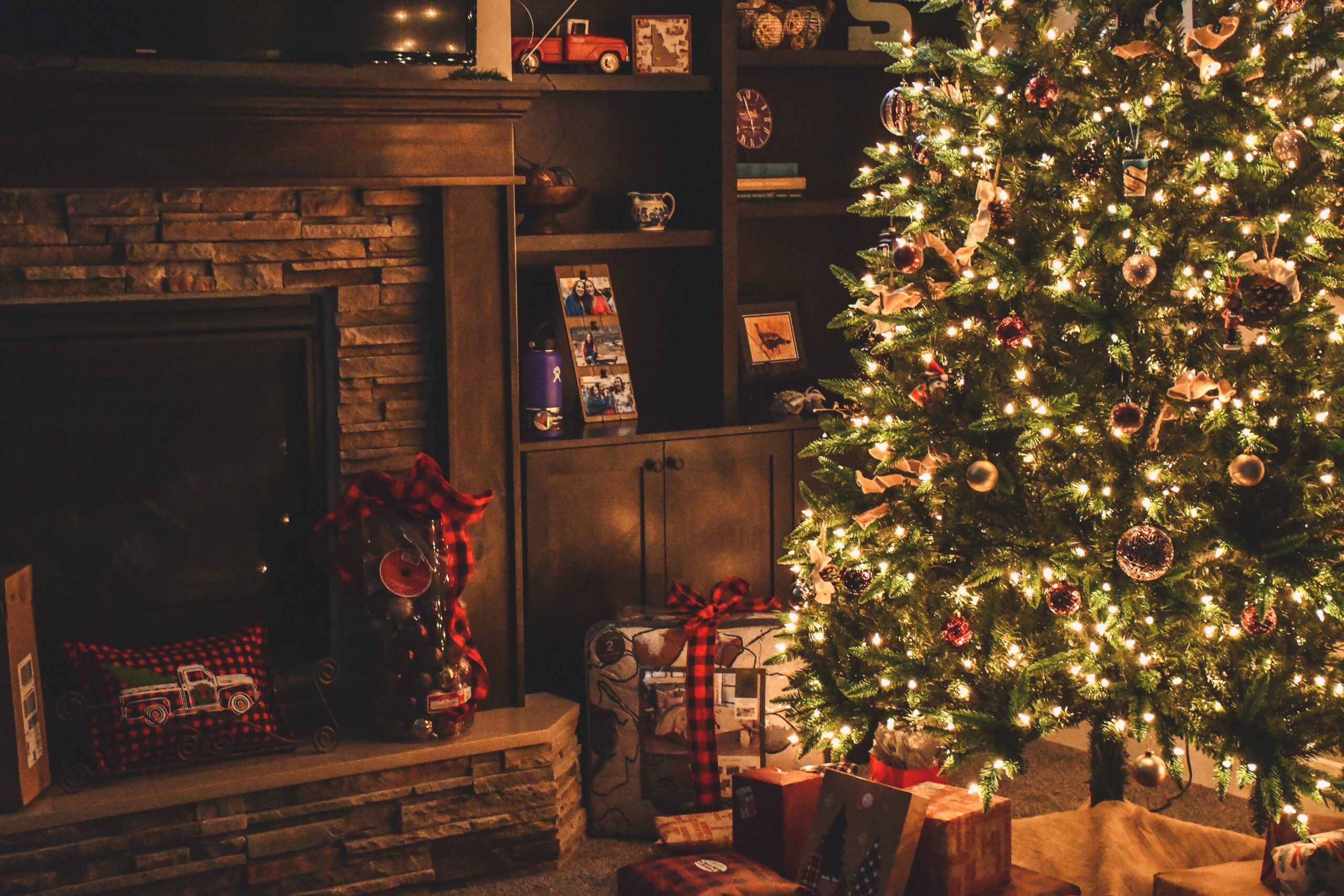 The holidays are already one of the most expensive times of the year without factoring in inflation. Once you consider the impact of rising costs on your holiday budget, you may feel like emulating Scrooge and canceling the holidays altogether! But fear not—there are still ways to enjoy the holiday season without draining your savings, especially since you're starting to think about Christmas early. Here are some tips to help you combat the effects of inflation and have some festive fun on a budget. 
How to Enjoy the Holidays On a Budget
Start Saving Now
Since the holidays are going to be more expensive this year, it's important to start saving money early. Starting now will help you set aside enough cash to fund Christmas without debt. Even if you can only afford to put away $50 per week, that will add up to a couple hundred dollars by Christmas, which is enough to have a nice dinner and put a few presents under the tree.
Rethink Gift-Giving
Personally, I've decided not to exchange Christmas gifts with my friends and family to keep my holiday spending down. I let my loved ones know that all I want is to spend time with them, so we shouldn't get each other expensive gifts. After all, having gifts under the tree isn't the true meaning of Christmas! 
However, I know that refraining from gift-giving completely isn't an option for everyone. If your family is set on giving each other gifts, maybe you could suggest doing a white elephant exchange instead, which is a fun present swapping game. You only have to contribute one present to participate in a white elephant exchange, which is much more affordable than buying gifts for everyone in your family. 
Another option is to limit gift-giving to the children in the family. That way they don't wake up disappointed on Christmas morning, but you don't have to spend lots of money to get all the adults a gift. 
You could also consider making your friends and family gifts instead of buying them. I know I'd appreciate homemade cookies, a hand-knitted scarf, or a homemade bar of soap much more than something mass-produced off a store shelf! 
Start Hunting for Deals Now
Many people wait to do their Christmas shopping until the last minute, which is a recipe for overspending. Stores usually run out of a lot of items in the days leading up to Christmas, which may force you to buy a gift that's out of your budget. 
Shopping last-minute also robs you of the opportunity to hunt for the best deals. If you start shopping the clearance racks now, you'll probably find some great bargains, which can help you avoid paying full price during Christmas week. 
My new favorite way to find deals is to follow Walmart clearance shopping groups on Facebook. Deal hunters will post their clearance finds along with the Brickseek page, which is a Walmart inventory tracker. Brickseek lets you know how much an item costs at your local Walmart and tells you whether or not it's in stock. This tool will enable you to vet the deals you come across on clearance Facebook groups right from your couch, which saves time and gas. When you finally find a great bargain, make sure you head to your local store right away and scoop it up. Good deals usually don't last long! 
Save Money On Food
Food prices rose 11.4% from August 2021 to August 2022, which is a huge increase. If you're planning on hosting a big holiday meal this year, rising grocery costs could make a big dent in your holiday budget. But luckily there are some easy strategies you can use to save money. 
Instead of purchasing and cooking all the food for the family gathering you're hosting, you could ask everyone to pitch in and bring one item each. It's hard to transport a turkey, so you'll likely end up preparing the main dish yourself. But your friends and family members could provide the sides, drinks, and desserts, which will greatly reduce your costs.
You should also keep an eye out for deals in the lead-up to the holidays. Many stores reduce the price of popular holiday items to act as loss leaders and get customers in the door. Some stores will have different loss leaders, enabling you to save money on a variety of ingredients for your holiday dinner. Start looking at local grocery store circulars at the beginning of November to ensure you catch all the best deals in your area.
Some grocery cash back apps also offer holiday deals. For the past few years, Ibotta has given its users free Thanksgiving staples like frozen green beans, boxes of stuffing, and even whole turkeys. Although nothing has been announced for this year, I anticipate that Ibotta will roll out some good cash back offers as we get closer to Thanksgiving and Christmas.
How are you planning to fight inflation and save money this Christmas and holiday season? Let me know in the comments section below!
Read More
How to Deal With Recession Fatigue
This Book Changed My Relationship With Money
3 Ways Laziness Costs You Money

Vicky Monroe is a freelance personal finance and lifestyle writer. When she's not busy writing about her favorite money saving hacks or tinkering with her budget spreadsheets, she likes to travel, garden, and cook healthy vegetarian meals.