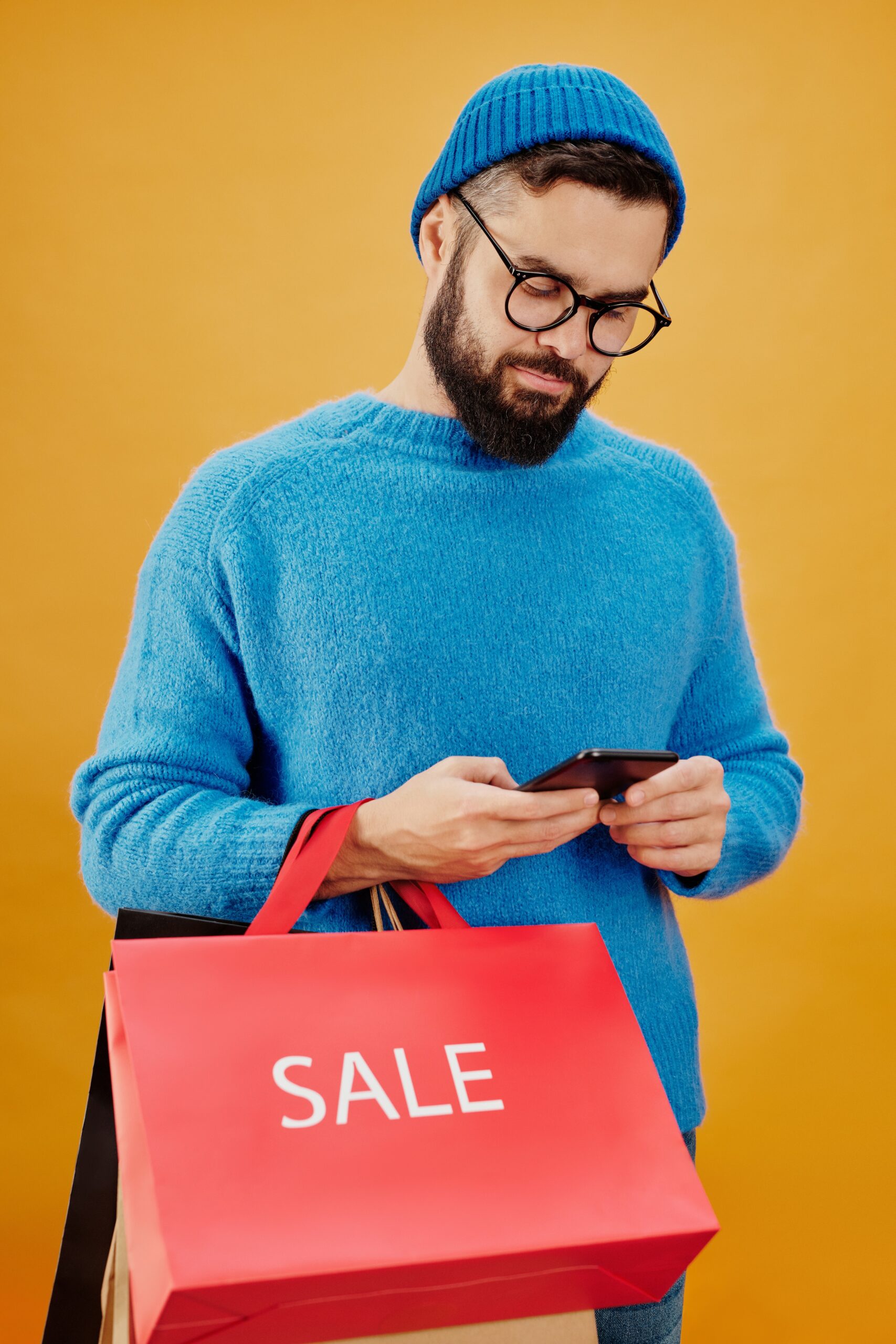 Thanksgiving and Black Friday mark the beginning of the holiday season, which is an expensive time of year for many Americans. In 2021, 36% of consumers went into debt for Christmas and racked up an average balance of $1,249. However, you can buck this trend and enjoy a more frugal festive season this year by following the tips below. Here are four of the strategies I use to moderate my spending and avoid getting carried away on Black Friday and Cyber Monday. 
Set a Budget 
My #1 tip for avoiding overspending on Black Friday is to set a budget before you start shopping. If you don't have a spending limit, it will be easier to get sucked in by all the great deals. 
Try to sit down before all the tempting sales begin and take an honest look at your finances. Tally up your expenses (including savings, always try to pay yourself first) and figure out how much discretionary income you have left over for Christmas gifts. 
This amount may be less than you'd like, but it's important to be realistic about your holiday budget so you don't go into debt. With the way inflation has been rising, your loved ones will understand if you can only afford to buy them one or two small gifts this year. Plus, you can always supplement storebought gifts with more affordable homemade presents like cookies and hand-painted ornaments. 
Make a Shopping List 
Once you've settled on a holiday budget that works for you, try creating a shopping list of items you're hoping to buy on Black Friday. This will help you be more intentional about your purchases and prevent you from buying unnecessary items just because they're on sale.
It also helps to be as specific as possible when compiling your list. Don't just write down headphones—try to pick out a few pairs that fit within your budget. That way you aren't tempted to spring for a premium version of an item on your list that you can't really afford. If you have a list, you'll also be better able to resist the upsells, add-ons, and bundles that companies push to increase consumer spending on Black Friday. 
Remember That This Won't Be Your Last Time to Score Deals
One of the ways that retailers get us to overspend on Black Friday is by creating a feeling of scarcity and urgency. Stores make consumers believe that these limited-time deals are their only chance to snag special Christmas gifts for their loved ones at affordable prices. 
But the truth is, Black Friday has expanded into a much longer sales season that retail experts have dubbed "Black November." New shopping holidays have even popped up in December, such as National Free Shipping Day on December 14th. So trust me—you'll have plenty of opportunities to save on presents between now and Christmas! Don't let pressure-based marketing tactics like countdown clocks and "limited-time sales" convince you to spend more than you can afford on Black Friday. 
Make Sure You're Getting a Good Deal 
My last tip is to use price checkers to make sure you're getting a good deal. With so many sales leading up to the holidays, it's hard to know if you're getting the best, lowest price of the season. I like to use a tool called CamelCamelCamel to look up the price history of the item I want to buy. This helps me determine if I should make the purchase right away because it's a significant discount, or wait for the price to drop further. 
How do you avoid overspending on Black Friday and maintain financial discipline? Share your tips in the comments below!
Read More
4 Signs You Need a Financial Advisor
How Does Your Love Language Affect Your Finances?
Why Women Invest Less And What To Do About It

Vicky Monroe is a freelance personal finance and lifestyle writer. When she's not busy writing about her favorite money saving hacks or tinkering with her budget spreadsheets, she likes to travel, garden, and cook healthy vegetarian meals.