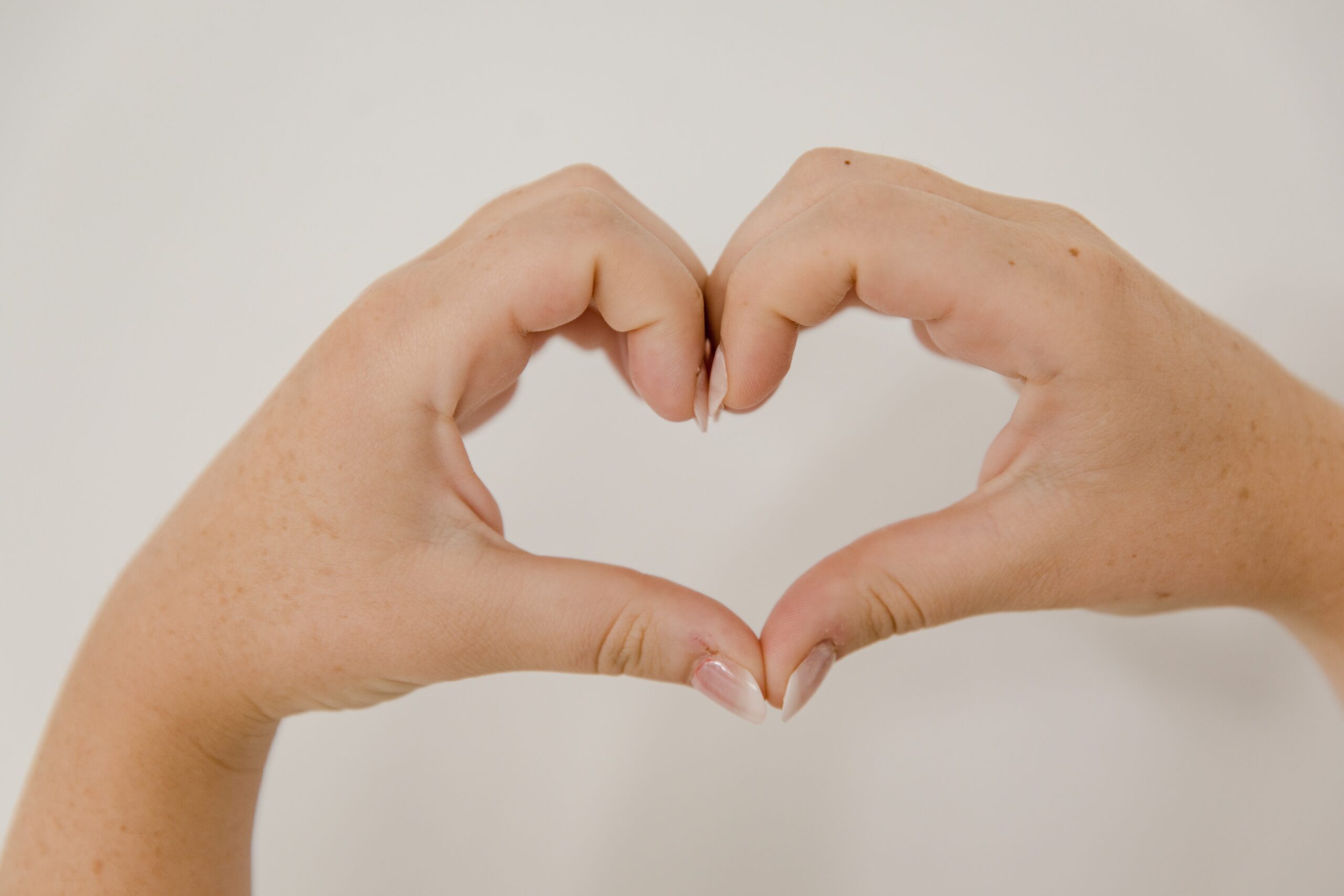 Figuring out your love language can help improve your relationships by making you feel more connected to your loved ones. But have you ever considered how your love language may be affecting your finances? 
According to author and counselor Gary Chapman, there are five different types of love languages that dictate how we prefer to give and receive love: 
Words of affirmation 

Physical touch 

Acts of service 

Gifts 

Quality time 
There are lots of love language quizzes that can help you figure out which type best describes you if you don't already know. But how does your love language affect your finances? 
How Your Love Language Affects Your Finances 
Your love language is part of who you are as a person. As a result, it can affect your behavior and how you approach money. Here's a breakdown of some of the financial pitfalls each love personality is prone to. 
Gifts

 
Giving someone a handpicked gift is a great way to show them you love them, but it can leave a big hole in your wallet. Buying friends and family presents at the mall all the time can get expensive.
If you're creative and can craft homemade gifts for loved ones, you can save a lot of money while still honoring your love language and desire to give gifts. You can also channel your generosity into writing heartfelt cards and baking treats instead of buying people costly presents.
You may also enjoy treating yourself to the finer things if gift-giving is your love language. However, financial security is one of the biggest gifts you can give yourself. If you reframe frugality as a gift instead of punishment or deprivation, it may be easier to cut back on spending. 
Quality Time 
Quality time is my love language, which can get expensive speaking from experience. Spending time with friends or family usually involves going out to eat, grabbing a coffee, or getting drinks. And if you're like me, face-to-face connections are important to you, so you want to see friends frequently to keep those relationships alive. 
If you share this love language, it's important to find other ways to spend time with loved ones that don't involve spending money. Instead of going out to eat, suggest that you and your friend pack a picnic lunch and hang out at a local park. You could also host a potluck at your house or invite the gang over for a board game night. 
Remember that you don't have to spend a lot of money to create memories with your family and friends. Free experiences can be just as fun as paid ones with the right company! 
I also enjoy going on "money dates" as a way to spend time with my partner while improving our finances and communication. We usually take a walk or park the car at a scenic overlook and discuss our financial goals, budget, and anything we want to change going forward. It's a nice chance to connect and make sure our financial plans are still working for both of us. 
Acts of Service 
People with acts of service as a love language will go out of their way to help the ones they love. However, you have to be careful not to let people take advantage of your generosity. Don't be too quick to give people the shirt off your back and help them out financially with loans. Assume any money that you lend won't be paid back and only give away amounts you can afford to lose. This will help prevent any resentments from popping up and jeopardizing your relationships. 
You also have to be mindful about how much free labor you're doing. While you're always happy to lend a hand if someone needs a favor like help moving or redoing their budget, remember that your time has value. Maintain healthy boundaries and feel free to say no without guilt. You need time to rest and work on improving your own financial situation through side hustles or upskilling. If you pour all of your time into helping friends update their resumes, you won't have enough energy to focus on yourself. 
Physical Touch 
If physical touch is your love language, it means you're a tactile person. As a result, you may have an easier time managing your money if you use the cash envelopes budgeting method. This involves withdrawing the money you want to spend each week from your bank account as cash. Then you divide up the cash into separate envelopes for different spending categories like gas, groceries, and eating out. 
Why does this method work well for people who value physical touch? Because money on a screen probably doesn't feel as real to you as physical cash, you're more likely to overspend when you use a debit or credit card. You can swipe plastic easily and rack up debt, but you tend to have a much harder time parting with the money in your wallet. You can use this knowledge to your advantage by implementing a cash budgeting system, which may help you be more intentional about your purchases and spend less. 
Another pitfall you have to watch out for is window shopping. Studies have shown that consumers form more of an emotional connection to products when they're able to touch them. And since you're such a tactile person, you'll have to avoid browsing and touching items, because it may lead to overspending. Getting your groceries and other necessities delivered through an app and having someone else do the shopping for you may help. You might spend less if you shop online as well since you can't form an emotional connection to items through touch. 
Words of Affirmation 
The last love language is words of affirmation, which shows you value communication. As a result, talking about money and getting positive verbal reinforcement related to your finances is important. 
People with this type of love language benefit from sharing their financial goals with others and hearing that they're on the right track. So you may want to find an accountability buddy to share your goals with to help you stay motivated, or speak to a fee-only financial advisor. You could even create a blog where you post about your progress or join a finance-related forum to get the encouragement you need.
A potential pitfall of this love language is accepting praise in place of raises at work. You may value words of affirmation from your boss highly, but don't forget to demand your worth and negotiate salary bumps so you can achieve your financial goals!
What's your love language, and how do you think it affects your finances and spending patterns? Share your thoughts in the comments section below! 
Lastly, if you are reading this because you want some relationship help, the best resource is John and Julie Gottman's work.  They have a number of great videos and books, as well as a body of research on relationship counseling on their website.
Another great resource is Dual Income No Kids, they have a good piece on what to do if your wife (or husband) yells at you.
Read More
5 Money Mantras to Improve Your Financial Mindset
This Book Changed My Relationship With Money
3 Reddit Personal Finance Communities You Need To Join

Vicky Monroe is a freelance personal finance and lifestyle writer. When she's not busy writing about her favorite money saving hacks or tinkering with her budget spreadsheets, she likes to travel, garden, and cook healthy vegetarian meals.