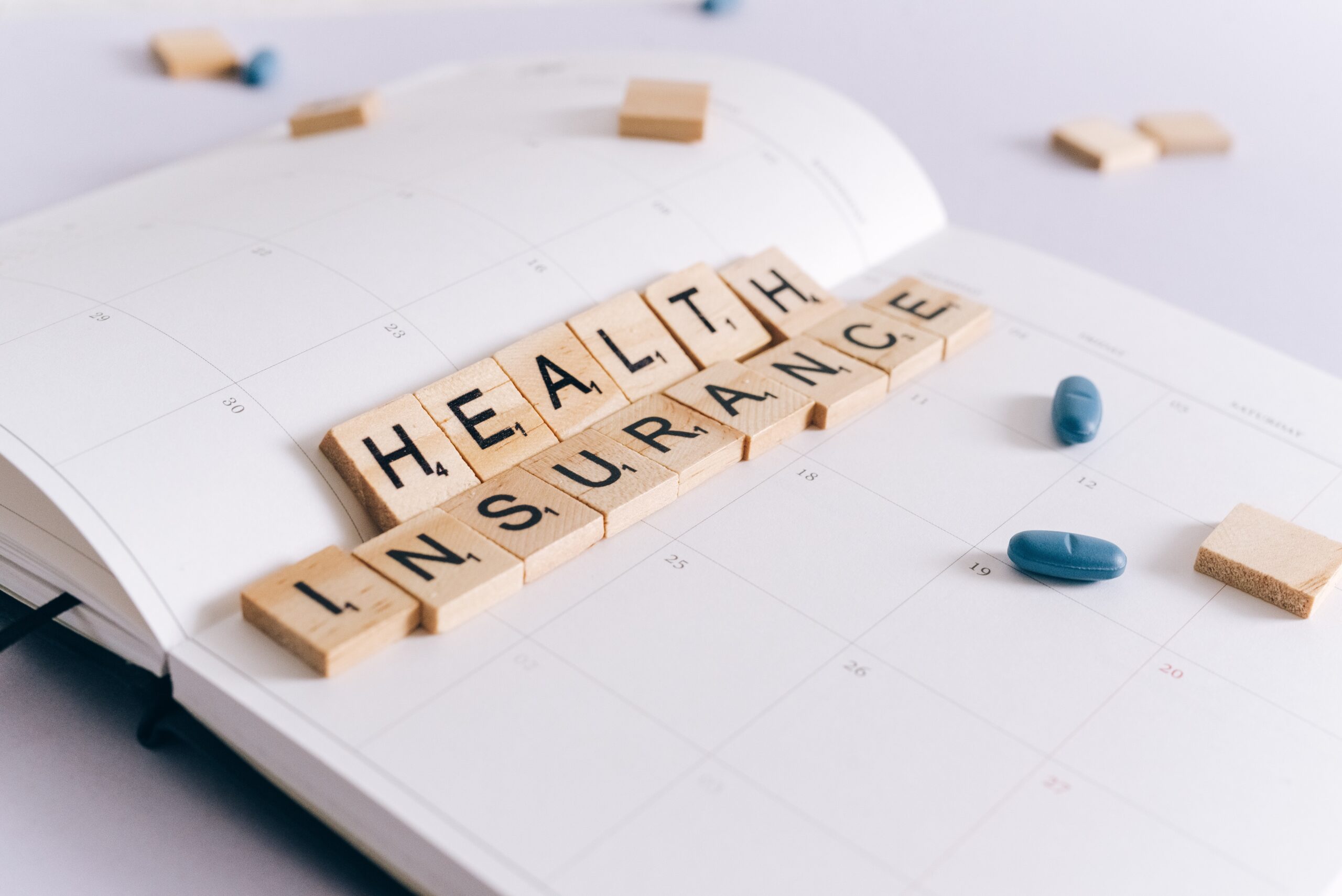 Health insurance is a huge expense for many Americans. In 2020, the average premium cost for an individual ACA plan was $456 per month. Families paid about $1,152 per month for coverage, which is almost as much as my mortgage on a 3-bedroom house! It's no wonder that half of adults in the US say they have trouble affording medical care.
As a young couple focused on wealth accumulation, my spouse and I don't want to spend hundreds of dollars on health insurance premiums every month. Right now we're trying to pay off our mortgage early within five years, save for retirement, and establish a solid financial foundation. All of that would be much harder if we were shelling out thousands per year on healthcare, which is why we chose a high-deductible health insurance plan. 
If you're in the midst of trying to choose a health insurance plan and are wondering how others weigh the costs and benefits, here's a closer look at our decision-making process. 
Why We Chose High-Deductible Health Insurance 
My spouse and I are definitely aware that choosing a high-deductible health insurance plan is a risk. Although my health is pretty good now, it hasn't always been. I have a few chronic illnesses that required specialty care to get under control. But I'm comfortable with having high-deductible health insurance because I've been stable for a few years, and I don't need much medication due to the extensive lifestyle changes I've made. 
My spouse had a few health incidents before we met, such as a seizure from getting hit by a car and transient dizziness that lasted a few months before going away. But besides those random blips, my spouse is generally healthy and doesn't have many ongoing problems. If either of our health situations change, we would probably upgrade our health insurance plan during the next open enrollment period. Until then, we'd have enough savings to cover our medical care, but we know it would cost us.
Savings Are Essential If You Choose a High-Deductible Plan
The risk of going with low-cost health insurance is that the deductible is very high—ours is about $5,000. If you need non-preventative medical care unexpectedly, you have to pay for it out-of-pocket until you hit that deductible. Then you have to pay coinsurance for any further medical expenses until you hit your out-of-pocket maximum for in-network care. 
Between the high deductible and coinsurance payments, you could be on the hook for thousands of dollars if you end up needing extensive medical care. When you choose a high-deductible plan, you're essentially betting on the fact that you're young, healthy, and probably won't need a lot of medical care in order to save money. The risk is that you'll end up spending a lot of money on healthcare if your situation changes and you need treatment. 
When you go the high-deductible route, it's essential to have enough savings to cover your medical costs in case something happens. You don't want to end up in debt because you unexpectedly landed in the hospital or needed to see a specialist. We have a one-year emergency fund, plus a separate savings account for home and car repairs as well as unexpected healthcare costs. These two layers of savings will help prevent us from going into debt if we need more medical care than we anticipated. 
We May Get a Better Plan in the Future 
Although we feel comfortable with our high-deductible health insurance now, that could definitely change in the future as we get older. I don't know if I'll feel the same way about it once we cross into our thirties. 
My partner and I plan to check in with each other every year before open enrollment and keep weighing our options. Right now the risks of high-deductible health insurance feel worth it to be able to save and invest more money while we're young, healthy, and compound interest is on our side. 
But that may not be the case for you, and that's ok! Everyone has different health and financial needs and has to choose the best option for themselves and their family. 
What do you think of high-deductible plans? Share your thoughts in the comments section below!
Read More
My Financial New Year's Resolutions For 2023
Why You Should Avoid The Soft Life Trend
How to Enjoy the Holidays Amidst Record Inflation
Oh and if you are looking for some insurance humor, you could always check out these health insurance memes from The Killer Punch. They're worth a chuckle.

Vicky Monroe is a freelance personal finance and lifestyle writer. When she's not busy writing about her favorite money saving hacks or tinkering with her budget spreadsheets, she likes to travel, garden, and cook healthy vegetarian meals.