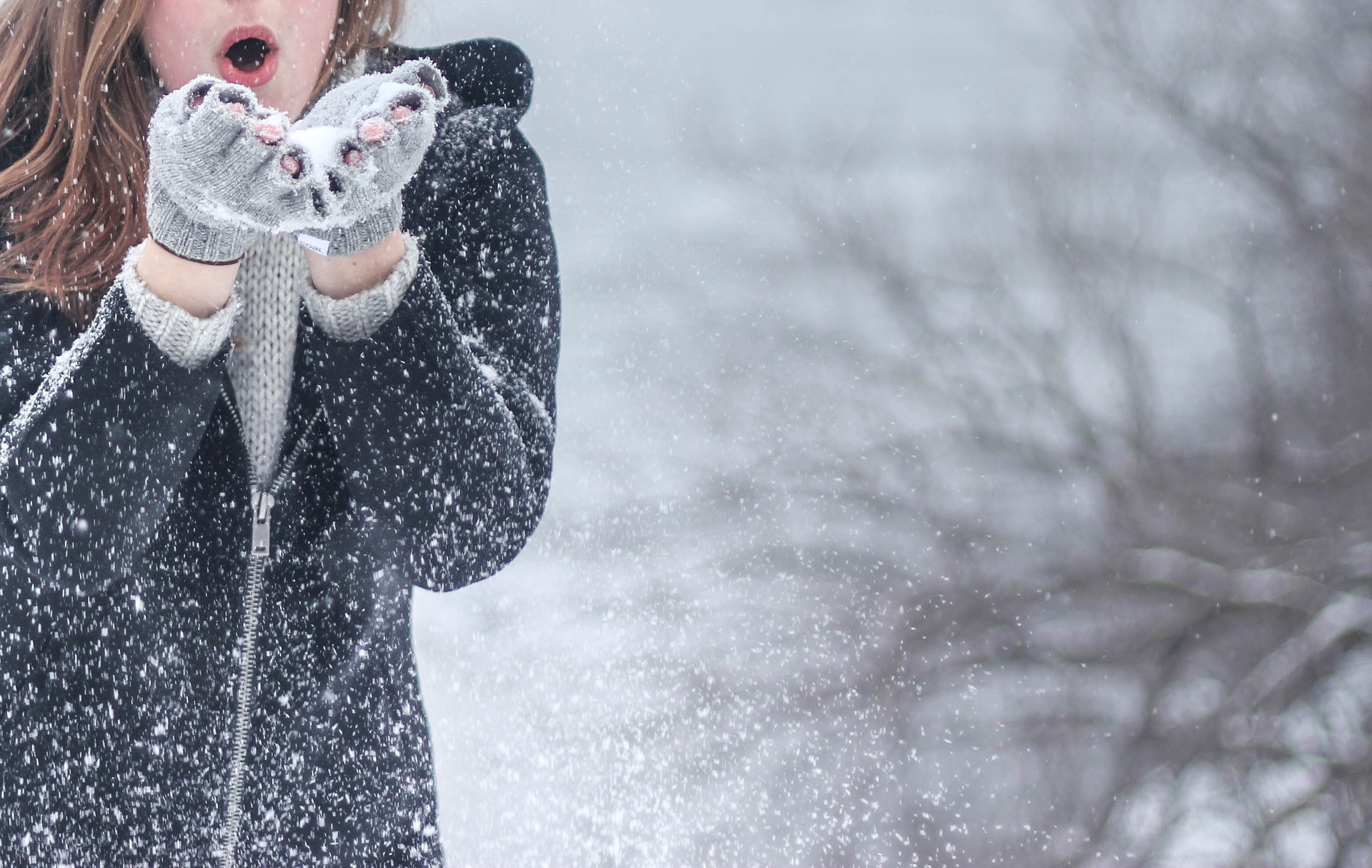 Now that the holidays are over, many of us are probably feeling the winter blues setting in—I know I am! Where I live in rural Michigan, we still have several months of winter to go and many dark, snowy days ahead of us. 
I'm not much of a winter sports person, so I spend most of the winter season inside. Being cooped up in the house for months on end definitely causes cabin fever to kick in, which can lead to unwise financial decisions. As winter drags on, I find that my willpower decreases and I'm more likely to break my budget by going shopping or out to eat. 
Reduced Serotonin May Contribute to Unwise Spending
Psychology experts say that reduced serotonin levels may be the culprit behind unwise winter spending. Because we get less sunlight during the winter, our serotonin levels are lower. One consequence of reduced serotonin is impulsivity, which helps explain why I'm less likely to think through my purchases carefully in the wintertime. 
To prevent myself from engaging in winter impulse spending, I try to keep busy. Whenever I get the urge to shop to relieve my cabin fever and boredom, I do these frugal activities instead. Here are 4 ways to deal with the winter blues that won't bust your budget. 
4 Frugal Ways to Beat the Winter Blues 
Get Out Of The House 
I'm more likely to impulse buy things I don't need on Amazon when I'm feeling cabin fever. So if the roads are clear enough to venture out, I try to get out of the house for a few hours. 
But that doesn't mean I head to the mall where I'll be tempted to go over-budget! I frequent spaces where I'm free to relax for a few hours at no or low cost, such as the library or a coffee shop. For $3, I can get a hot tea and sit and read a book for a while. Hanging out at a cafe gives me a nice change of scenery and cures my stir-craziness without putting a big dent in my bank account. 
Do Something Active
Sometimes my winter blues give me cabin fever and make me stir crazy. But other days, the dark, cold days zap me of energy, and all I feel like I can manage is watching movies all night.
But I know I have to fight the urge to spend all my free time in the winter binge-watching Netflix. I usually feel better if I force myself to do something more active, like playing ping pong, walking on the treadmill, boxing, or playing Just Dance. Getting my heart rate up and endorphins going almost always boosts my mood. 
Rediscover Old Hobbies
During the summer, I'm outside a lot enjoying the sunshine and going for long walks. Since I don't spend much time inside during the warmer months, some of my indoor hobbies get neglected. In the wintertime when I'm bored, I try to rediscover these winter-friendly hobbies instead of going to the mall and buying more stuff. 
Some of my favorite low-cost, indoor hobbies are playing complex board games, practicing calligraphy, reading, and journaling. I also enjoy working on projects in my basement woodshop. You could also try baking, knitting, sewing, and watching documentaries or foreign films. The key is to find a hobby you enjoy that will give you something to look forward to during these dark winter days. 
Get Social
Since we all spend more time indoors during the winter, we tend to be less social. Instead of going on a run with friends or hanging out at the dog park, we curl up on the couch and watch Netflix. Spending so much time alone at home can make us feel isolated. Researchers have found that we tend to impulse shop more when we're lonely, so scheduling some social time with friends could help you avoid overspending. 
Instead of going out to eat or heading to the bar, consider inviting your friends over for a board game night or potluck dinner. That way you won't have to abandon your budget to spend some quality time with your friends! 
How do you cope with the winter blues and avoid overspending when you have cabin fever? Share your thoughts and tips in the comments below! 
Read More
5 Ways to Recover From Holiday Overspending
3 Tips to Help You Keep Your Financial Resolutions
This Book Changed My Relationship With Money

Vicky Monroe is a freelance personal finance and lifestyle writer. When she's not busy writing about her favorite money saving hacks or tinkering with her budget spreadsheets, she likes to travel, garden, and cook healthy vegetarian meals.