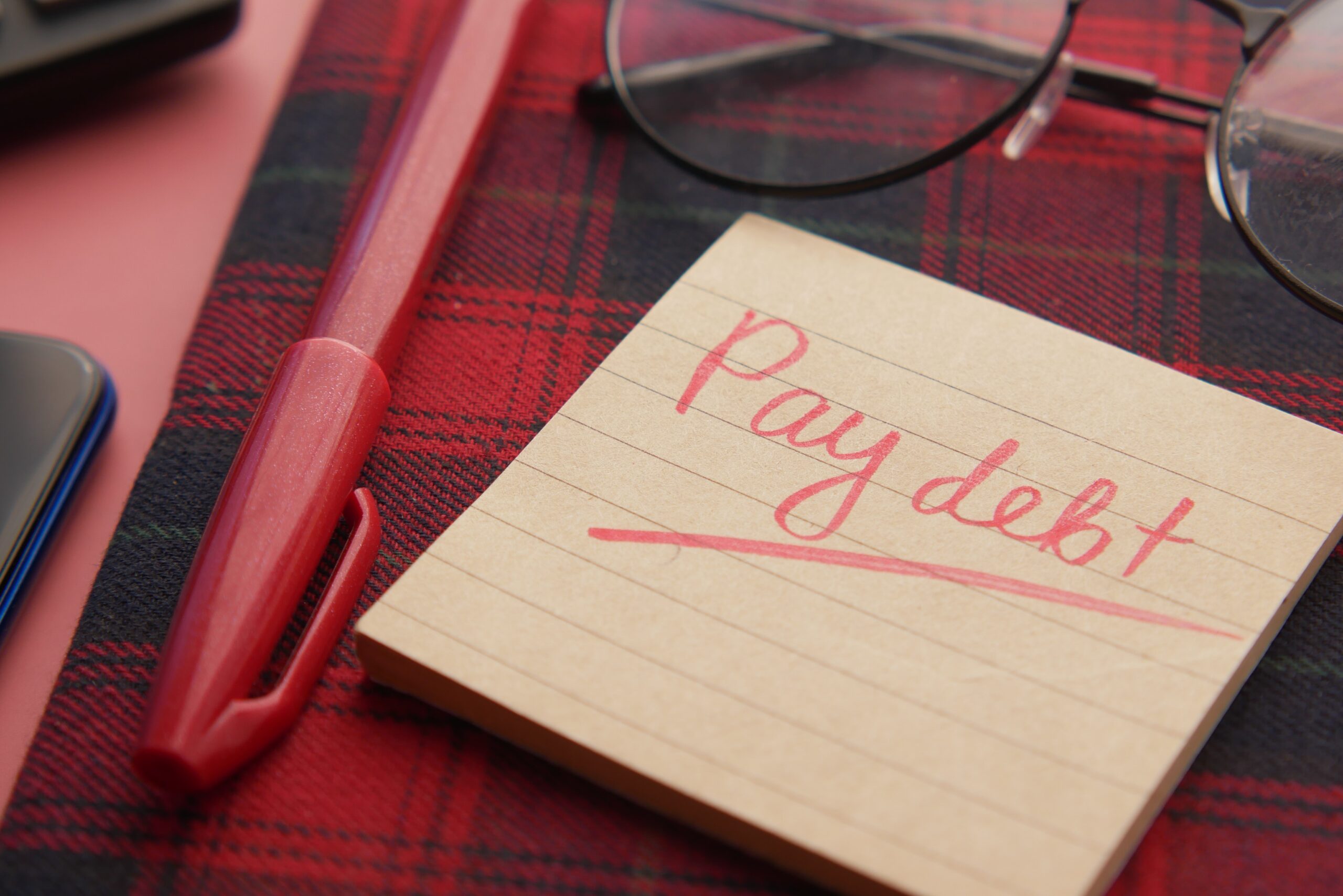 Today I learned the third Monday in January is called "Blue Monday" because that's when we get the bills from our holiday spending. If you opened up your credit card statement and were surprised at how much you owed, this article is for you.
It's easy to get carried away and spend too much money on Christmas gifts. A recent survey showed that more than 4 in 10 respondents went into debt to cover holiday travel and presents. After the rough few years we've all had, it's understandable that you wanted to spread extra Christmas cheer to your friends and relatives. But because you went overboard, you'll have to buckle down in the months ahead to financially recover and pay off your debt. 
Here are 4 steps you can take right now to begin to remedy your holiday overspending. 
Be Honest About What You Spent 
Although it's tempting to stick your head in the sand and ignore your holiday debt, you have to face it head on. Your holiday shopping was probably spread out across multiple credit cards and buy now, pay later services like Affirm. This makes it easy to underestimate how much you really spent on gifts and prevents you from getting a full, accurate picture of your current finances.
Tackle Your Debt
It's important to add up the cost of all the gifts you bought and figure out exactly how much debt you owe. Then you can make a plan for how to pay off your installment loans and credit cards. If you have savings, you could use a portion of it to pay off your debt. However, make sure you're not leaving yourself without a cushion for emergencies like job loss or car repairs. 
You could also look into transferring your debt to a credit card that offers 0% interest for the first year. But make sure you don't squander the interest-free period. Put a plan in place to pay off your debt on time. Also, discontinue all spending on credit. It's easy to justify racking up more debt when you're not paying interest, which can put you further in the hole. 
It's usually best to tackle the highest interest debts first. Although it can be satisfying to start with your smallest debts and pay them off quickly, you'll pay more interest that way. 
Even if you didn't get into debt this Christmas, it's still a good idea to pay yourself back if you borrowed money from emergency savings to cover Christmas gifts. Don't allow your holiday lifestyle creep to continue unchecked just because you're not carrying a balance!
Reign In Holiday Lifestyle Creep 
Sometimes the habits we developed during the holiday season can contribute to lifestyle creep. Maybe you spent more on groceries during the Christmas period and got used to having gourmet food around. Or maybe you treated yourself to a few holiday drinks and developed a taste for fancy lattes. Although these treats help make the holiday season merry and bright, they can wreck your budget if you continue to overindulge in them throughout the year.
Unfortunately, Christmas is over. So it's time to return to our usual lifestyles and budgets. Look at it this way—you'll enjoy your holiday treats more next year if they don't become part of your regular routine! 
Sell Unwanted Belongings
The post-Christmas period is a great time to take stock of your belongings. Go through your closets and decide if there's anything you want to get rid of. Selling unwanted items can help put some cash back in your wallet and offset your excess holiday spending. Plus, decluttering will help you make room for your new Christmas gifts. 
If you were gifted a duplicate of an item you already own, you may want to sell the old version to make some pocket money. If you can't see yourself using some of your gifts, you could also consider selling or returning them if you have a gift receipt. Although reselling presents can make you feel guilty, there's no shame in getting rid of something you know will sit on your shelf and collect dust. 
Do a No Buy Month 
This January, I decided to do a no buy month to save extra money. I'm putting the extra funds toward my mortgage, which I'm attempting to pay off early. 
A no buy month involves only buying essentials like gas and groceries and foregoing luxuries like takeout. Some people even do a pantry challenge and use up the food they have, which helps reduce food waste. You can pay off hundreds of dollars of debt by cutting back for a month.
Doing a no buy challenge can also help you determine which luxuries bring you joy and which ones can be cut out permanently. If you don't miss a subscription or treat during your no buy month, it's a good sign you don't really need it.
Start Saving Up For Next Christmas
Going into debt every holiday and scrambling to pay it off in the new year is stressful. You'll be able to enjoy Christmas more if you start saving up for the holidays in advance. Once you pay off this year's debt, consider setting aside at least $20 or $30 per month for next year. This will give you a couple hundred dollars to spend on Christmas gifts, travel, and holiday treats without racking up a big credit card bill. 
Did you overspend this holiday season? What are you doing to reset your finances and recover? Share your money-saving tips in the comments section below!
How to Avoid Overspending On Your New Year's Resolutions
3 Tips to Help You Keep Your Financial Resolutions
My Favorite Personal Finance TV Shows

Vicky Monroe is a freelance personal finance and lifestyle writer. When she's not busy writing about her favorite money saving hacks or tinkering with her budget spreadsheets, she likes to travel, garden, and cook healthy vegetarian meals.