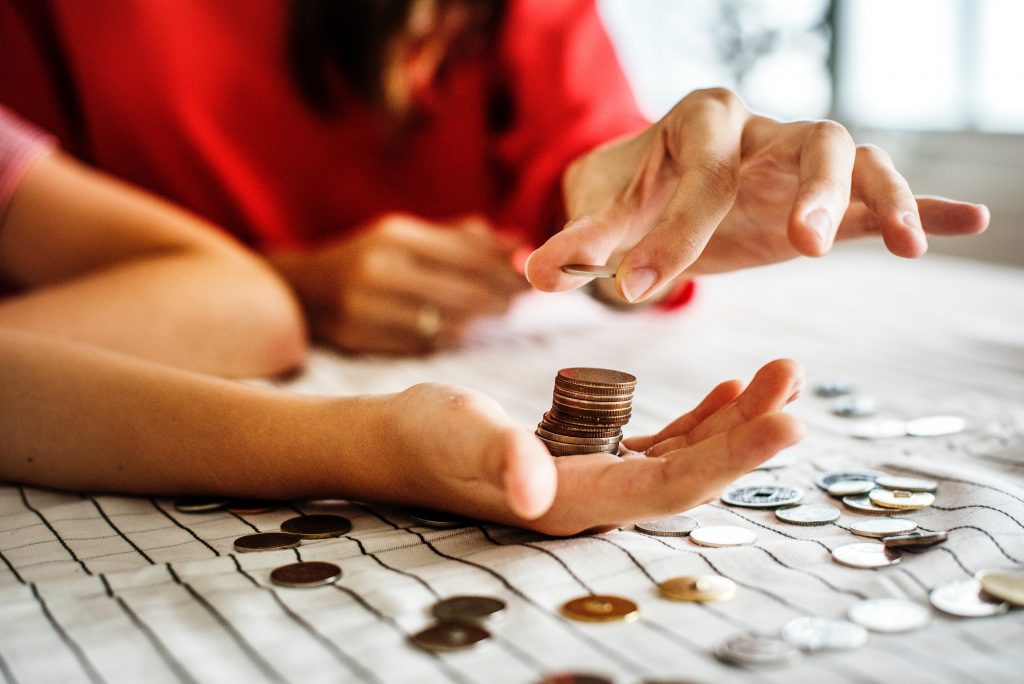 The b word, again! Gross.
I recently wrote about your need for a budget, but I got to thinking that while I've established why you need a budget I didn't exactly cover how to create a budget or what your 2019 budget needs to have.
With that in mind, I thought I would follow up with a more detailed post on the ins and outs of budgeting. Here's what you'll need in your new year budget.
Your 2019 Budget Needs to Account for Your Monthly Bills
Your budget has to take into account any monthly bills you pay. Monthly bills are those bills that occur every month like your phone, cable and internet bills. Along with other recurring charges like your monthly Netflix payment, Apple music charge or Spotify costs!
Saving Tip: Lowering your monthly bills is a great way to save extra money because it's not saving once but saving on a recurring basis. Even a $10 cut a month is $120 a year!
Your Budget Needs to Account for Personal Expenses
Even if you're flat broke we both know you're going to head out to the movies or grab a drink with your friends (at least once this month). So a well-drafted budget will include these expenses.
When calculating them you need to be realistic about what you're going to spend but reasonable about what you can afford. Can you take a trip to the movies for $30? Does a night out cost you $50? If your movie trips actually cost $50 and your night out costs $100 then include those numbers. Be honest with yourself (and your budget).
Saving Tip: Plan your movie nights on the discount nights or when they have matinee prices if your local theatre offers them. Likewise, try planning your night outs at places with drink specials, where they have late night happy hour or food deals!
Your Budget Needs to Account for Your Furry Friend
I'm talking about your dog or cat, not your friend Hank who seems to have an extra head of hair placed around his body. Make sure you fit your fur buddy's food, vet expenses, toy, and other necessary expenses in your budget.
Saving Tip: I get dog food through Amazon for significantly cheaper than my local pet store… and, as a bonus, I don't have to carry it home.
Your Budget Needs to Include Emergency Fund Savings
Seriously, you really need an emergency fund. I can't stress it enough. Even if you can only put $50, $100 or $150 a month towards your emergency savings you have to do it! That's $600 to $1,800 of savings a year. That will go a seriously long way!
Saving Tip: If you cut down your monthly bills, put the saved cash towards your emergency fund!
Your Budget Needs to Account for Wildcard Expenses
Wildcard expenses are those extra expenses you don't take into account but are not considered emergency expenses. I'm talking about Christmas and birthday presents that you've forgotten to include, that birthday lunch for Jenny at work that no one bothered to tell you that you had to contribute to or Lorena's baby shower gift that you didn't know about because last December she wasn't pregnant.
Wildcard expenses are those expenses you're going to need to spend for but they're not actual emergencies, simply unplanned incidents.
Your Budget Needs to Account for Debt Payments
You need to pay that debt off as soon as you can or in the long run, it will end up costing you more. Make sure you're paying at the very least the minimum payment on all your debts. Then add as much as you can on top of them to make sure that you are bringing the debt down so you're not paying a ridiculous amount in interest payments.
Budgeting doesn't have to be a nightmare. In fact, if you're kind of nerdy (like me) it can actually be a little fun. At the end of the day, whatever you do make sure it works for you!
Does your new year budget include something else? Let me know what it is in the comments below.
Looking for More Budget Insights?