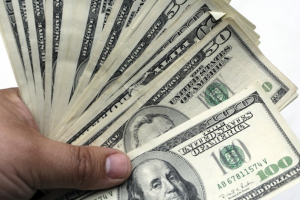 Need some quick cash? The hard part is finding what works best for you, but you'll find no shortage of options in the age of the internet. Whether it's for paying bills, adding to savings or just supplementing income, here is a list of ways to make money fast.
Got stuff? Put it to work!
People are always looking to buy and rent just about anything online, and if you have spare or shareable stuff there's plenty of ways to find the right buyer.
You can sell stuff the old-fashioned way at pawn shops, garage sales, flea markets, swap meets, or at an online marketplace like eBay, Craigslist and Amazon. These are often your best option because they receive the most traffic, but for specific collector's items or unique skills, more specialized services may be better. Used electronic goods are always in high demand provided they are in good condition and are recent enough. Used cell phones (especially smart phones), tablets, laptops and video games all sell well. Books – especially popular kid's books – can be good especially if you have a series in good condition. As in the real world, honesty is the best policy online as establishing a good reputation helps you be in a good position to buy and sell in the future. If you don't have stuff to sell you can make things, like homemade crafts or knitted clothes.
In this fast-paced job market, people are always looking for someone to take care of their responsibilities: 'sitting' jobs, whether house, pet or babysitting can make you good money. The opposite of that, renting out your room, house, driveway or garage can likewise attract good custom especially if you live in an area with sparse rental options or car parks.
Perform Tasks
Not everyone can afford a secretary but all of us have tasks to be done. Lawn mowing, dog walking and the like are often advertised on community bill boards in shopping centers, laundry mats and so on. Several online services connect task offerors to task finders, whether over a wide range of tasks (e.g. Gigwalk, TaskRabbit) or specific tasks (e.g. surveys at MySurvey or Swagbucks).
Temporary Part-time and Seasonal Work
Temporary and seasonal part-time jobs are in high demand and are easier to find around busy times of the year (e.g. school holidays). Bartending or DJing events, such as teenage or young adult parties or weddings, washing cars, moving furniture for people making local moves, cleaning houses and gutters are all common gigs.
You can take out small loans (e.g. King of Kash) if you need to invest in this kind of gigging. People always need drivers for carpooling: try advertising in social media (e.g. Facebook groups) or community newsletters. Market research and medical research are lucrative if you can get them: the former often requires finding a market research company and signing up to their waiting list, whilst the latter is often advertised in hospitals or universities. Blood and seman can also be bought if you're healthy. Snow shoveling, setting up holiday decorations, fruit picking and other seasonal work can be good, but it's best to get in early.
The more specialized your skills, the more in demand they are. If you did well (or even if you've since become good at) at a subject at school or university, tutoring is a good option. The parents of private school kids are especially eager for their kids to get into university and will pay well for tutors – especially a language or music tutor – as will immigrant workers trying to learn English. Older people may need help learning basic computer skills, such as setting up email accounts and learning how to avoid viruses.
Budgeting to Save
Changing spending habits can free up money as well. If you simplify your grocery shop to basic staples like pasta, meat, potatoes and dairy products you can cut your expenses in half for a number of weeks. Eliminating subscriptions to audiobooks, TV or other services saves too, as does giving up or cutting down on a bad habit (e.g. smoking or drinking) for a month. If you have a stable job, volunteering for overtime or jobs your co-workers don't want to do is another method.
If all else fails, getting creative may seem a long shot but can be just what's needed. Film crews need extras, 'react' videos are popular on YouTube, stranger things have happened. Are you a fan of something unique or odd? Is there any reason you couldn't do it?
Lucas Allan shares his personal finance knowledge around the web with his money saving articles. He is a parent to college-aged kids and younger and writes about money matters affecting most parents.