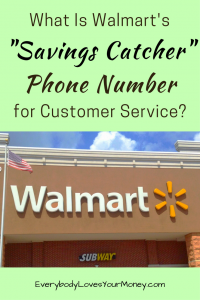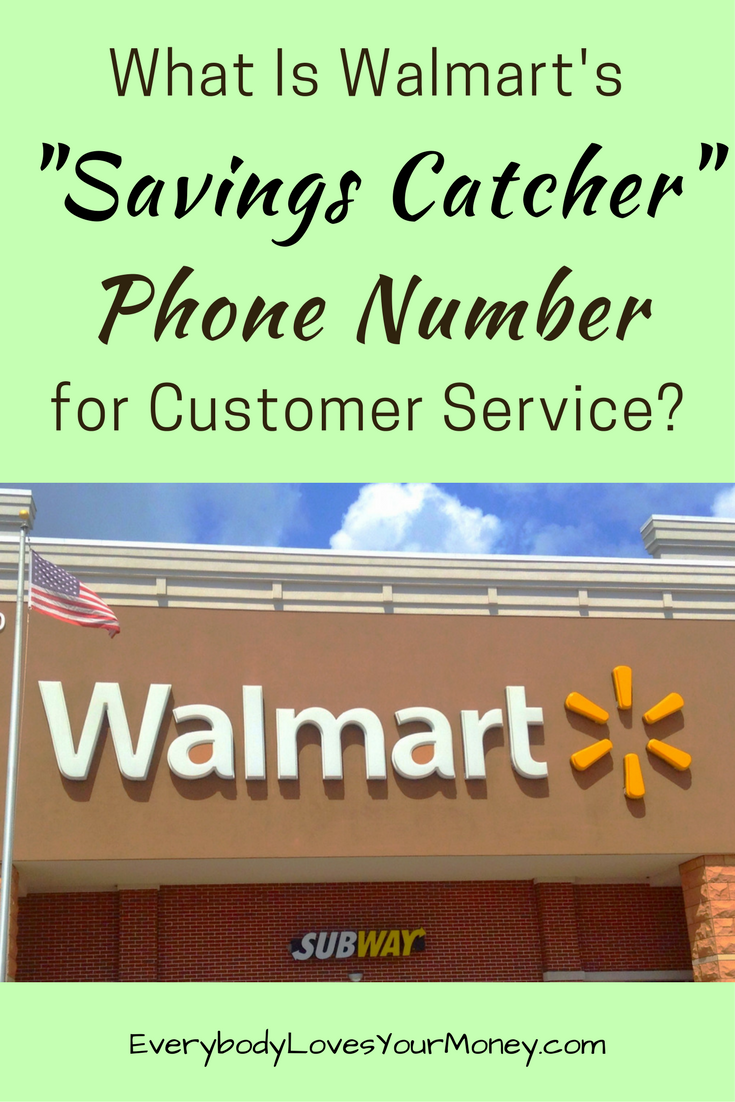 Having trouble finding a Walmart Savings Catcher phone number for technical support? In the past, you may have tried jumping into the labyrinth of automated menus by calling 1-800-WALMART, but now you can reach Savings Catcher directly (and talk to a real person) by dialing 866-224-1663.
The way I found this number, and how you can find additional customer service for your Walmart-related questions, was by dialing Walmart's second customer service number 800-966-6546 and listening to the menu of options. Savings Catcher was listed as the third or fourth option.
Why is it so hard to find this phone number?
One of the tricky things about Walmart's Savings Catcher app is that it's not actually its own app. There are two ways to access Savings Catcher on your mobile device:
Download the Walmart app and select the feature "Savings Catcher" from the home screen pictured below: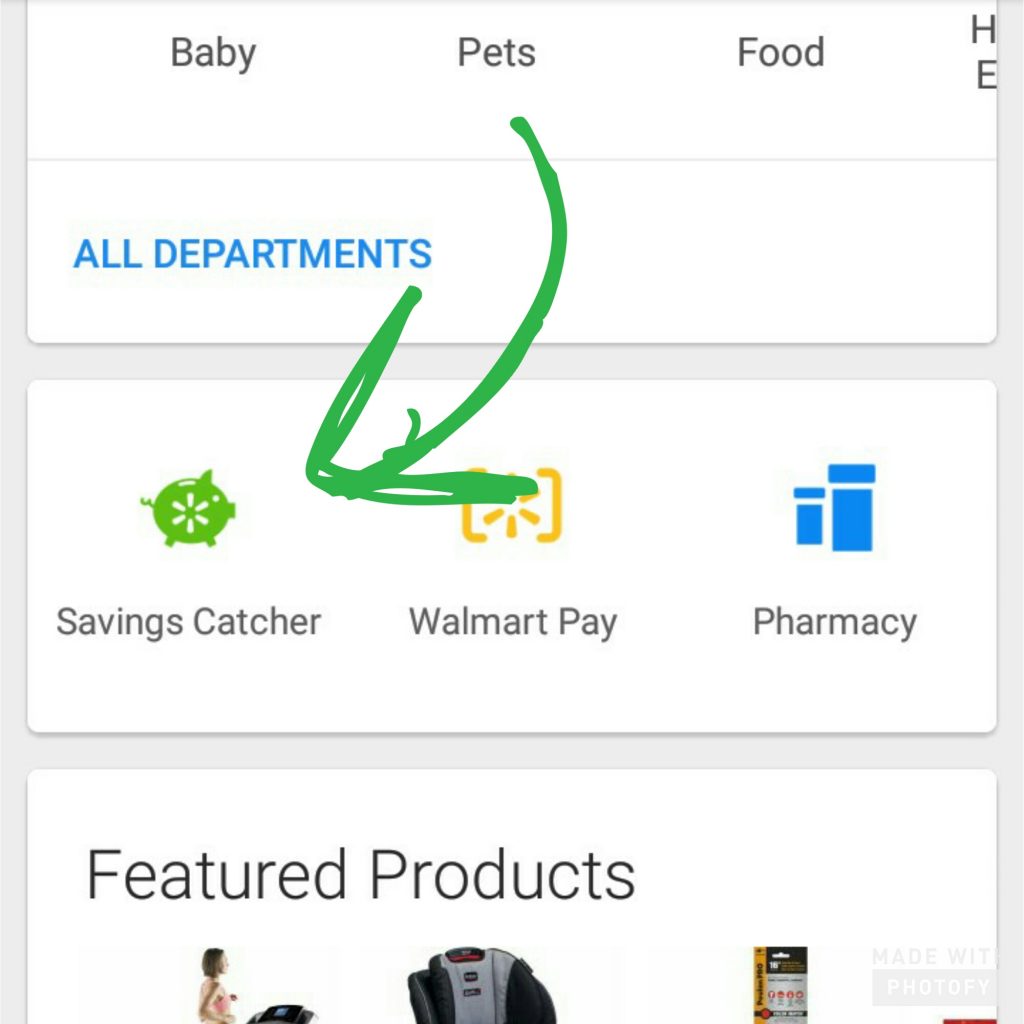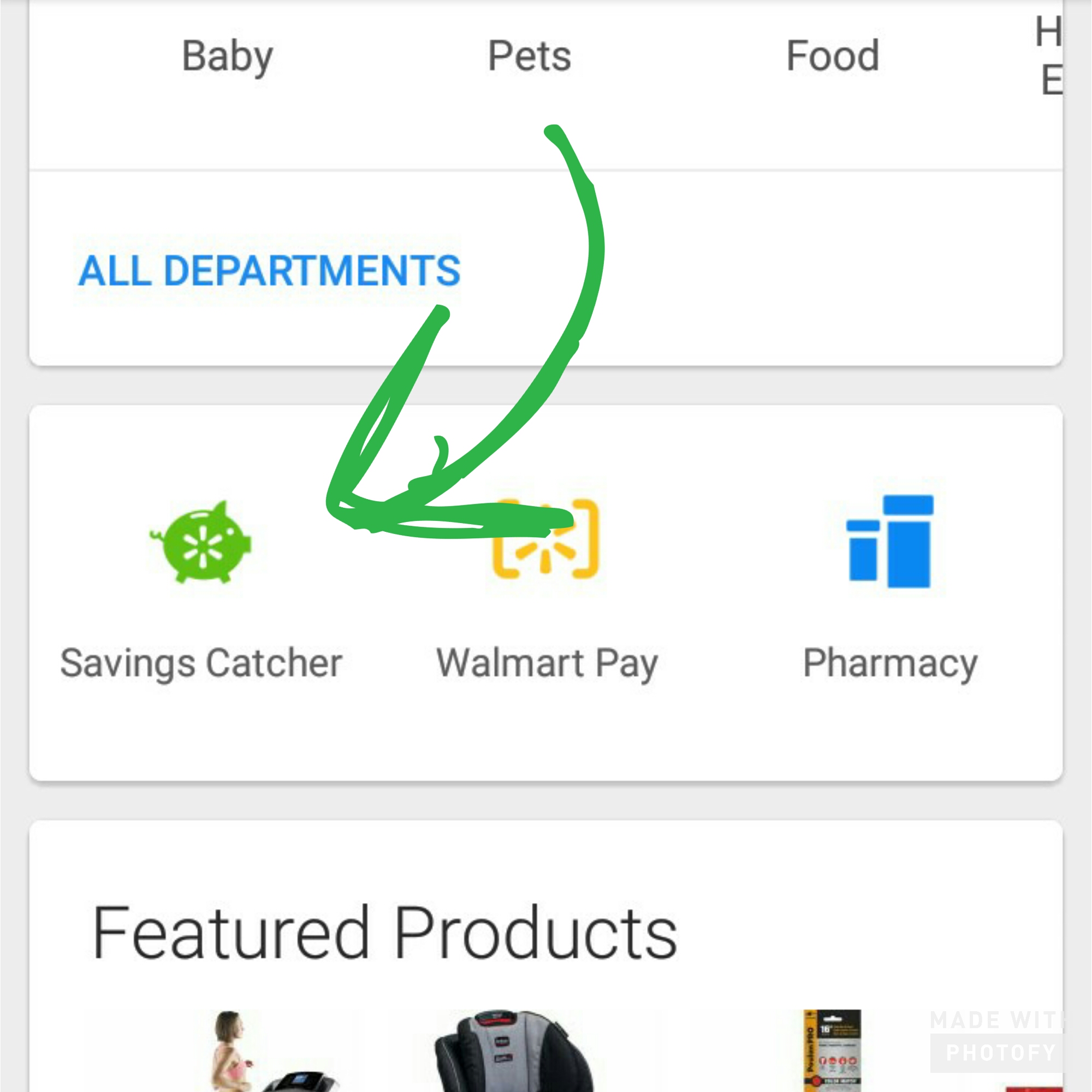 When I began my research on this particular problem, the first place I visited was the Savings Catcher FAQ web page. Here is their primary method of assisting you with your questions or concerns:

It took me a few minutes to find the "Contact Us" button on their Savings Catcher page, but I did find it, finally. Once you navigate to the home screen for Savings Catcher, you have to log in first. Once I did that, the "Contact Us" button was on the far right of the site among the rest of the menu. The "Contact Us" page will look like this: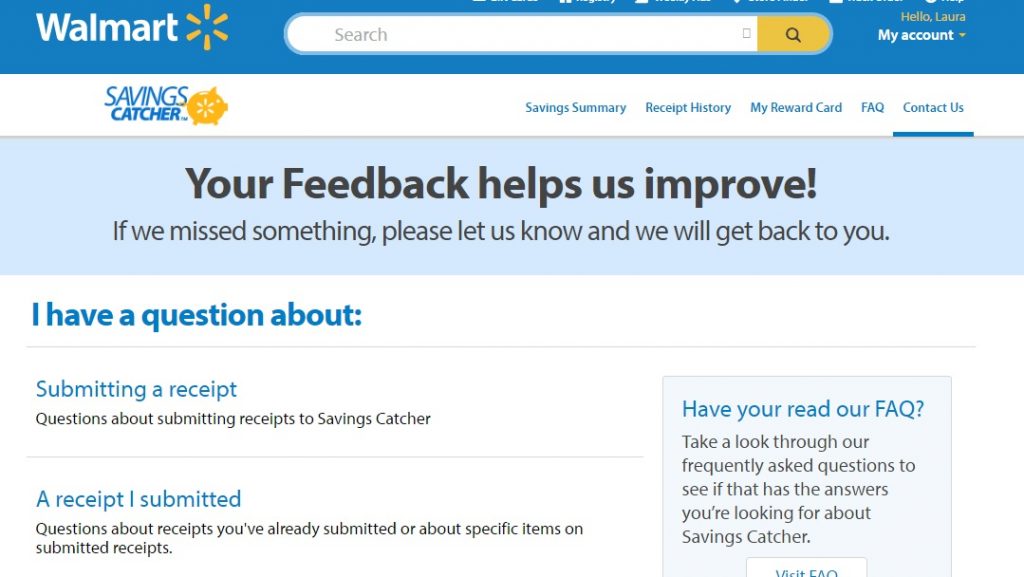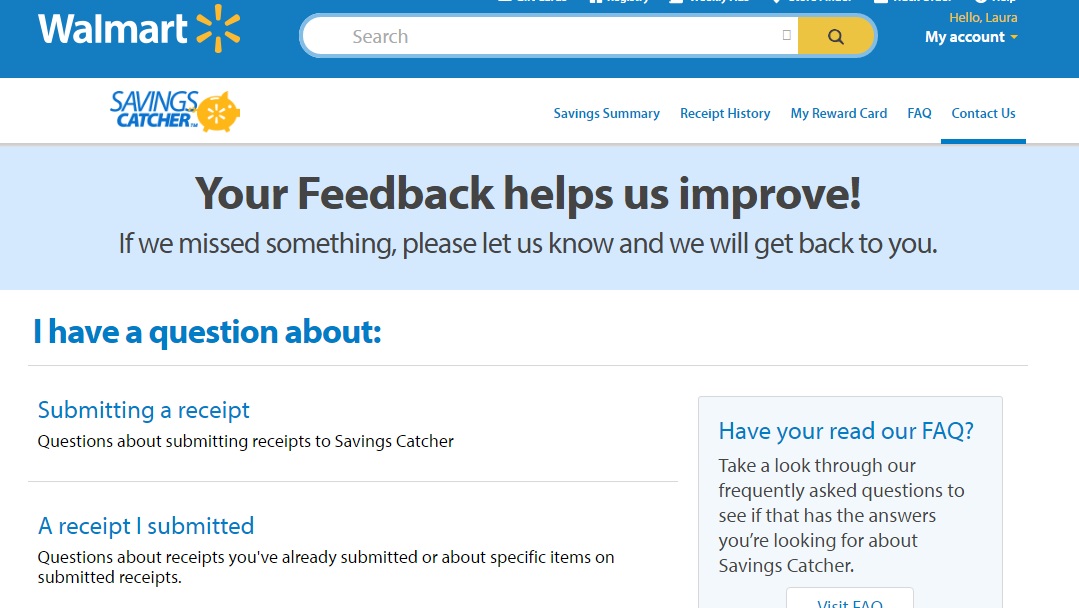 No contact phone number is listed. My guess is it's because they do their best to answer everyone's questions in the FAQ section or by email, as you can see by the picture above.
Or, like I said at the top, you can call them directly.
Walmart Savings Catcher Phone Number: 866-224-1663
(I have personally tested this number to verify its accuracy.)
What is Savings Catcher?
According to Walmart, "If a competitor advertises a special deal for a lower price, we'll give you the difference." It's a money-saving technique for in-store purchases only. Here are the three steps that explain Savings Catcher's basic setup: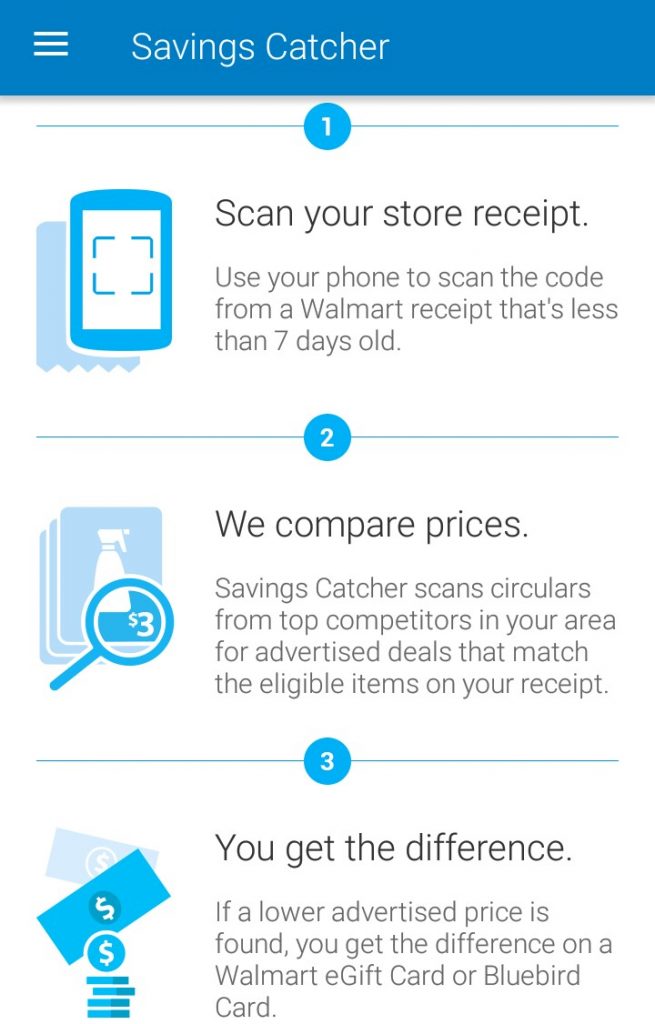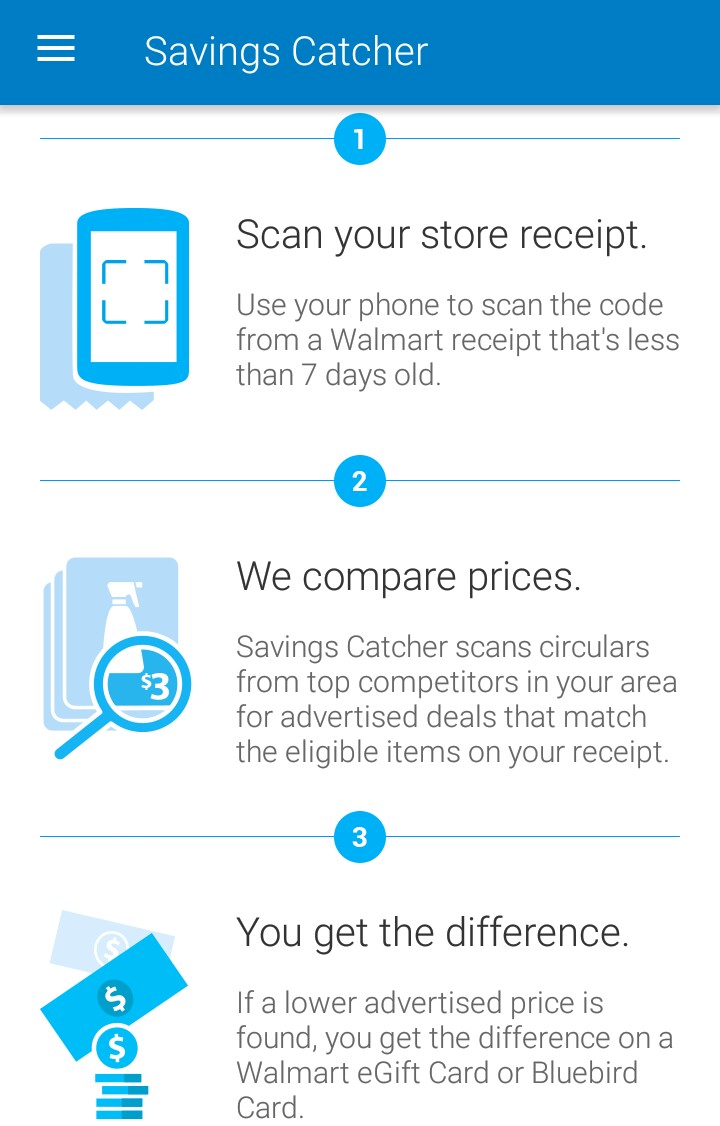 Step 1: Scan your store receipt. Make sure it's within 7 days of your trip to Walmart.
Step 2: Walmart compares prices. You don't have to scour the weekly ads from other stores to get the best price on your products. Walmart does the legwork and finds the best deals on any eligible products on your receipt.
(To see a complete breakdown on which prices, deals, and offers are eligible or ineligible for Savings Catcher, visit Walmart's FAQ page here.)
Step 3: Get paid the difference. So, if Walmart finds out your box of Life cereal was $1 cheaper at Publix, you receive the difference via a Walmart gift card (delivered digitally) or Bluebird card.
Pretty straight-forward, right? But now the real question is, does it work? Is it worth the effort?
Is Savings Catcher an Effective Method for Saving Money?
One of the biggest downsides to price matching is how much time is required. Savings Catcher all but eliminates that problem by simply requiring you to scan your receipts onto your phone. The downside is that it will only price match items that are eligible. That list may be smaller than you think. Many household items aren't on there, so beware. It's best not to purchase an item with the sole intent on "scoring a deal" on Savings Catcher.
It can be a tool like any other to save you money. One unconventional tool that ended up saving my family money was Kroger's online shopping and delivery service, ClickList. By shopping from home instead of in the aisles, I was able to control and limit my spending. Read my full review here.
Looking for more ways to save money on groceries? Check out "5 Quick Ways to Save Money On Groceries This Week."
Have you saved money using Savings Catcher? Would you recommend it to others? Let us know in the comments below!
Feature Image Credit: Mike Mozart (Creative Commons)