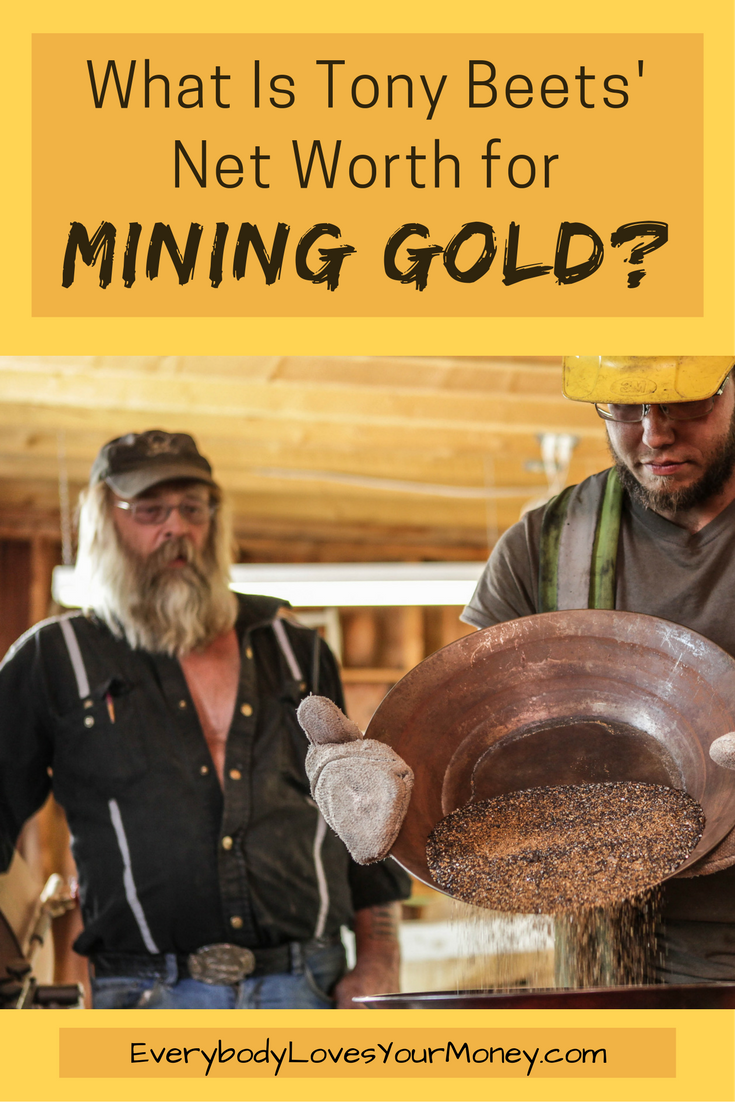 Tony Beets is a Dutch-Canadian who runs one of the most successful gold mining operations in the world. His work was made famous in 2010 when he starred in the Discovery Channel's reality show "Gold Rush." Viewers watched him take huge risks and continue to grow his already successful business. On that note, let's take a look at Tony Beets' net worth for all that hard work.
What Is Tony Beets' Net Worth?
Name: Tony Beets
Age: 58
Net Worth: approx. $15 million
Income Sources: Gold mining, Discovery channel
The Keys to Beets' Success
Growing up on a dairy farm in the Netherlands helped Beets develop a strong work ethic. He also places that high expectation on every worker who steps onto his mining operation. Beets has become known for hiring teenagers and young adults to learn the ropes of gold mining. Those who don't carry their own weight don't last. But the employees who persevere often become key members of his operation.
Tony Beets' net worth must also be attributed to the lifelong efforts of his own family. His wife, Minnie, plays an active role in the business by performing administrative and accounting duties. His four grown children, Monica, Mike, Bianca, and Kevin, also work with their parents in Klondike, Canada.
Beets is also a risk-taker, purchasing a 70-year-old, $1 million dredges in 2015. Much of this gamble can be viewed on Season 5 of "Gold Rush." His decision to recommission the vessel was a gamble, but it was a calculated one. A dredge is an effective means for mining huge quantities of sand, dirt, and other materials by using a vast array of buckets. The materials are sorted with water, one of the best mining tools out there.
The Income Sources That Make Up Tony Beets' Net Worth
Harvesting millions of dollars worth of gold is a huge part of Beet's wealth, but his stardom on the reality show "Gold Rush" padded his wallet, as well. Discovery Channel brought the loud and burly, middle-aged Dutchman with a tattoo of a gold miner onto their network during the second season of "Gold Rush." He continued as a popular member of the cast through the next five seasons. Episodes from the latest season of "Gold Rush" that includes much of Beets' work in the mines can be found here.
Even if gold prices continue to decline, he has the means to survive and the wherewithal to thrive. In this video, you'll see five life lessons you can learn from Tony Beets. There is wisdom in learning from those who've worked their way toward success. For example, Beets lives by the mantra: "Work hard and always give it your all."
That applies to all of us, no matter if we're employed in an office, teaching a class, driving a truck, working from home, tending to our little ones, or starring on a reality show about a gold mine in Klondike, Canada.
"Life Lessons from Tony Beets – Gold Rush" via YouTube
To study the net worth of more self-made millionaires, check out net worth reports for Tai Lopez or Jaclyn Hill. Or any of these others.
What Is Optic Nadeshot's Net Worth?
What Is Cassey Ho's Net Worth?
Jake Busey Net Worth
Steven Seagal Net Worth
Have you ever worked for a family member? Would you ever start a family business of your own?
Image Credit: Lwp Kommunikáció (Creative Commons)