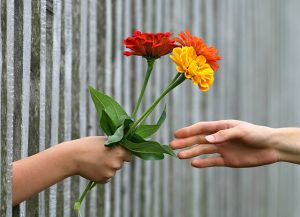 Giving gifts is a way of communicating to someone. When you give a gift, the receiver should immediately be able to understand the message behind it.
Communication should be the essence of gift-giving, but sometimes we forget that while shopping. Instead, we focus on the "what" that we are giving rather than the message it sends. Or, we may even find ourselves thinking about how much, or how little, a gift costs.
It's time to change the way we think about what gift-giving is all about, especially on occasions that matter most. Before purchasing a gift, there are several questions you should ask yourself first:
Would the person receiving this gift prefer an experience or an object?
Some people prefer receiving material things so that they have something that they can see and touch to remember you by. Others prefer memories created by an experiential gift, such as going on a trip together or spending the day doing simple things that are enjoyable and memorable.
Are they sentimental or practical?
Find out if the person you're giving a gift to appreciates gifts such as flowers or chocolates, or if they'd prefer to have something that they could actually use. Keep in mind that this may change over time for the people on your gift-giving list as well.
What are their interests?
Everybody is interested in something. Find out your receiver's hobbies, pastimes interests before hitting the stores. This will help you pick a gift they will love! For example, if they are a massive music lover who has been eyeing some Bad Bunny Tickets, then maybe you could pick up a couple and make a handmade card to go along with it, showing the amount of effort you have put in.
What's the occasion?
It is important that the gift is relevant to the occasion too. The same gift might not be appropriate for all occasions such as birthdays, Valentine's Day, anniversaries and other milestones in life.
If all else fails…
If everything else fails, ask someone close to them or do a little research yourself. You can look at lists of gift suggestions like this one from Couponbox, or look through your gift recipients own wish lists if they have something posted online. The other option would be to check on their social media account if they've posted that they wanted something in particular. They could be delighted that you've somehow found out that's the thing they really wanted even without asking them.
Once you have answered these questions, you can use the following ideas to make sure your gift and its presentation is absolutely perfect!
Turn Your Gift-giving into an Event
You can be creative and do more than just hand over the gift. Make them go on a scavenger hunt to find it, or hide messages where you know they can easily find them, leading to your gift. This is a fun way to add anticipation for the gift you are giving.
Make it Personal
Even if your gift is something you can buy at the store, you can always do a little something to personalize your gift. You could try to personalize the actual gift, or the wrapping and way it's presented. Making a gift personal will help the receiver to always remember the gift is from you.
Do you have any other tips for finding the perfect gift for any type of occasion?