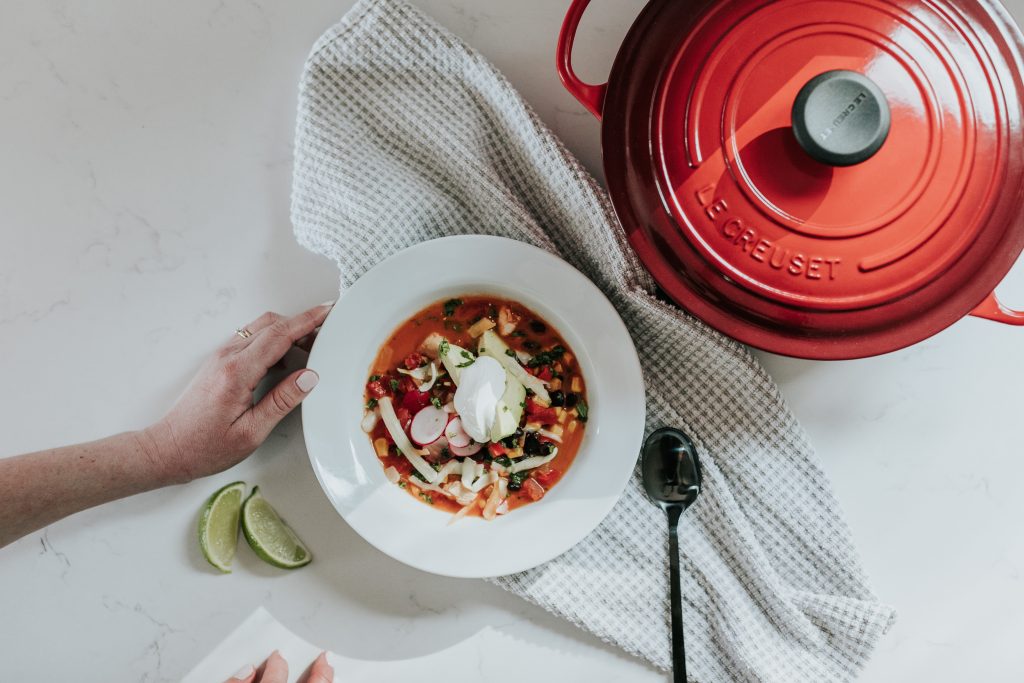 Are you tempted by all of those meal kit delivery ads that you constantly hear on podcasts? Wondering if it's really worth it?
I've tried a few meal kit services and I thought I would share my experience in case you're considering testing them out.
My Personal Experience with Meal Kit Delivery Services
I have tried meal kit services three times—full disclosure, all of them had discounts given by friends so I didn't pay full price.
As a single woman who makes food for one, I didn't find meal kits to be particularly great for me. The smallest meal kit is always made for a couple, so I find there to be way too much food. 
The benefit to cooking for two is that you always have leftovers, the downside is you don't always want leftovers because not everything keeps well overnight. I found a few of my leftover dishes to be less than desirable the next day. 
What I really did like about getting ingredients delivered was the fact that I was eating healthier than I typically do and I was getting recipe ideas out of it—some of which I still make regularly. But I also didn't absolutely love everything I tried, I really only loved half of the recipes I tried.
Reasons to Try a Meal Kit Delivery Service
Meal kit delivery services seem to be all the rage, almost every day I see a kit or two waiting in our lobby for someone to pick up their box. I would estimate that our building has around 20 weekly deliveries—which, to me, means they're making some pretty good cash.
With today's schedules, busy work and personal lives, and our consistent need to have things fast and easy, meal kit delivery makes sense. And there are a ton of reasons why one might consider taking advantage of these programs.
The biggest reasons that you might consider trying a meal kit delivery service:
They're easy to make—anyone can cook

They are incredibly convenient—you can pick as many days as you'd like

Cut down on the shopping—who wants to go to the grocery story several times

Eating healthy—or at least healthier than most of us do

New recipes to mix it up a bit—old gets boring
Plus, when it comes down to it, meal kits aren't prohibitively expensive in my books. You can typically get meals between $7 and $10, which isn't terrible—though it's definitely not as cheap as purchasing the ingredients yourself.
Reasons to Avoid Meal Kit Delivery Services
When it comes down to it, my personal opinion is meal kit delivery services are not worth it. Now, I say that knowing that there are a ton of people who absolutely love and swear by them. I just happen to be one that doesn't.
A few of my major reasons for avoiding meal kits include:
They're expensive—while $7 to $10 doesn't seem like a lot, it is considerably more expensive than buying the bulk ingredients

The recipes aren't that good—while I came across a few good ones, all-in-all I didn't find most of them to be amazing

They're not for single people—while you may not find it to be relevant to your case, I find they're not great for single people
If you're curious about trying meal kits, I would recommend waiting until you come across a good deal to give them a try. Don't pay full price!
Looking for More Personal Finance Insights?