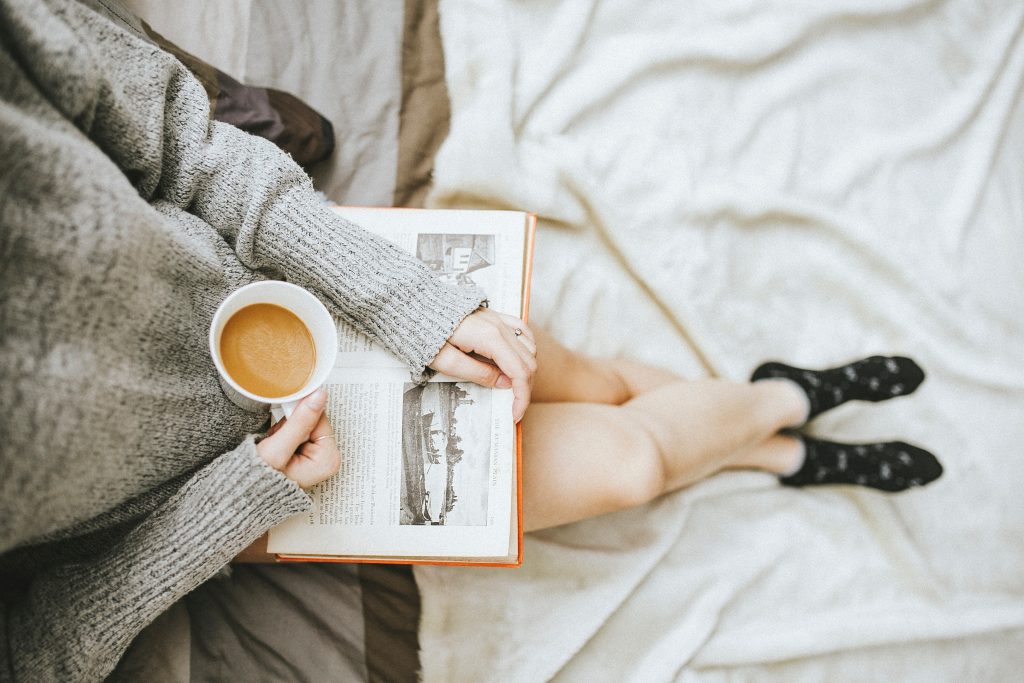 I've noticed lately that a lot of destress methods include spending a boatload of money on things that you absolutely don't need. Retail therapy we call it, but I'd fancy a more accurate description being "a huge waste of money." But there are a ton of great ways you can relax without retail therapy, let's talk about them:
Read a Book
My favorite way to relax without retail therapy is to read a book. It's simple, it reduces stress, and it takes you away to a new place and time and lets your mind wander.
The best part about reading is that it doesn't have to cost a lot of money—or any money really, pending you live near a library and can manage to get your books back in time.
The modern library has thousands upon thousands of books that you can dig into, regardless of what you're into. Beyond that, you can rent e-books or audiobooks.
If you don't live close to a library, a monthly subscription to Amazon's Kindle Unlimited program will let you download up to 10 books per month for just under $10.
Listen to a Podcast
There's a podcast for that—seriously, whatever you're thinking about someone somewhere out there makes a podcast about it.
The best part about podcasts is that they're free, making it easy to relax without retail therapy. If you have a smartphone, there are a ton of apps that you can download to get access to some truly amazing podcasts. If you don't, you can stream them on the web for nothing—you'll just have to find their streaming page.
Podcasts are great because you can find both fiction and non-fiction on almost any topic under the sun. I'm a big true crime buff, and I am constantly finding new podcasts. TV shows forensic files and 48 hours have even started releasing the audio-only of their shows in podcast format!
Go for a Walk
Walking is the ultimate de-stressing activity. In fact, really an exercise will do, but I prefer walking because it requires little-to-no brain effort save for watching to make sure you don't end up on the road.
I try to go for two or three walks a day. Two shorter ones for a burst of energy while I'm working, and one longer one in the evening to de-stress from the day.
If you're looking to relax without retail therapy, distract yourself on a walk by putting on your favorite music or listening to a podcast or audiobook!
Get Lost in the World of TV
While I love TV, I don't watch a lot of it because I find it to be more of a distraction than anything. That said, if I'm feeling particularly stressed out, it's one of my favorite ways to relax without retail therapy.
It's easy to get lost in the world of a TV show, transporting yourself from whatever current stressful situation you're currently facing into a completely different world.
Though, if you're going to get lost in the world of TV, make sure to set aside some legit time, so you're not taking yourself away from any responsibilities. And you might want to consider an episode limit—two turns into six fast in TV land.
Why Relax Without Retail Therapy?
Retail therapy is hard on your wallet, and chances are, in the long run, it'll make you more stressed. Whatever you're feeling before a nice little retail therapy lesson will probably seem like nothing when you start stressing over the credit card bill.
So do yourself a big favor and aim to relax without retail therapy.
What do you do to relax? Share in the comments below!
Looking for More Insights on Money-Life Balance?