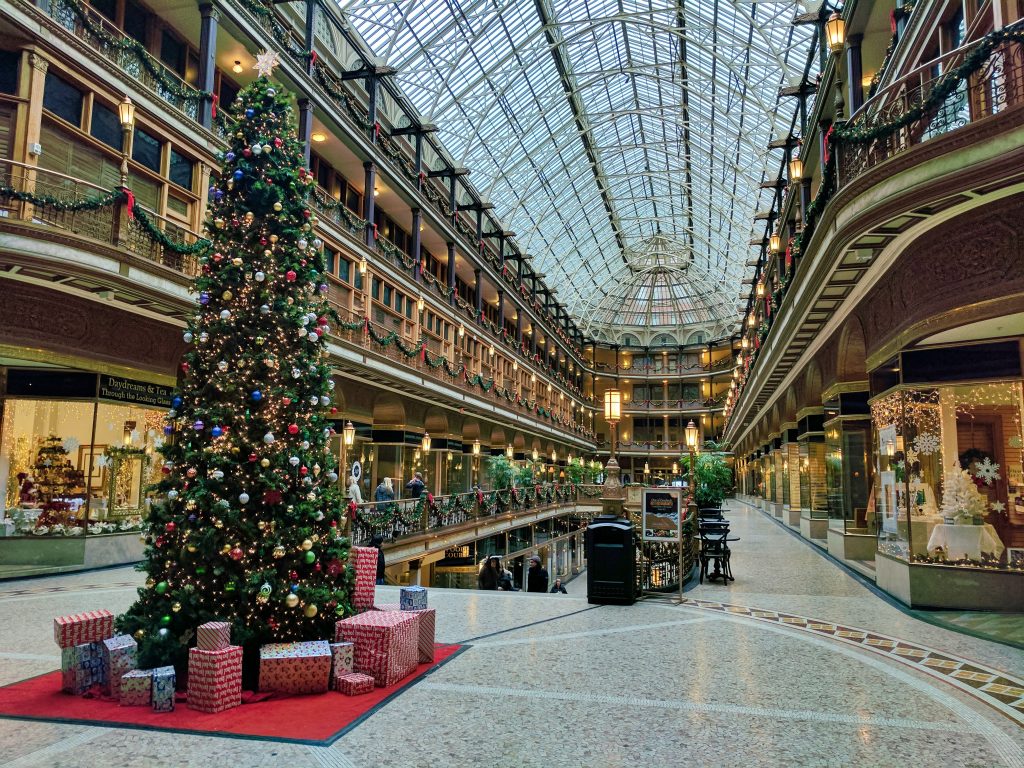 I purchased my first Christmas present this week—it's a cute throw, perfect for my younger sister. While it seems strange to start Christmas shopping in August, the gift was on sale and perfect, so I thought why not.
This on the whim purchase made me start thinking, when is the perfect time to start shopping for the holidays? 
Is it Too Early to Start Christmas Shopping?
No way! In my opinion, it's never to early to start Christmas shopping. The problem with my typical holiday shopping habits is that I tend to stuff everything into the November and December time frame, which ensures I spend a ton of money in a short period of time.
But if you spread your Christmas shopping out over the whole year, you spend less large chunks of money and it's easier to blend the expenses into your regular spending. It's the best way to Christmas shop!
When is the Best Time to Shop for Christmas?
The sooner the better in my books. Christmas shopping is much cheaper if you don't wait for the Christmas rush to settle in. 
When it comes to purchasing gifts, you're much more likely to find sales throughout the year as they seem to disappear around Christmas time. Plus, if you're not trying to beat the fall and winter crowds you'll have more choice and more time to make your gifts personal. 
Christmas decorations are something that you absolutely should not purchase before the holidays. If you hold out until after the Christmas season you can snag some amazing deals up to 75 and 80 percent. Yes, it does seem important to have a Christmas tree this season, but if you wait you can have the best tree for next to nothing.
Finally, when it comes to shopping for Christmas foods, start sometime in November before the Christmas rush kicks in. While you can't purchase everything early, what you can you should. And grab your frozen turkey ahead of the crowd.
You can really save money when it comes to shopping for the Christmas season if you do it at the right time!
No Christmas Shopping Budget?
One of the big budget mistakes out there is that people forget to add timely but significant expenses like Christmas shopping. You can easily spend a few hundred dollars (or more) on gifts for friends and family members, plus food, decorations and other seasonal incidentals.
While Christmas isn't top-of-mind when you make your yearly budget, it does take a decent chunk out of your monthly salary if you haven't put anything away for it. With that in mind, it's August so now is the time to build a last-minute Christmas budget.
Build your quickie Christmas shopping budget:
Figure out who you need to shop for

Estimate the amount of money you need to purchase all those presents

Set up a shopping timeline

Build a weekly, bi-weekly or monthly savings goal

Stick to it!
And voila, Christmas budget planned.
When do you start Christmas shopping? Share in the comments below!
Looking for More Ways to Save Money?