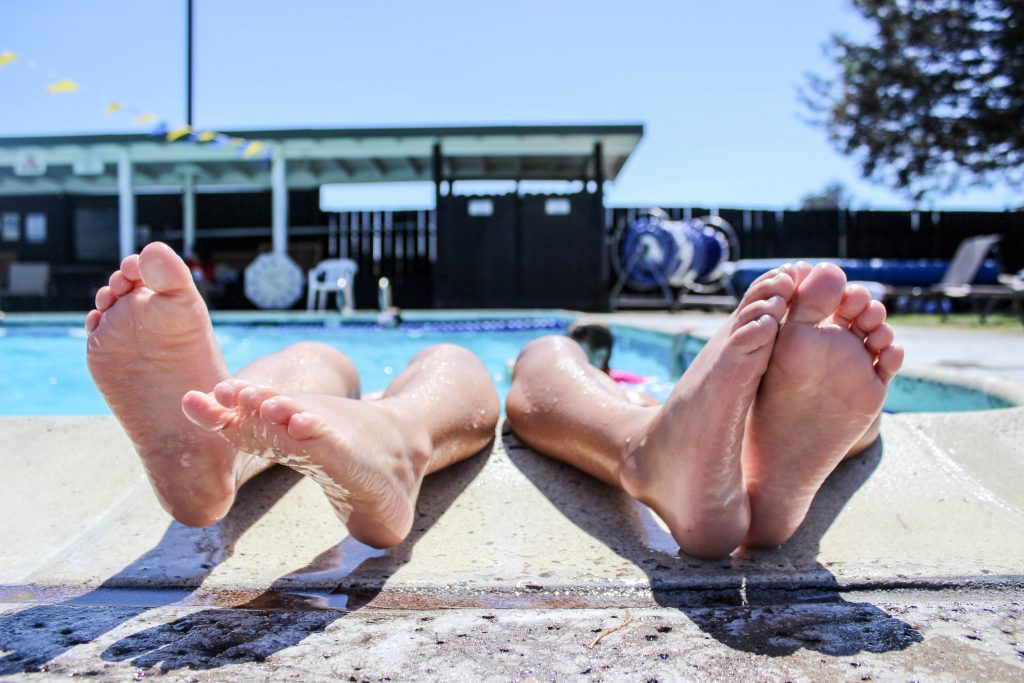 The summer is almost half-way over (depending on what you consider summer) and you might find yourself wondering how you're going to make it through the rest of the summer without completely blowing the rest of your budget. With that in mind, I thought we'd chat about a few quick ways to save money this summer.
Cut the Air Conditioner
Yes, summer is hot! But your air conditioner isn't helping anyone if it's on when you're not home! If you're looking for ways to save money, try cutting your air conditioning during the day when you're at the office to slice a bit off your power bill.
A great trick for this, depending on how new your air conditioner is, is to pre-program it to be set by time. For instance, when I wasn't working at home, my air conditioner would be set to turn off a few minutes after I'd left and turn on about 15-20 minutes before I got home so it was cool when I arrived but I didn't spend the extra cash when I wasn't!
Start Planning Your Fall and Winter Vacations Now
One of the best ways to save money on future vacations is to start planning now. While we have this idea that booking last-minute vacations is the best way to save money, that's simply not true. This is especially the case when it comes to planning late fall and early winter vacations around the holidays.
Start planning now and you can set yourself price alerts and keep an eye out for cheap flights. From my experience and research, you'll find the cheapest flights about 6 to 8 weeks out.
Budget the Rest of Your Summer Funds
No summer budget? That is a problem!
Before you blow your yearly budget out of the hot summer ocean water, make sure that you stop NOW and budget the rest of your summer—vacation or not. It's super easy to overspend in the summer, especially because we spend more time out-and-about.
Stop right now, find out how much you have to spend, and throw it into a budget right now. 
Take Advantage of Free Local Activities
If you need some great ways to save money, then take some time to Google free local activities right now! 
There are likely to be so many great ideas for local free events that you simply haven't taken advantage of or don't know about. Check out some local blogs or event sites to see what's up-and-coming, find some groups on Facebook and ask around!
Don't spend a premium on summer activities, go free!
Have a Homemade Picnic
Instead of buying lunch when you're at work, pack yourself a picnic and enjoy it outside! 
Not only is this one of the great ways to save money because you're not spending it, but it can be a relaxing way to spend your lunch so you're ready to finish the rest of the workday.
Do you have other great tips for ways to save money this summer? Share your thoughts in the comments below!
Looking for More Ways to Save Money?