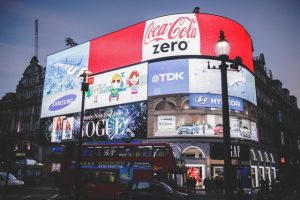 If you've ever seen an old advertisement from the 1800s, it probably contained some pretty outlandish claims. Companies used to say that their products cured diseases, made you attractive, and more. But now there are limits on what businesses can say about their products and services. The government has passed consumer protection laws to prevent businesses from deceiving potential customers.
So if you believe you've suffered from false advertising, you may have some legal recourse. Here's what to do if you feel misled by a company's marketing campaigns.
Examples of False Advertising
False advertising is anything that misleads customers and gives them the wrong impression of a product or service. Commercials  with sensational or unfounded claims fall under this category. If a company can't back up their marketing messages with hard evidence, they may be punished by the FTC for deceiving consumers.
For example, Sketchers was charged with false advertising because of a campaign for their shape-up shoes. They claimed that the sneakers helped people lose weight and tone up. The FTC decided this claim was unsubstantiated. To settle the false advertising charges, Sketchers had to pay out a whopping $40 million.
Misleading commercials are what we think of when we hear false advertising, but they aren't the only type. For example, if a company packages their products in oversized containers, it may be considered false advertising.
Using large containers or fillers to make customers think they're getting a larger quantity of an item is deceptive. Chip and candy companies are sometimes guilty of this underhanded business practice.
Another example of false advertising is known as a bait and switch, which involves a store advertising a fake sale to get customers in the door. Hidden fees also violate consumer protection laws and may get a company in hot water with the FTC.
Finally, omission can be considered false advertising. If a company fails to disclose vital product information that could affect a consumer's purchasing decision, they may face legal repercussions.
What To Do If You've Suffered From False Advertising
No one wants to waste their hard-earned money on a bad product or service. If the company didn't deliver as promised, here's how to get your money back.
See If You Can Get a Refund
If you feel you've suffered from false advertising, you may be able to get your money back. Most companies don't want customers to feel unsatisfied or deceived. So if you contact the customer service department, they may be able to work something out with you.
File a Dispute With Your Credit Card Company
If you're unable to secure a refund, you may be able to file a dispute with your credit card company. Many credit cards allow you to file a claim and get your money back if there's something wrong with the product or service you purchased.
Keep in mind that some policies have time limits or other restrictions. If you already paid for the product in full, for example, your dispute may not be successful.
Share Your Concerns on Social Media
If you can't get a refund from the company or your credit card issuer, try sharing your dissatisfaction with the product on social media. The brand may see your message and escalate the dispute within their customer service department.
Contact Your State's Consumer Protection Agency
If all else fails, you can contact your state's consumer protection agency for assistance. Additionally, you can file a complaint with the FTC if you believe you suffered from false advertising. They'll investigate the offending business and determine if their ads are misleading.
Talk To a Lawyer
In most cases, it's best to contact your state consumer protection agency before you attempt to take legal action. But if you lost a lot of money or sustained injuries due to false advertising, you may want to escalate the dispute to civil court. A lawyer will be able to advise you on next steps and help you get justice if you've suffered from false advertising.
Read More
How I Buy Nice Things on a Budget
Do You Really Need That Designer Bag? Shopping Rules You Need In Your Life
How to Budget Biweekly Paychecks