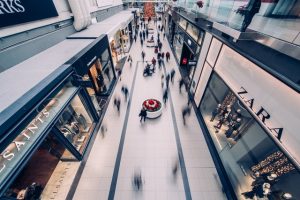 This year many retailers have had sales to compete with Amazon's Prime Day. These blowout sales have helped me get some pretty great deals on furniture to finish decorating my home. But in order to snag the best prices, I've learned that you have to do your research.
Unfortunately, not every sale is as good as it first appears. Sometimes stores artificially inflate the retail price of items to make the discount look better than it actually is. To help you avoid being misled, here are some tips on how to research sales and figure out if they're really a good deal.
Comparison Shop
Before you take advantage of any sale, it's important to do your research and comparison shop. Check the price of the item you want at several different stores to see if there are better deals available. You should also look on the manufacturer's website to see what the product's suggested retail price is.
Sometimes stores will jack up a product's price and then "discount" it to the suggested retail value. This makes it look like the item is on sale when it's really not since you can always get it for that price from the manufacturer. This deceptive practice is called price anchoring.
Price anchoring can also be used to make you think you're getting a better deal than you are. Setting the list price higher than the suggested retail value can make it seem like the percentage discount is bigger, causing the sale to be more appealing to customers.
According to Mashable, several major retailers have been caught price anchoring and faced lawsuits because of it. So even if you're shopping at a big box store, you'll still need to shop around to figure out the product's true price. That way you won't get tricked into thinking you're getting a good deal when you're not.
Use Online Tools to Vet Sales
Another way to vet sales and verify that they're a good deal is to use online tools like Honey and CamelCamelCamel.
Honey is a browser extension that finds coupons and sales for you. If you go to buy an item online and there's a better price at another website, Honey will notify you. Even if you don't have time to comparison shop, Honey will help protect you from price anchoring and ensure you get the best deal available.
Another useful website is CamelCamelCamel. It's a price tracker that has price history charts for popular products on Amazon. This enables you to see the average price of an item over time and figure out if you're getting the best deal.
The website also allows you to set custom price alerts. You'll get an email whenever the price drops to the number you've set so you don't miss out on a good sale.
Sadly some sales are too good to be true. But by doing your research and using online tools, you can ensure you're actually saving money by purchasing a discounted item.
Read More
Which Holidays Have the Best Sales — and on What?
Don't Go Crazy on Post Holiday Sales
Do You Really Need That Designer Bag? Shopping Rules You Need In Your Life