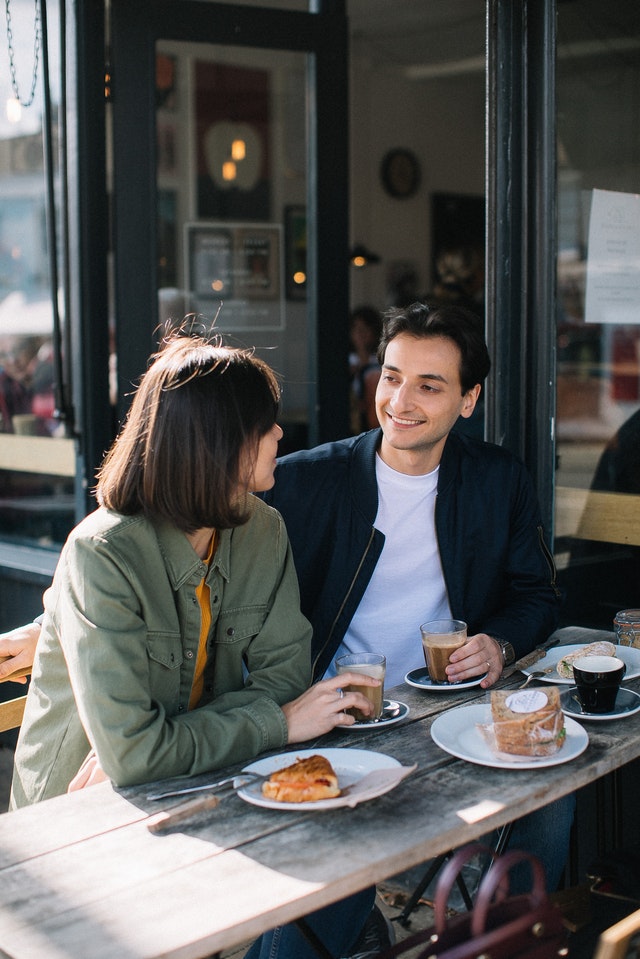 Dating is expensive. My partner and I didn't realize how much money we were spending on dinner dates and movie nights until we moved in together and stopped going out. Although it would be cheaper not to date, it's necessary to find your soulmate. If you're still searching for your future spouse, how do you get to know potential partners without breaking the bank? Here are some tips on how to date when you're on a budget. 
Avoid Bars and Clubs
Many people head to bars and clubs to find their soulmate. But in my experience, all you'll get at the club is a huge bar tab, not a boyfriend or girlfriend. Cocktails are very pricey and you can run up a big bill without noticing.
It's usually cheaper to make connections on free dating apps like Bumble. Getting set up by friends may not be a bad idea either as many people have met their husband or wife that way. 
Buy Your Date Night Outfit Secondhand
We all want to look our best when we go on a date, especially if we're meeting someone for the first time. That may involve buying a new outfit or pair of shoes to update your look and give yourself some extra confidence. But if you go shopping every time you want to impress a date, your bank account will take a hit. 
That's why I recommend shopping secondhand for new date outfits. I've found some nice party dresses at the thrift store for under $10 that look like they were barely worn. If you prefer to shop online, websites like Poshmark and ThredUp have lots of affordable, gently used clothing you'll look great in. 
Grab a Cheap Bite to Eat
One of the things I wish my partner and I had done differently while dating is grabbing cheap food instead of eating at sit-down restaurants. We would easily spend $100 on dinner and drinks, which isn't financially sustainable when you're meeting up every weekend.
You can still bond with your date and have great conversations over a Chipotle burrito bowl. If you're with the right person, you don't need the ambiance of a white-tablecloth restaurant to make the night special.
If you want to make your date even cheaper, you can plan a picnic in the park instead of eating at a fast casual place. You'll get to show off your sandwich making skills to your date and enjoy the sunshine while being frugal.
Find Free Things to Do
Typical date night activities like going to the movies or mini golfing can get expensive if you do them every weekend. Instead of paying to have fun, find free things to do in your area. Searching for "free things to do near me" on Google should bring up lots of helpful articles.
If you live in a city, you'll be spoiled for choice. In Boston where my partner and I used to live, there was always something going on, like a free museum day or outdoor festival.
Getting out into nature is free and also makes a great date. Exploring a new hiking trail or walking on the beach can be pretty romantic and doesn't cost a thing.
Do you have any tips for dating on the cheap? Let me know in the comments section below!
Read More
How to Make Extra Money in the Military
Is Collecting Things a Waste of Money?
How to Increase Your Chances of Becoming a Millionaire