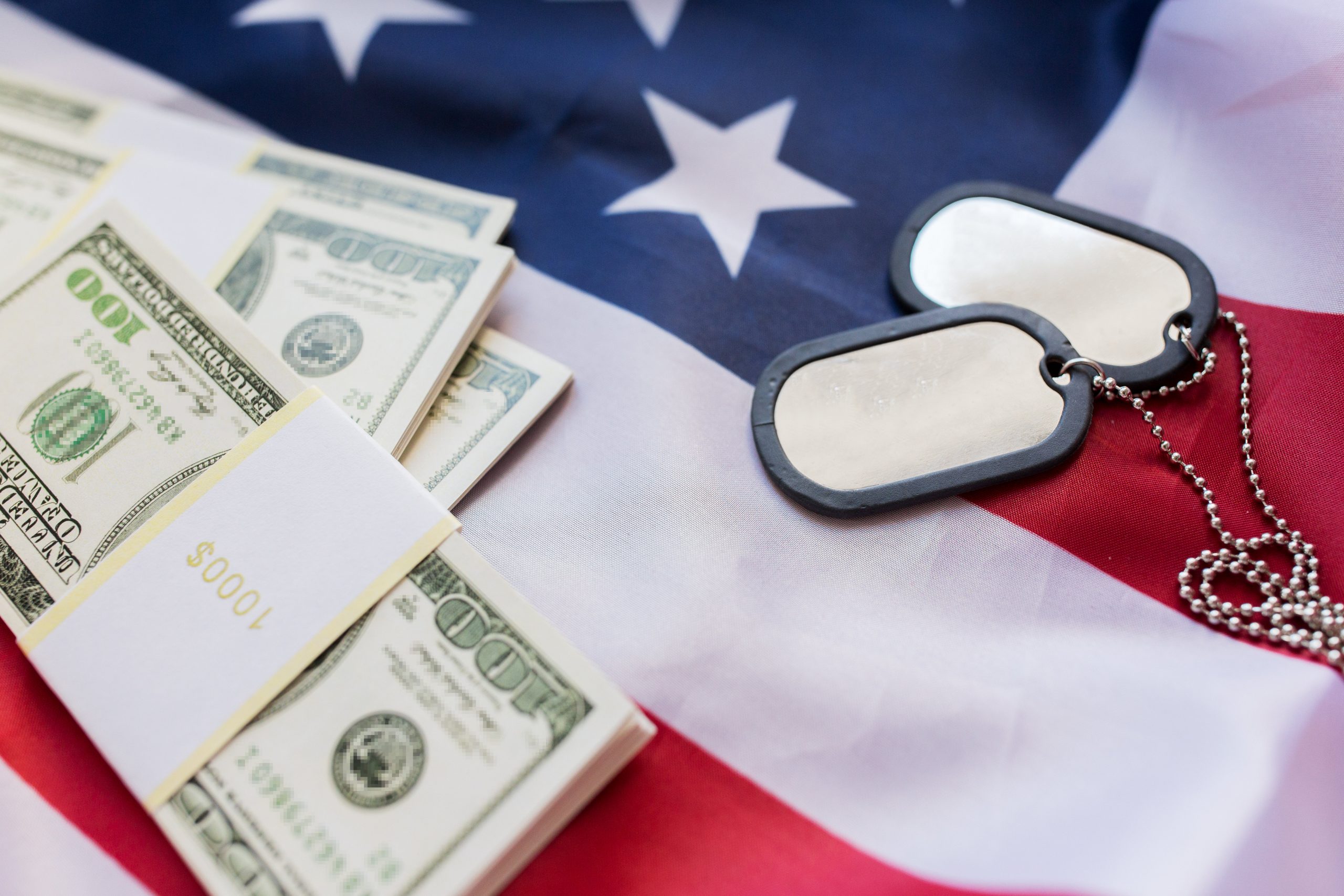 Did you know that you can have a side hustle while you're in the military? As long as you get permission from your command, you can work a part-time job to bring in additional income. Here are some of the best ways to make extra money in the military so you can meet your financial goals faster.
Ways to Make Extra Money in the Military
Mount Medals
Many service members need their medals mounted but don't have time to do it themselves. If you're good at mounting medals, you can offer your services to them to make some extra cash.
Babysit
Military families move around a lot and usually don't live near relatives who can watch the kids for a night. So there may be demand for reliable childcare services on your base.
If you love kids, babysitting could be a good side hustle for you that allows you to earn $10 to $15 per hour in your spare time. You can find parents in your community who need childcare on Facebook, SitterCity, and Care.com.
Rent Out Your Car
If you have an extra car you don't drive often, you can lease it out to other drivers through a car rental site like Turo, Getaround or HyreCar.
You could earn as much as $14,000 per year in passive income just for letting someone else use your car. It's the easiest, most lucrative side hustle you'll ever have!
Become a Bouncer or Security Guard
With your military experience, you could easily get a part-time job as a security guard or bouncer and earn up to $20 per hour.
Start a Handyman Business
Many military wives whose husbands are away need help with minor home repairs. If you're good at fixing things, you could start a handyman business and earn up to $390 for each job you complete. You can find handyman gigs using apps like TaskRabbit or advertise your services to people in your neighborhood on NextDoor.
Offer Lawn Care Services
Busy military families may not have time to mow their yards, so there might be demand for lawn care services in your neighborhood. You can do the hard labor yourself or act as a project manager and hire a crew to mow the lawns instead. Either way, starting a lawn care company could earn you as much as $50K in your first year of business.
Become a Landlord
One of the benefits of being in the military is access to VA loans. They allow you to buy a primary residence with zero money down and no PMI. If you haven't used your benefit yet, you could purchase a multi-family home and live in one of the units while renting out the others.
Although managing an income property takes some work, it's worth it. Renting part of your home could help you cover the mortgage and generate the extra income you need to meet your financial goals.
What are your favorite ways to make extra money in the military? Let us know in the comments section below!
Read More
How to Increase Your Chances of Becoming a Millionaire
Is Collecting Things a Waste of Money?
4 Ways to Live More and Work Less

Vicky Monroe is a freelance personal finance and lifestyle writer. When she's not busy writing about her favorite money saving hacks or tinkering with her budget spreadsheets, she likes to travel, garden, and cook healthy vegetarian meals.