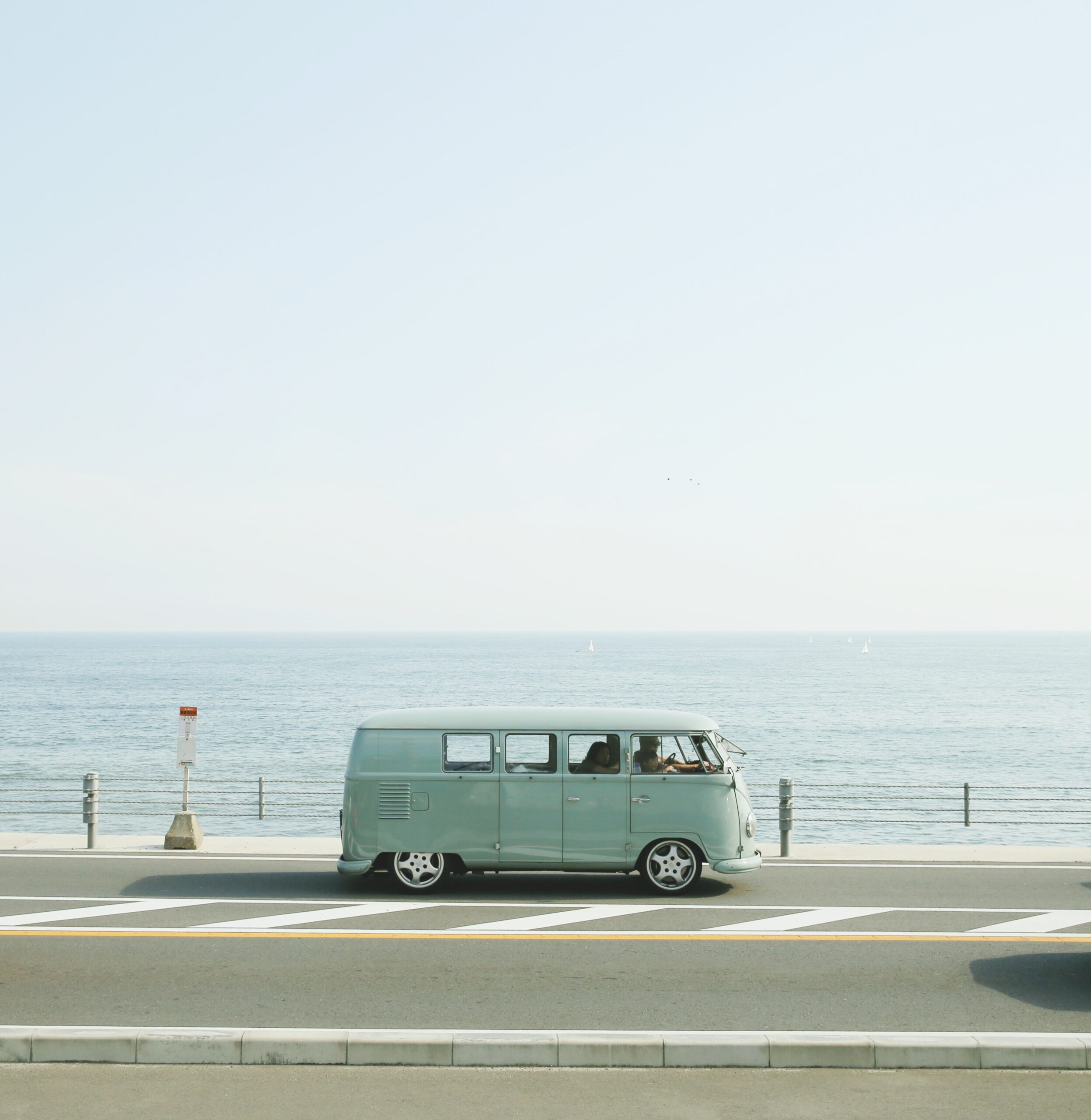 It's no secret that housing prices are rising to nearly unaffordable levels. Home values have climbed by 118% since 1965, but the median income has only increased 15%. Instead of trying to afford a $1,200 apartment on an entry level salary, many millennials are opting out and living in alternative housing like Sprinter vans.
For a few years I considered breaking the lease on my Boston apartment and heading out on the open road to save money. But ultimately I determined that van life wasn't right for me financially. Here's why I decided against van dwelling, and what I opted for instead.
Why Van Life Wasn't Right For Me
On social media, van life is portrayed as cheaper and more exciting than living in an apartment. Instead of being stuck in one city, you can drive wherever you please on a whim. But after researching van life extensively, I discovered that there are a lot of hidden costs to this mobile lifestyle.
Van Life Isn't As Cheap As It Seems
Gas can be a huge expense for van dwellers when prices are high like they are right now. The average van lifer spends $200 to $500 per month on gas. For that price, you could probably rent a room in a mid-sized city.
You'll also need to pay for RV insurance if you plan on traveling the country, which can cost as much as $3,000 per year. Plus you'll need somewhere to park your van every night.
In some areas you can find government-owned land to camp on for free. But if you're traveling somewhere that doesn't have free campgrounds, you might have to pay $10 to $30 per night to stay at an RV park.
Food can also be an issue when you're living in a van. Converting a van and installing a kitchen can cost $32,000 to $40,000, not including the price of the vehicle. So I probably would've chosen to go without a kitchen, which has its own costs.
Living without any appliances makes putting together meals a huge hassle. Without a fridge, nonperishable groceries like granola bars and peanut butter are the only option. Since cooking choices are very limited in a van, it's tempting to eat out a lot, which can leave you with a huge food bill.
Van dwellers also have to pay to do their laundry at a laundromat and buy a gym membership to take showers. Once I added up all of these expenses, I realized I wouldn't be saving much money by pursuing van life.
After reading a lot of budget breakdowns, it seems like the average van dweller spends about $2,000 per month. But you don't have to live in a van to achieve that level of spending—you just have to be a little frugal.
Van Life Is Ideal For Travelers, But Not For Me
Since I was interested in van life mostly for the lower cost of living, running the numbers helped me realize it wasn't for me. Instead of spending thousands of dollars to buy a van and kit it out, I decided to move to a cheaper part of the country and use that money as a down payment. That way I wasn't sinking my savings into a depreciating asset.
But if traveling the country is important to you, van life could be a good option. Living in a van is much cheaper than staying in hotels or Airbnbs long-term. You'll be able to check lots of vacation spots off your bucket list without increasing your monthly spending and draining your savings.
If you're not interested in traveling like me, living in a van may be more hassle than it's worth. Here are some alternatives to van life that can help you save money on housing.
Van Life Alternatives
Live With Roommates or House Hack
For most of the time I lived in Boston, I rented an apartment by myself. My rent alone was $2,000 per month. But if I had chosen to live with roommates, I probably could've cut my housing costs in half.
To get even further ahead financially, you can live with roommates in a house you own, which is called house hacking. Their rent payments could be enough to cover your mortgage, allowing you to live in a nice home without paying for housing.
Move to a Lower Cost of Living Area
If living with roommates isn't your thing, you can save money on housing by moving to a low cost of living area. Although housing costs are rising everywhere, price increases are hitting renters in big cities like Boston and LA the hardest.
Moving to a smaller city in a cheaper part of the country like the Midwest or South can reduce your rent payment. I was able to purchase a 2,000 square foot home by moving to rural Michigan. My mortgage for a three bedroom house costs $700 less than my rent for a tiny one bedroom apartment in Massachusetts.
It's even better if you're able to keep your high-paying, big city job by working remotely from your new, more affordable home.
Have you ever considered living in a van, tiny home, or other alternative form of housing? Let me know in the comments section below!
Read More
5 Ways to Handle Finances When Dealing With Depression
How to Save Money on Holiday Travel
Top 10 Products Used for Online Purchase Scams

Vicky Monroe is a freelance personal finance and lifestyle writer. When she's not busy writing about her favorite money saving hacks or tinkering with her budget spreadsheets, she likes to travel, garden, and cook healthy vegetarian meals.