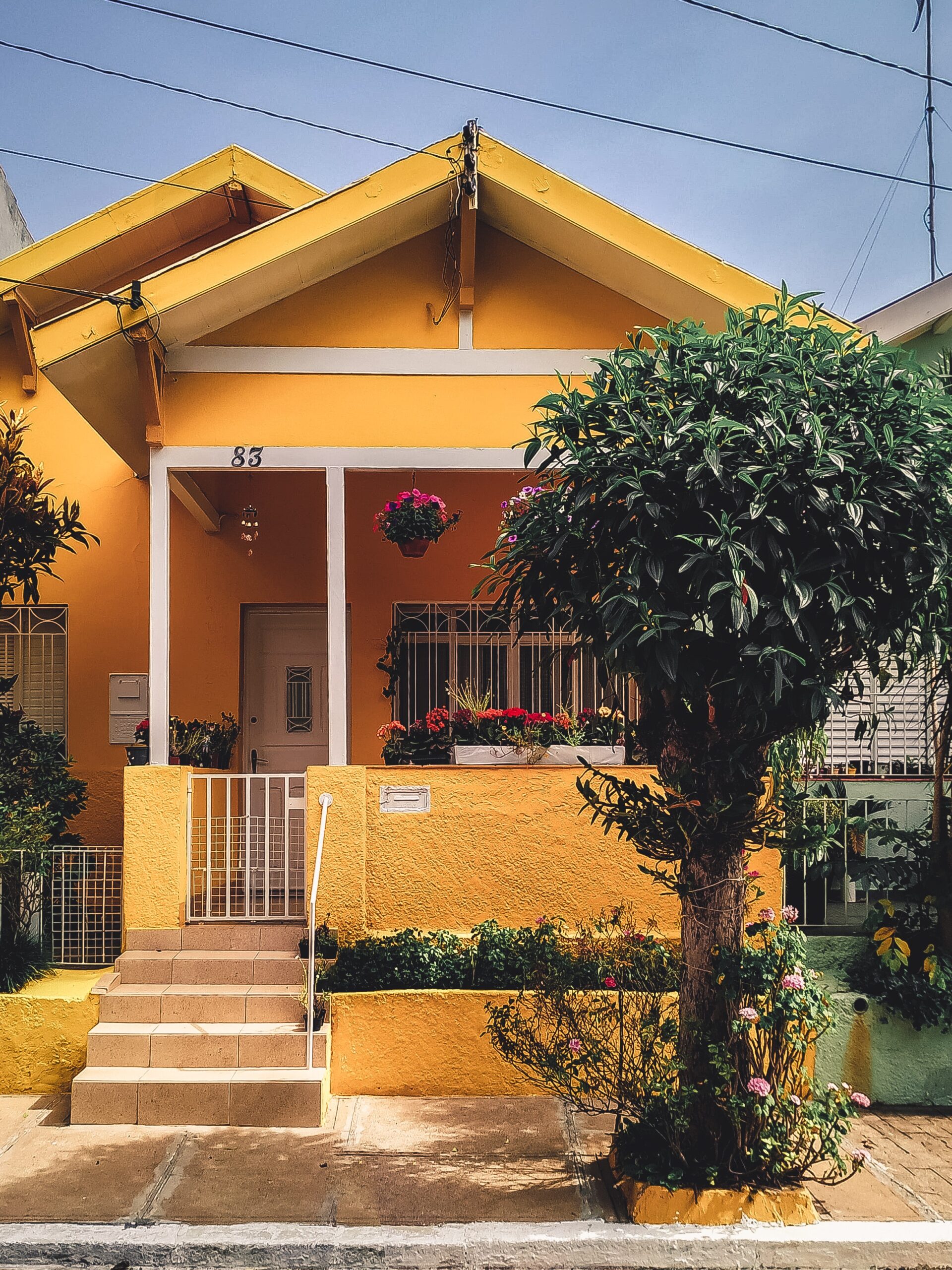 Buying a house before you're financially and emotionally ready can wreak havoc on your finances. I've watched friends buy houses in their early twenties and sell them a few years later for a loss because they weren't prepared for the responsibility of homeownership. 
I just bought my first home with my partner last year. Even as a personal finance writer, I wasn't fully prepared for all the costs that come with owning a home. I spent nearly double the amount I budgeted for home maintenance this year. I wasn't expecting so many things to break, but luckily I had a big enough emergency fund to cover the repairs without going into debt.
Homeownership comes with lots of costs that can strain your budget and tethers you to one location, which may not be ideal if you're young. You might think you're ready to settle down in one place, but you never know when an amazing job opportunity or long-distance relationship could force you to move away. 
Before you hunt for your dream home, it's important to ask yourself if you're truly ready for all the challenges that come with being a homeowner. To help you decide if you're up for the task, here's a list of five signs you aren't prepared for homeownership yet. 
Signs You Aren't Ready to Own a Home Yet 
You Don't Have a Sizable Emergency Fund 
My first year of homeownership has taught me that you need a sizable emergency fund to cover maintenance costs. I learned that things have a way of breaking all at once. Within three months, our water heater broke and flooded our basement, our furnace needed to be repaired, and our dishwasher started leaking. 
We also needed to get gutters because the previous owners never installed any. Without a robust emergency fund, we could have never afforded all the five-figure bills that came our way. Experts say you can expect to spend 1% of the value of your home on maintenance each year, but we easily spent double that in 2021. 
That's why I'd recommend beefing up your emergency fund before you buy a home. A good target is to save between 1% and 3% of the expected purchase price of your future home for repairs. That way you won't have to go into debt if something breaks shortly after you move in.
You Don't Have Money for a Down Payment 
Although you can get a mortgage with as little as 3% to 5% down, it may be better to wait and save up a down payment. If you don't put down at least 10%, you'll have to pay private mortgage insurance every month.
PMI usually costs $30 to $70 per month for each $100,000 you borrow. So if you take out a $400,000 home loan, you'll probably pay between $120 to $280 in PMI every month. PMI adds to the cost of homeownership and can make it harder to afford your mortgage payments while meeting your other financial goals. So it may be a good idea to hold off on house hunting until you have at least 10% saved for a down payment.
Don't forget to factor in closing costs as well, which can range from 3% to 6% of the purchase price of your home.
You Aren't Ready to Settle Down In One Place 
If you don't think you'll stay in your current city long-term, it probably isn't the right time to buy a home. Because of all the costs involved in buying, selling, and maintaining a home, you can actually lose money if you move away after a few years. Believe it or not, it takes five to seven years of living in a home to break even on all the expenses that come with homeownership. Contrary to what you've heard, sometimes homes aren't a good investment! 
Even if you think you're ready to put down roots, you never know when life will throw you a curveball. For example, an exciting job opportunity might pop up halfway across the country. Or a relative may get sick and need you to care for them. Renters have more flexibility to drop everything and move away. As a homeowner, you'll have to deal with the hassle of either selling your home or finding a reliable property manager before you relocate. 
You'll also have to make peace with the fact that you may not make money by selling or renting your home. Realtor fees can eat up your profits from the sale. Property management and maintenance costs are also expensive, so you might not make much money as a landlord. These are all things to consider before you lock yourself into homeownership. 
You Have Bad or Thin Credit 
After I got my first job, I looked into buying a home. I had the income to support a mortgage but didn't have much credit history because I was so young. My dad was kind enough to offer to cosign for me, but he didn't have the best credit score.
When I ran the numbers and saw how much more interest I'd be paying because of his subpar credit, I realized it didn't make sense to buy a house yet, even though I desperately wanted to move on from apartment life. In the end, it was worth it to put up with my noisy upstairs neighbor for a few more years to save thousands of dollars in interest!
If you have bad credit or a thin credit profile like I did, you may want to wait a year or two to buy a home and work on your credit score. Payment history is the biggest factor that impacts your FICO score, followed by your credit utilization and the length of your credit history.
Make sure you're paying all your bills on time and keeping your credit card balances low and you'll start to see your score go up. But if you're not making as much progress as you'd like, you can get advice from a credit counseling agency on how to improve your credit so you can get a great interest rate on your first mortgage.
Wrapping Up
Buying a home is a major decision that can affect your finances for years to come, so it's important to make sure you're ready before you take the plunge. Are you planning to buy a home soon or are you still getting your finances in order? Let me know in the comments section below!
Read More
Take These Steps To Stop Spending Money on Fast Food
How to Save Money By Being Handy
How Much Can You Earn by Being a Virtual Friend?

Vicky Monroe is a freelance personal finance and lifestyle writer. When she's not busy writing about her favorite money saving hacks or tinkering with her budget spreadsheets, she likes to travel, garden, and cook healthy vegetarian meals.