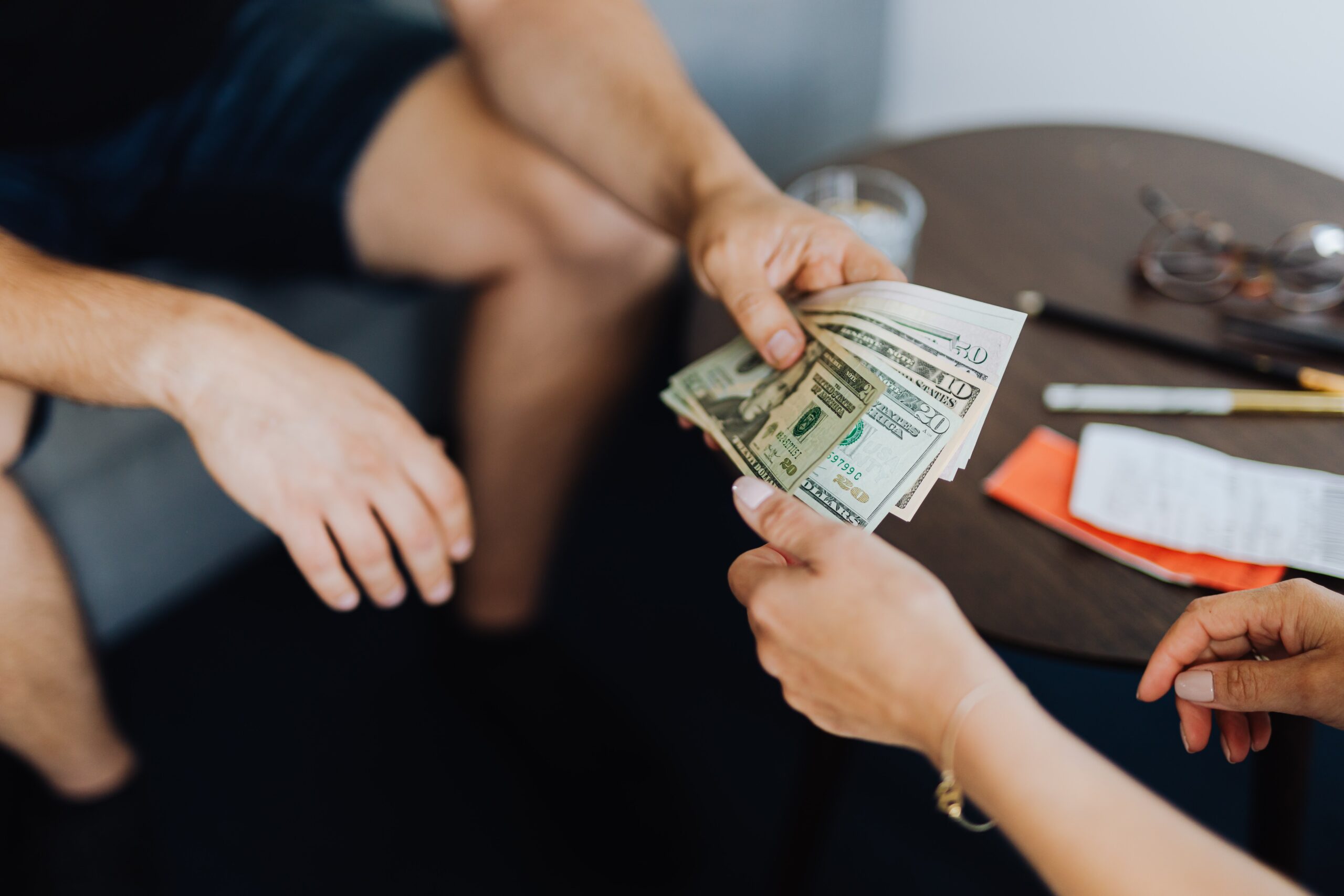 No one wants to be in a financial position where they need to borrow money from friends and family members to stay afloat. But the pandemic has put many people in a tough spot, especially now that stimulus payments like the child tax credit have ended.
If you lost your job or had to take unpaid time off work to recover from COVID-19, you may have no choice but to get a loan from a loved one. And you're not alone—studies have shown that 46.6% of Americans who lost income during the pandemic needed to borrow cash from friends and family.
Asking a loved one for money is hard enough, but it can be even more difficult to figure out the repayment terms of the loan. One of the things on your mind might be interest. Should you pay interest after borrowing money from a friend or should you just repay the principal? Here are some tips on borrowing etiquette to help you decide what to do.
Should You Pay Interest After Borrowing Money From a Friend?
Most of your friends and family members probably won't ask you to pay interest when they loan you money. But should you pay interest after borrowing money from a friend anyway, even if they don't ask for it?
If you can afford to pay your friend a little extra to say thank you, I think you should. It's a small gesture that shows them you appreciate the sacrifice they've made to help you out. They have their own bills to pay and financial goals to meet. But they've generously tightened their belt to give you the money you need to get out of a financial bind, and you should do something to recognize that sacrifice.
If your friend hadn't given you money, you probably would've had to borrow cash from a bank or credit card company at a high interest rate. So paying your friend 2% or 3% interest is still a much better deal.
My dad has had to borrow money from me a few times over the years. He always pays me back as soon as he can with interest, and won't take back the extra money if I try to give it to him. It's his way of saying thank you and showing me that he doesn't take my financial help for granted. He doesn't ask for money flippantly or expect a loan from me just because we're family. So I'm always more than happy to give him a hand.
Don't Overextend Yourself Financially to Pay Interest
Although paying interest is a nice gesture, you shouldn't overextend yourself financially to do it. If you had to borrow money from a friend, you probably don't have a lot of spare cash. Paying back the principal may be a stretch for you, let alone adding interest on top.
In that case, it may be best to pay only the principal back on time and find another way to say thank you to your friend. Maybe you could bake them a tray of brownies or offer to babysit their kids for free for a night. That way you can still show your appreciation without putting yourself in another financial bind that requires you to borrow more money.
Consider Gift Tax
If you're borrowing a large amount of money from a loved one, another thing you have to consider is gift tax. The IRS puts a limit on how much money you can give to each of your friends and family members every year without facing gift tax.
The limit in 2022 is $16,000. So if you're borrowing more than that from a generous loved one, it's a good idea to draw up a loan agreement and settle on an interest rate so they don't face any tax complications.Although there are free loan templates online, you may want to hire a lawyer to write one up for you when large sums of money are involved.
For money to be considered a loan and not a gift, you have to pay your loved one at least 0.44% interest for short-term loans of up to three years and a minimum of 1.30% interest for mid-term loans of up to nine years. For longer-term loans, the minimum annual interest rate is 1.82% as of now.
You should also agree to a payment schedule and try your best to stick to it whether or not you're paying interest. This will help prevent mismatched expectations and resentment so your relationship doesn't suffer due to the loan.
Have you ever needed to borrow money from a friend or family member? If so, did you pay them interest? Let me know in the comments section below!
Read More
4 Signs You Aren't Ready for Homeownership
Take These Steps To Stop Spending Money on Fast Food
How to Save Money By Being Handy

Vicky Monroe is a freelance personal finance and lifestyle writer. When she's not busy writing about her favorite money saving hacks or tinkering with her budget spreadsheets, she likes to travel, garden, and cook healthy vegetarian meals.