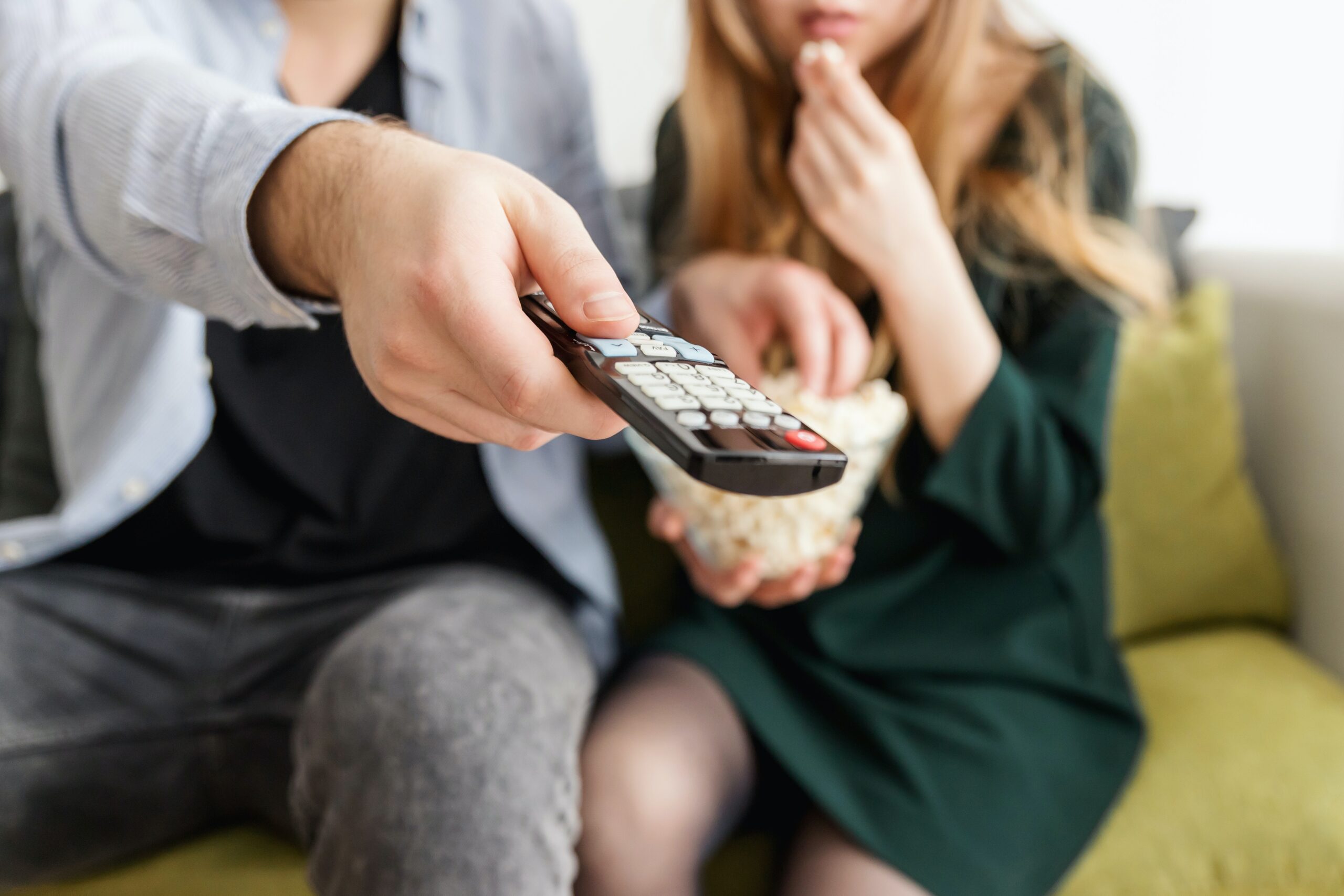 Believe it or not, you can learn a lot about personal finance just by relaxing and watching TV! Personal finance TV shows can teach you about budgeting, paying off debt, and investing in real estate from the comfort of your own couch. These shows may feel like entertainment, but you'll absorb a ton of valuable knowledge that will help you make better financial decisions. Here are four of my favorite personal finance programs to add to your must-watch list.
Til Debt Do Us Part 
Til Debt Do Us Part is a Canadian personal finance show from the 2000s that you can watch on YouTube. It's hosted by Gail Vaz-Oxlade, who's a tough but fair money expert with a wealth of personal finance knowledge. 
During each episode, she helps a couple who's struggling with a huge debt burden make a plan to pay off their loans, usually in three years or less. She gives them a series of challenges to complete over the course of a month, such as decluttering their home, consolidating their debt to reduce their interest costs, and figuring out ways to earn more money. If the couple makes it through all her challenges and changes their attitude about money, she gives them a $5,000 gift to put toward their debt repayment plan. 
One of the best personal finance strategies I learned from Gail is the jars method, which is a cash budgeting system. Gail gives each couple five mason jars, each representing a different budget category—food, entertainment, clothing and gifts, transportation, and miscellaneous. She fills it up with just enough money to get them through the week (usually $50 to $100 for each category) and tells them to keep track of their spending in a journal. My partner and I are planning to try Gail's method out soon, so I'll update you on our results! 
This show has also helped me communicate with my partner about money in a healthier way. I highly recommend you watch this show with your partner even if you don't share finances or aren't in debt. You'll learn a lot about each other's money mindset and values just by watching this show together and discussing each episode. 
Property Virgins and Flipping Virgins 
Property Virgins was the first personal finance TV show I ever watched. It was hosted by Sandra Rinomato, a real estate expert, in the early 2000s. She helped first-time homebuyers find a home that fit into their budget and gave them a reality check about what kind of home they could afford. 
I credit this show with giving me the desire and motivation to get on the property ladder at a young age. Property Virgins taught me the value of buying an affordable home and fixing it up to build equity, a lesson that's still relevant today. When I bought my first house two years ago, I definitely couldn't afford a turnkey property. But my spouse and I are slowly turning this older 1980s home with blue carpets and countertops into our dream home, little by little. 
I also love the spinoff of this show called Flipping Virgins. It's hosted by Egypt Sherrod, who guides first-time real estate investors through the process of flipping a home. It teaches you how to estimate the cost of renovating a property and identify homes that are priced low enough to make a profit on. Since I hope to be able to flip homes someday, this is invaluable knowledge. 
Marriage or Mortgage 
Marriage or Mortgage is a fairly new personal finance show on Netflix. In each episode, a couple decides whether to use their savings to make a down payment on their first home or have the wedding of their dreams. A real estate agent and a wedding planner are there to help them tour homes and wedding venues and make an informed decision. 
I love this show because it illustrates an important personal finance concept—you can afford anything, but you can't afford everything. You have to prioritize your financial goals and make decisions about what's most important to you in life.
Some couples decide to delay their home purchase in favor of a wedding, which many personal finance experts would recommend against. But they've all seemed happy with their decision, which is what really matters at the end of the day. This show reminds me that sometimes it's ok to splurge on an unforgettable experience like a wedding, vacation, or concert, because life is short.
What are your favorite personal finance TV shows? Drop them in the comments section below!
Read More
Why You Should Avoid The Soft Life Trend
3 Reddit Personal Finance Communities You Need To Join
How to Live Like a Celebrity On a Budget

Vicky Monroe is a freelance personal finance and lifestyle writer. When she's not busy writing about her favorite money saving hacks or tinkering with her budget spreadsheets, she likes to travel, garden, and cook healthy vegetarian meals.