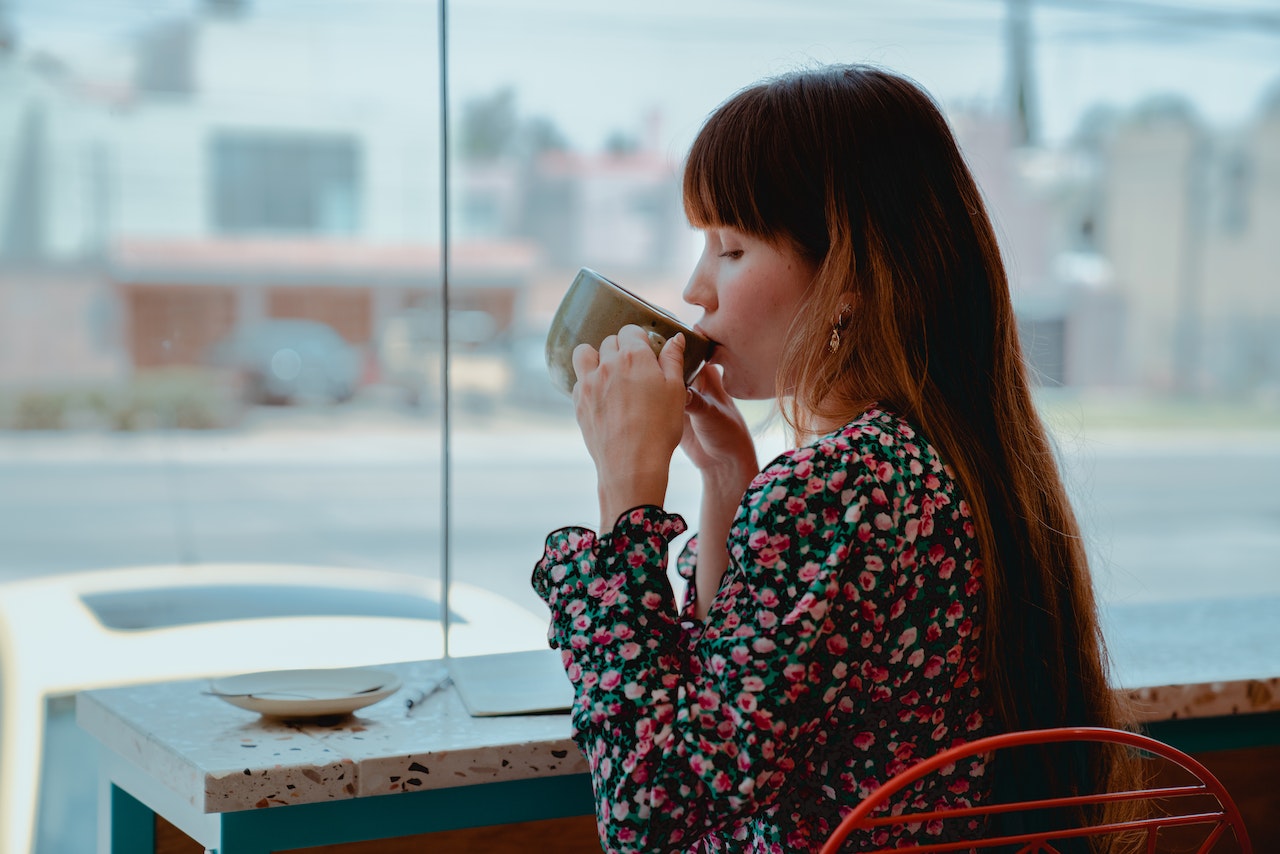 If you have a TikTok account, you've probably come across a trend called romanticizing your life, which is a form of mindfulness. It involves trying to find joy in the mundanity of your daily routine. For example, instead of gulping down your coffee as you rush out the door, you could romanticize your morning cup of joe by taking the time to savor it.
I love this trend because it doesn't require you to spend any money to participate. Romanticizing ordinary, everyday experiences can help you save money. Here's how.
Helps You Be Grateful 
Romanticizing your life helps you be more grateful for what you have. Oftentimes social media makes us long for a more luxurious lifestyle. Watching influencers show off trendy outfits and travel to far-flung destinations can make us feel like we're missing out and encourage us to overspend.
What I like about this new TikTok trend is that it promotes thankfulness and mindfulness instead of jealousy. Amid our busy lives, it's easy to forget our blessings. The things we do every day, like drinking a morning latte or going for a run in the park, start to lose their shine and feel less special after a while. But this trend reminds us that life is a gift and helps us learn to treasure even the most mundane moments.
Instead of zoning out on the train to work, you might romanticize that experience by imagining where all the people on the train are going. Making up stories about their lives can help pass the time and make your commute more interesting. Figuring out ways to enjoy the little moments and appreciate what you have will help you avoid overspending on stuff you don't need. Studies have even shown that feeling grateful makes it easier to delay gratification and achieve your financial goals. So you should try out this trend if you're struggling with FOMO or lifestyle creep!
Encourages Inexpensive Self-Care 
A recent study found that the average American spends about $200 per month on self-care and treating themselves. That's a pretty hefty price to pay, especially considering that many self-care activities are free or cheap, like taking a bath or reading a book. Romanticizing your life could help you cut back on self-care spending because it encourages you to turn regular activities into restorative experiences.
There are lots of videos on TikTok that can teach you how to make your day-to-day more relaxing and fulfilling. For example, instead of doing the dishes in silence, you can make it fun by putting on your favorite playlist. Dancing around the kitchen while you put away your plates makes chores a lot less taxing and stressful. Building this kind of joy into your daily routine will help you create a happier life that you don't feel like you need a vacation from.
Romanticizing your life is all about slowing down, appreciating what you have, and finding small, inexpensive ways to give yourself a mood boost. You don't have to go on a shopping spree or spend $200 a month on self-care to feel good. Something as simple as meditating or journaling for 20 minutes can improve your day without costing a penny.
Creating low-cost self-care rituals like taking a bath every Friday night will increase your well-being on a budget and give you something to look forward to. Self-care doesn't have to be elaborate or costly to be effective, and I like that this trend reminds us of that!
Wrapping Up
What do you think of this TikTok trend? Share your thoughts on romanticizing your life in the comments! 
Read More 
4 Ways Adopting a Minimalist Lifestyle Will Improve Your Finances
How to Use a Budget for Intentional Living
How Therapy Has Improved My Finances

Vicky Monroe is a freelance personal finance and lifestyle writer. When she's not busy writing about her favorite money saving hacks or tinkering with her budget spreadsheets, she likes to travel, garden, and cook healthy vegetarian meals.