You just might score a gift card worth up to $100 just by answering the questions in the window below.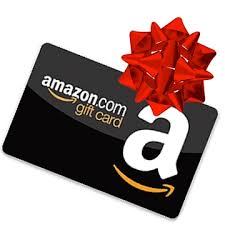 We're giving away 50 different Amazon gift cards in a drawing taking place just before New Year's Eve.
This is in the hopes of encouraging you to answer a few questions about yourself so that we might be able to produce content that's more geared toward your lifestyle and financial situation.
All of your answers will be kept confidential — although we ask at the end for your email address, that's just so we might be able to send you a gift card if you win the drawing.
So, are you ready to claim a chance to win $100? Then, please click on the box below to get started.
Hopefully you're reading down here after completing the survey — so we want to thank you again and remind you to check your email around the end of the year to see whether you've won any of our prizes.
And while we're at it, readers, could you please let us know in the comments section below: What did you think of our survey questions? How would you say that our questions compare with any other survey you've taken? And was this the first time you participated in a reader survey conducted by a personal finance blog?
Get Your FREE Book Now
Enter your name and email address below to get your free copy of "How to Hack Your Spending."