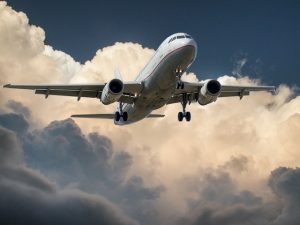 Now that COVID-19 cases are declining and vaccines are being rolled out throughout the country, you may be thinking about booking a vacation. Although it's recommended that you limit nonessential travel now, experts believe that it may be safer to travel domestically this summer. International travel could start up again by the end of the year.
In any event you'll probably want to be sure you can find a clinic or a lab that does covid testing and is close or accessible to you.  Just google "rapid testing near me" – that should give you enough opportunities to go on.
But with so many uncertainties, you may be worried that you'll have to cancel your trip and lose your money. However, you can mitigate the risk of booking a vacation by purchasing insurance. To help you find the best plan for your situation, we rounded up a list of the COVID-19 travel insurance policies.
4 Best COVID-19 Travel Insurance Policies
Cat 70
Cat 70 was named the best pandemic travel insurance by Forbes. The company offers up to $500,000 per person worth of medical coverage for COVID-19. If you fall ill, your policy will reimburse you for as much as 100% of your cancellation costs.
You can also purchase extra cancellation coverage that allows you to call off your trip for any reason. In that case, you'll get a partial 75% reimbursement. 
John Hancock
John Hancock is a trusted name in the insurance industry. So you can feel confident that you'll be covered in the unfortunate event that you get sick on your trip.
The company's travel insurance policies offer up to $100,000 per person in medical coverage for the coronavirus. You can even get coverage for medically necessary evacuations and repatriation. You can also purchase coverage that will protect you if your trip is delayed or interrupted due to contracting COVID.
Additionally, John Hancock offers trip reimbursement if you need to cancel before your departure date. You'll get 100% of your money back if someone in your group catches the virus. 
And if you purchase extra "cancel for any reason" coverage, you'll get a partial 75% reimbursement if something else comes up and you need to call off your vacation. Just make sure you cancel at least least 2 days ahead of time, or else you won't get your money back. 
April International
April International offers one of the best COVID-19 travel insurance policies. If you have to call off your vacation due to unforeseen circumstances like illness, injury, natural disaster, or jury duty, you'll get 100% of your money back. The company also offers trip interruption coverage of up to 150% of your total costs so setbacks don't ruin your vacation. 
You'll also receive up to $50,000 in medical coverage, so you're protected if you get COVID while you're away. The company may even reimburse you for more routine travel annoyances like missed connections, lost luggage, and delays. Plus, you'll have access to 24/7 assistance services should you need them.
TravelSafe
The pandemic has hurt the economy, so you may be worried you'll lose your job before your tip. If so, check out TravelSafe insurance. They offer trip cancellation and interruption coverage that will reimburse you if you're let go.
You'll also be protected if you or the people you're visiting catch COVID before your trip. If the people you're planning to stay with can no longer host you due to life-threatening illness, you may be reimbursed for your trip costs.
TravelSafe's plans also provide up to $100,000 in medical coverage per person. So if you get COVID while you're away, you won't have to worry about medical bills.
After more than a year of lockdown, you're probably eager to book a vacation. But in these uncertain times, you may be worried that you'll need to cancel your trip due to job loss or illness even if it's a few months away.
Luckily these COVID-19 travel insurance policies can provide you with peace of mind. In the unlikely event that the worst happens, you'll be covered.
Read More
10 Tips to Keep Your Travel Cheap
10 Tips To Keep Your Money Safe While Travelling
COVID Summer: How to Bolster Your Savings

Vicky Monroe is a freelance personal finance and lifestyle writer. When she's not busy writing about her favorite money saving hacks or tinkering with her budget spreadsheets, she likes to travel, garden, and cook healthy vegetarian meals.