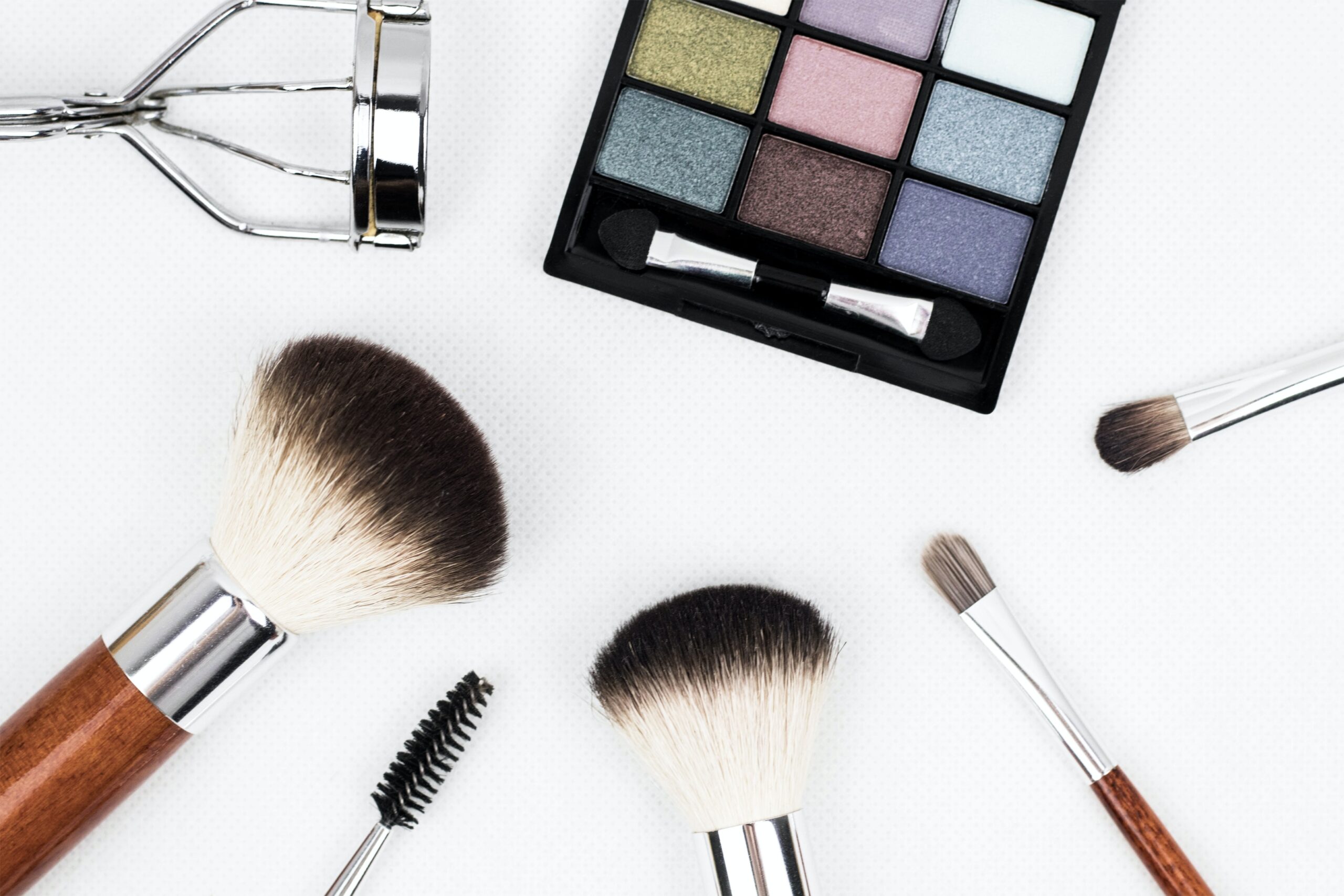 In this day and age, there's a lot of pressure on women and girls to look good because of social media and societal expectations. Studies have shown that girls as young as seven believe they're judged primarily by their appearance. Researchers have even found that how much makeup you wear can affect your career success. 
Women who don't wear makeup are viewed as less competent than women who put on natural makeup every morning. But if you apply too much eyeshadow or blush, you may not be seen as a leader and have trouble climbing the career ladder. This constant balancing act can be exhausting, which is why I decided to get off the beauty treadmill and accept myself as I am. 
Since I've adopted a more minimalist beauty routine focused on self-care, not outward appearance, my self-confidence has grown. I've also saved quite a bit of money on beauty products and treatments by embracing my natural bare face. Here are all the ways my minimalist beauty routine has helped me cut down my budget. 
No More Salon Visits 
Estimated Annual Savings: $600 
I used to think my natural hair color, light brown, was boring. I dyed my hair lots of different colors as a young adult, including black, purple, and red. I needed to visit the salon at least every two or three months to get my roots done. Salon visits are expensive, and I spent about $150 every time I saw my stylist. 
After realizing how much money I could save by coloring my hair myself, I switched to boxed dye from the drugstore. Although this was definitely a financial improvement, I still had to pay for dye, bleach, and specialty shampoo and conditioner to maintain my hair color. I also had to spend hours hunched over the sink applying dye, which I hated doing. 
When I learned about the potentially harmful, carcinogenic chemicals in hair dye, I decided to stop coloring my hair and let my roots grow out. Some women love to color their hair to change up their look. I did too at first. But once maintaining my hair color started to feel like a costly chore, I stopped and learned to embrace my natural brown hair. 
I love how healthy my hair looks now that I've ditched bleach. And I like having more room in my budget to spend money on hobbies that are more important to me. During quarantine, I even learned how to cut my own hair so I don't have to visit the salon for trims, which will save me even more money in the long run. 
Simpler Skincare Routine 
Estimated Annual Savings: $240
From a young age, we're told that acne, hyperpigmentation, and wrinkles are bad. Models in magazines are all young and fresh-faced, and we're encouraged by the beauty industry to use skincare products to slow down the aging process.
I started using anti-aging products when I was a teenager and hardly had a wrinkle on my face. I also bought into the seven-step skincare routines that are popular online. I built up a pretty big collection of products trying to find the right skincare cocktail that would get rid of my acne, dark undereye circles, and the redness on my cheeks. 
Some people find their skincare routine relaxing and view it as a form of self-care. But for me, slathering on all these lotions and creams was tedious. I wasn't sure if it was making my skin better either. 
After doing some research, I learned that having a complicated beauty routine can make your skin worse. Using lots of different products can irritate your face, especially if it's sensitive. My acne actually improved when I pared down my skincare routine to the bare essentials: a mild facial soap, a lightweight moisturizer, and sunscreen. If you are keen to slow down the effects of aging on your skin, you could also try an anti-aging supplement, like Beverly Hills MD Dermal Repair Complex. It is designed to halt the disintegration of collagen and elastin, giving your skin a refreshed and revitalized appearance.
If skincare makes you happy, there's nothing wrong with spending extra money on it. However, I didn't enjoy my skincare routine and only did it because I thought I had to. If that sounds like you, I'm here to tell you that you don't have to subscribe to beauty standards. You don't have to use a ton of skincare products to try to "fix" your skin. Pimples and wrinkles are totally normal and nothing to hide or be ashamed of. 
Makeup Reserved For Special Occasions 
Estimated Annual Savings: $400
I used to have a hard time leaving the house without makeup on. But when I got sick with a chronic illness that caused bone-deep fatigue, I didn't have the energy to apply a full face of makeup anymore. I had to get comfortable with the way my bare face looked, flaws and all. 
At first, I hated going without makeup and felt kind of vulnerable without it. However, over time, I started to recognize my natural beauty. I'm not a model by any means, but I have some nice features like long eyelashes and dark brown eyes. I tried to focus on those instead of my red cheeks and acne when I looked in the mirror. Eventually, I felt good enough in my own skin that I could go out in public without makeup confidently. 
Now I only wear foundation and eyeshadow on special occasions. I only have to replace my makeup once every few years because I don't wear it often. I shop at the drugstore and use coupons to save money on the little makeup I buy. There's no point spending $50 on a foundation I'll only wear a few times a month at most. 
Wrapping Up 
All in all, my minimalist beauty routine saves me over $1,000 per year. I'm putting the money I'm saving on beauty products toward my financial goals of paying off my house and retiring early. 
But your beauty journey may look different than mine. Some frugal women enjoy makeup and skincare and others don't. It's all about spending according to your priorities. There's nothing wrong with spending money on things that make you happy as long as you're living within your means. But if you only wear makeup to meet beauty standards, you don't have to continue. 
Society can make you feel like beauty products are mandatory, but they're optional. Don't feel pressured into using them if you don't want to. Spend your money on something else that brings you joy instead, or save it for the future.
Read More
4 Signs You Aren't Ready for Homeownership
Take These Steps To Stop Spending Money on Fast Food
How to Save Money By Being Handy

Vicky Monroe is a freelance personal finance and lifestyle writer. When she's not busy writing about her favorite money saving hacks or tinkering with her budget spreadsheets, she likes to travel, garden, and cook healthy vegetarian meals.