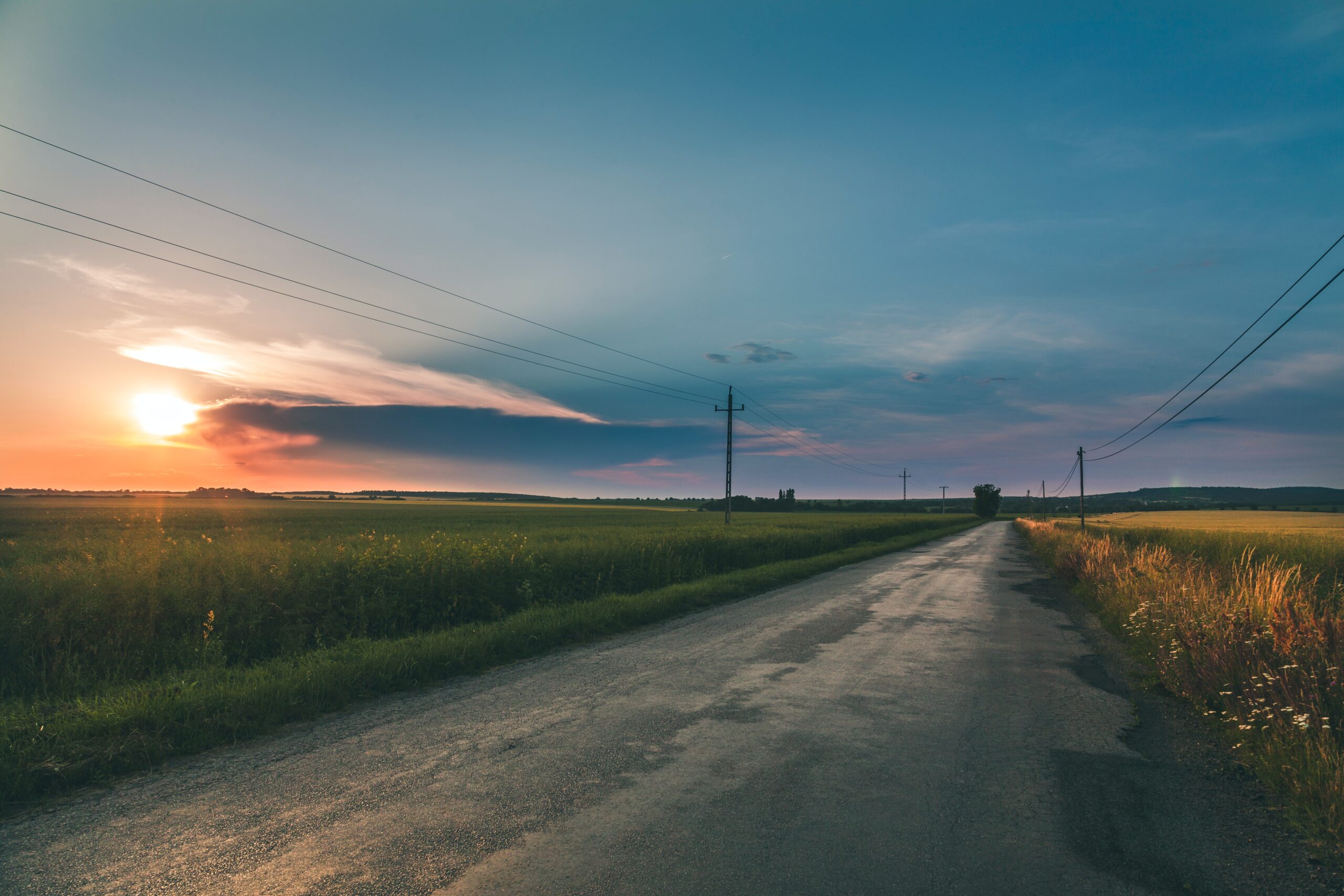 Before I moved to rural Michigan, I had always lived in cities or suburbs. I never imagined that I would end up living in a farmhouse out in the country. But my partner dreamed of moving back to the Midwest and settling down on a big tract of land in a quiet, small town. Since I can work from anywhere as long as I have good internet, (see here for some of the best rural internet options), I agreed to try it out for at least a few years and ended up falling in love with the slow-paced lifestyle.
Moving away from the city has also been great for our finances. We spend a lot less on conveniences than we did before. Here's how living rurally has benefited our wallet. 
I Spend Less On Conveniences 
Out in the country, there's no DoorDash or Uber. The nearest restaurant is at least fifteen minutes away, and they don't have anything I can eat because I'm on a plant-based diet. I have to drive half an hour just to get a veggie burger or bean burrito. Cooking at home is way more convenient than getting takeout, so I spend a lot less on dining out than I used to. 
I also used to get grocery delivery sent straight to my apartment, which was a costly convenience. Services like Instacart not only tack on delivery fees but also mark up the prices of the items you add to your cart. So the total ends up being much higher than it would've been if you shopped for yourself. Now that I don't have the option of getting groceries delivered, my food bill is much lower.
Since there are no Ubers or Lyfts where my partner and I live, we can't get a few drinks at a bar and take a taxi home. As a result, we stopped drinking, which has saved us quite a bit of cash.
I Don't Drive That Much More 
Believe it or not, my gas budget hasn't gone up much compared to when I lived in the suburbs. Although I had grocery stores and restaurants nearby, I'd usually drive out of my way to go to my favorite spots. Instead of shopping at the Stop & Shop down the road, I preferred to drive twenty miles to the Wegmans or Trader Joe's. 
Living in a rural area, the nearest grocery store is fifteen minutes away and my preferred supermarket is a thirty-minute drive. I also have to drive about thirty minutes to get to the restaurants I like. 
But I'd drive that far anyway to go to my favorite eateries when I lived in the suburbs, even though there were closer options. So overall, I don't do that much more driving. And the cost of car insurance and gas is lower here than in Massachusetts, so I save money overall. 
I Don't Mindlessly Shop 
It's also harder to mindlessly shop in the country. Although Amazon will deliver to my home, I usually have to wait longer for my packages to arrive. There's no Amazon 2-day shipping when you live as far out as I do! 
Shops are also located much further away. To get to a TJ Maxx or Kohl's, I have to drive thirty miles. When I lived in Massachusetts, there were clothing stores five or ten minutes from my apartment. This made it much easier to wander in on my way home and mindlessly shop. Now I don't have as much temptation because stores aren't conveniently located near my home. 
Housing Costs Are Lower 
I used to pay nearly $2,000 a month in rent when I lived in Massachusetts. Now my mortgage payment is only $1,350 a month, and I live in a much bigger place.
I understand why rent and housing prices are higher in cities. There are more job opportunities and a plethora of entertainment options in urban areas. But I wasn't really taking advantage of many of the perks the city had to offer.
I work from home as a freelance writer and am kind of a homebody. I didn't go to the vibrant street festivals or world-class museums located in Boston very often. So I was paying high rent prices for access to amenities I wasn't enjoying to the fullest. 
I was worried that I would get bored in the country. But there's more to do out in the sticks than you'd think. We still have a mall, bowling alleys, movie theaters, and tourist attractions within driving distance. When I want to experience a bit more culture, I can take a weekend trip to a big city. 
I was paying high rent prices to live in a city just so I could have the option of going out. How silly is that? Some people love the energy and nightlife of cities. But if you'd prefer to stay at home on a Friday night like me, rural living may be a better fit for your lifestyle and wallet than staying in the city. 
Do you live in an urban, suburban, or rural setting? Would you ever consider moving to a less populated area to save money? Let me know in the comments section below! 
Read More
How to Give Financial Advice to Friends and Family
How I Save Money on Household Items
Why I Don't Have Life Insurance

Vicky Monroe is a freelance personal finance and lifestyle writer. When she's not busy writing about her favorite money saving hacks or tinkering with her budget spreadsheets, she likes to travel, garden, and cook healthy vegetarian meals.