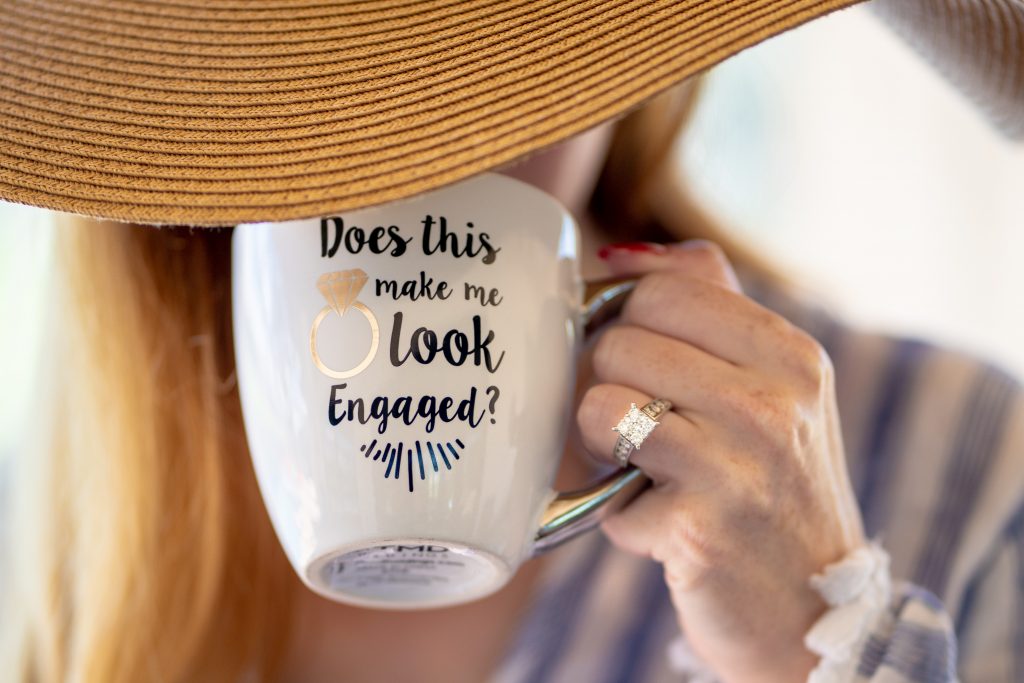 Thinking of popping the question sometime soon? Wondering how much you should spend on an engagement ring?
It's a tricky question and there are a ton of opinions floating around out there. So how much money should you spend on an engagement ring?
Don't Spend More Than You Can
When it comes to engagement ring shopping, people often think the bigger the better. But you know what's not great bigger? Your debt.
When buying an engagement ring, don't spend more than you can. Starting your nuptials off on a pile of debt that you took on because you had to purchase the $10,000 ring that you couldn't afford simply isn't worth it.
Whatever you want to spend on an engagement ring should be something you either save up for or simply afford outright. So if you're planning on popping the question soon, do a little budgeting to make sure you're spending responsibly on the engagement ring.
Two Months Salary? Three?
Two months salary seems to be somebody's standard—though I'm not sure exactly who's standard that is—but is that a reasonable amount to spend on an engagement?
Someone else came up with three month's salary being what you should spend on an engagement ring. Which means that if you make $90,000 in a year, you'll spend $22,500 on an engagement ring.
Would you really want to spend $22,500 on an engagement ring? I didn't think so.
I, personally, think that these two, three, or more month "rules" on engagement ring spending was simply some jeweler trying to offload some expensive pieces… Welcome to Mike's Jeweler's, yes you should ABSOLUTELY spend $15,000 on an engagement ring.
Spend What You Can, Spend What You Want
What I'm actually saying here is that there is no rule that you have to follow, no number you have to meet to buy an engagement ring that your partner will like. What's more important is getting something they'll like because they're going to wear it every day for the rest of their lives (fingers crossed).
With that in mind, focus more on the wearability of the ring. Cut, color, and design all matter when it comes to picking the perfect ring. You'll want to focus on getting something that can be worn every day instead of some uber-glam Met Gala-worthy ring.
Your partner's engagement ring, and subsequently their wedding ring that comes along with it (don't forget you're aiming for two) will be their two most important pieces of jewelry, so while it doesn't have to be expensive, it does have to be nice.
So, How Much Should You Spend on an Engagement Ring?
When it comes down to it, if you're wondering how much you should spend on an engagement ring, the answer is that it depends.
When you're planning on buying a ring make sure to take into consideration how much you can afford, how much you want to spend and what your partner will like.
And don't forget that it's OK to bring your partner along to pick it out. A ring is not a prerequisite to popping the question. It's a symbol that you add afterward, and it can wait a few days.
How much have you spent on an engagement ring?
Looking for More Money Insights?