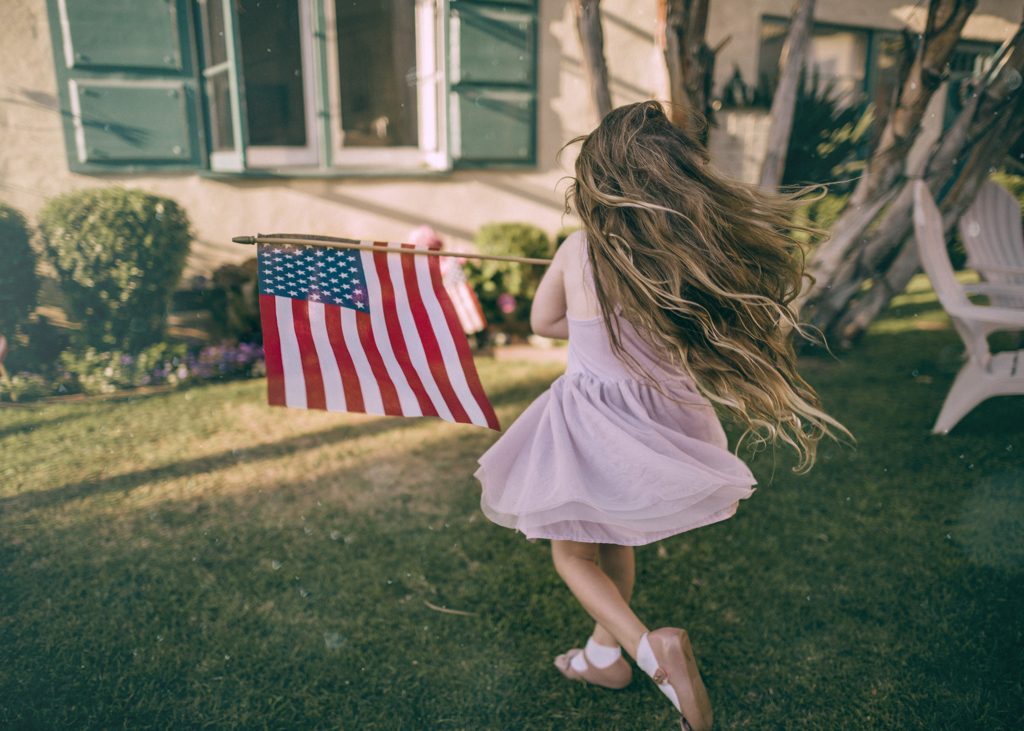 The big day is fast approaching, do you know what you're doing to celebrate? July 4th can be a pretty expensive holiday, but there are ways to keep it under budget. If you're looking for cheap 4th of July activities, then we've got some great ideas for you!
From sharing the responsibilities of dinner prep to hitting up free activities, there are a ton of great ways that you can celebrate July 4th this year without breaking your budget.
Have a Backyard Costume Contest
Blue, white, and red mandatory! If you're looking for cheap ways to celebrate July 4th, then consider a fun and friendly costume contest.
See what your friends and family come up with when you hold a backyard costume contest and BBQ for this year's celebration. Challenge your guests to make the wildest independence-themed costume they can come up with that only has red, white, and blue!
Head Out to Your Local Fireworks
Most places have some sort of fireworks show to celebrate July 4th, simply because that's how you celebrate!
One of the great cheap ways to celebrate July 4th is to pack up a nighttime picnic and find a place to watch and celebrate. This cuts down on your personal fireworks costs and makes sure that you get to enjoy them without worrying about anyone's safety (or pocketbook)!
Hold a Potluck
Entertaining can be really expensive. Food and drinks for a number of people can rise fast, making a potluck a great idea.
Instead of purchasing and making the food for everyone yourself, put the burden of providing food on everyone's shoulder and split up the prep time. Have everyone bring a dish of food and their own drinks (should they want them) and have a grand ol' backyard party.
But make sure to have people sign up for different types of dishes (like mains, desserts, and sides), so you don't have 16 dishes of mom's lasagna.
Hit Up a Free Activity
Parades, family activity days and fireworks are often found free around town on July 4th. If you're looking for cheap ways to celebrate July 4th this year, consider taking your family to hit up one of the free events held locally.
Free activities are a great way to celebrate and enjoy the company of your friends, family, and neighbors, without having to break the bank this year.
Plan a Picnic
A picnic can be one of the great cheap ways to celebrate July 4th on a budget. You'll be having lunch anyway, so pack up your lunch and snacks, head to the local park and enjoy some time outside with friends or family.
You can also take this picnic idea up a notch and plan to do your picnic idea at the local fireworks. That way, you get the best of both worlds!
What are your ideas for cheap ways to celebrate July 4th this year?
Looking for Great Cheap Vacation Ideas?